We Love This Bride's Bohemian Look — See It Here!
by Shelley Brown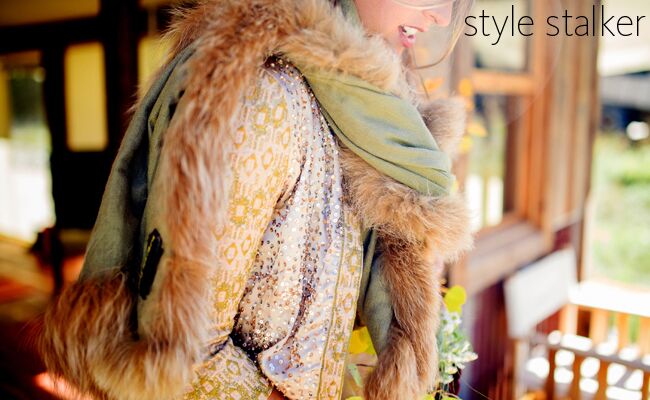 We're obsessed with the luxe bridal look Brenna sported for her outdoor ceremony in Dunton Hot Springs, Colorado. Cover-ups were all over the Bridal Fashion Week runways, and we love the textured layers she wore over her gorgeous Carol Hannah gown! (Who says you can't mix it up with a vibrant sequined blazer, a fur wrap and a blush ball gown?)
Read more about her gorgeous wedding style below!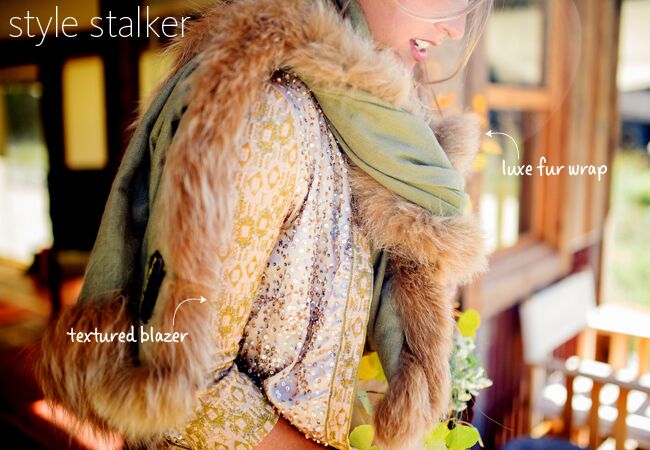 Her Linen Gown
"I love texture and textiles, and the moment I saw the raw linen of my skirt, I knew it was it," Brenna says. "I like that it wasn't a traditional gown but was a simple tank and skirt, but still had the elegant shape of a ball gown."
Her Funky Outerwear
Brenna didn't go looking for the perfect wedding dress, she wanted a complete wedding outfit. She topped off her billowy linen gown with a chic embellished cover-up and a chunky fur scarf. "I wanted to wear something tactile that would keep me warm during the outdoor ceremony, so when I found the embellished jacket from Haute Hippie, I was thrilled," Brenna Says. "It had snowed the night before, so I borrowed my mother's fur scarf and twisted it all together."
Her Simple Accessories
A sentimental necklace polished off Brenna's amazing look. "I wore a ram necklace from my father, since Aries is my zodiac sign." she says. "I wanted to carry him close to my heart even though he couldn't walk me down the aisle."
Her Bridal Boots
Given her fashion-forward aesthetic, it's so surprise that Brenna went the non-traditional route for her wedding footwear with an earthy pair of Rag & Bone boots. "They weren't even new!" she says. "They're the boots I wear tromping all around the city, but I knew I could dance, hike and navigate the long grasses in them."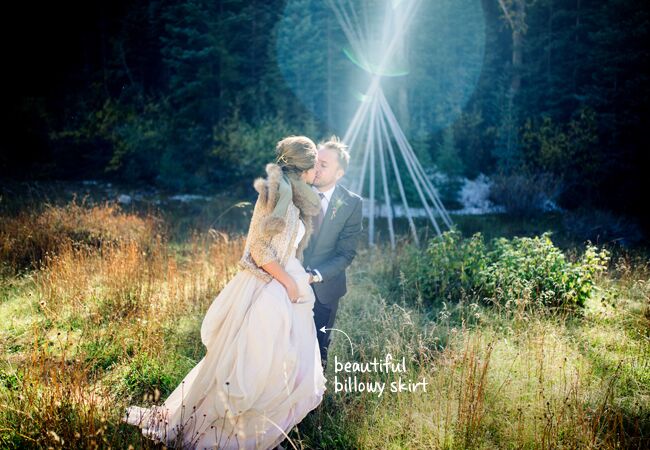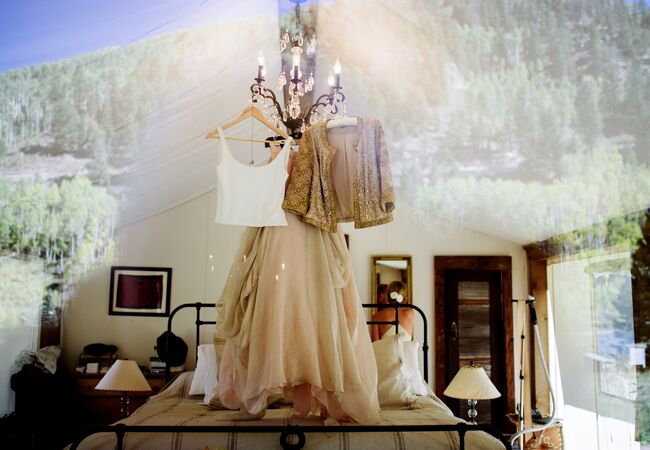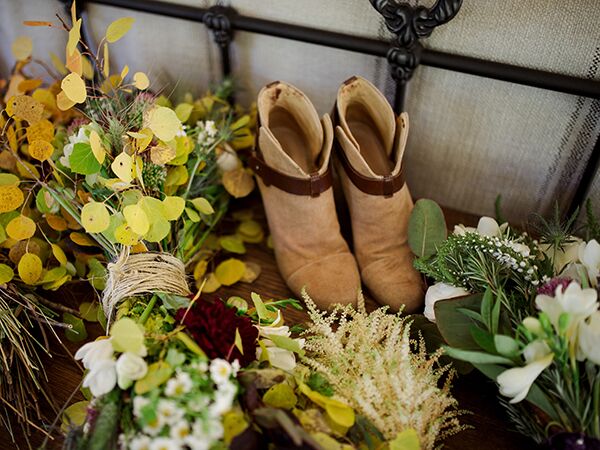 Photos: Chowen Photography
Want more fashion? Right here!
> We Love This Bride's Ostrich Feather Gown — See It Here!
> This Bride's Modern Wedding Dress Style Surprised Even Her — See It Here!