8 Wedding Ceremony Rules You're Allowed to Break
Hit refresh on these old-school traditions for a ceremony that's one of a kind.
by Maggie Seaver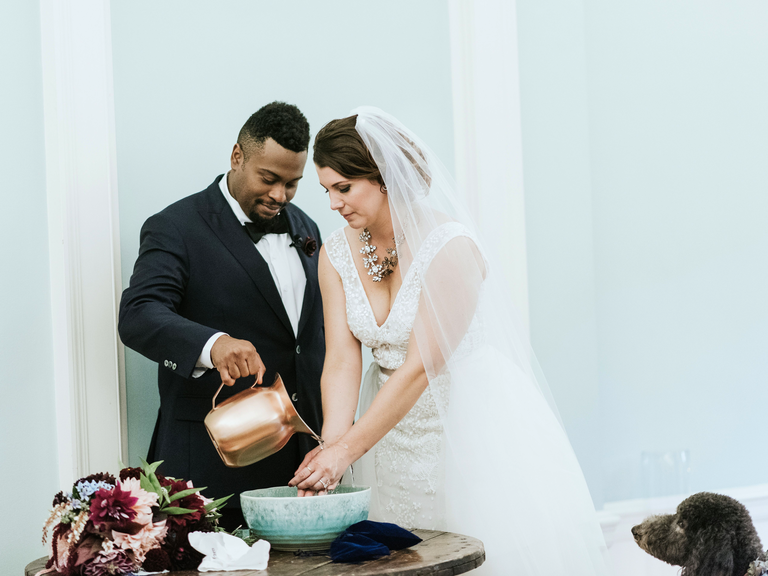 Unless you're adhering to specific cultural or religious ceremony customs, most wedding ceremony traditions aren't set in stone (even though it might seem that way). Translation: Don't be afraid to shake things up. Times are changing and weddings are becoming as personal as possible—if redefining time-honored traditions is your MO, that's exactly what you should do. Here are a few conventional ceremony "rules" you should feel free to break—and make your own.
1. Cocktail Hour Has to Come After the Ceremony

2. Unity Ceremonies Come in One Form

3. The Bride Has to Walk Down the Aisle With Her Father

4. You Can Only Play Classical, Formal Music

5. Kids Are Required to Be Flower Girls and Ring Bearers

6. Everyone Needs to Be Super Buttoned Up

7. Vows Must Be Formal and Scripted

8. Your Officiant Can't Be a Novice