You'll Love This Father and Son's Amazing Wedding Dance Off
by Ivy Jacobson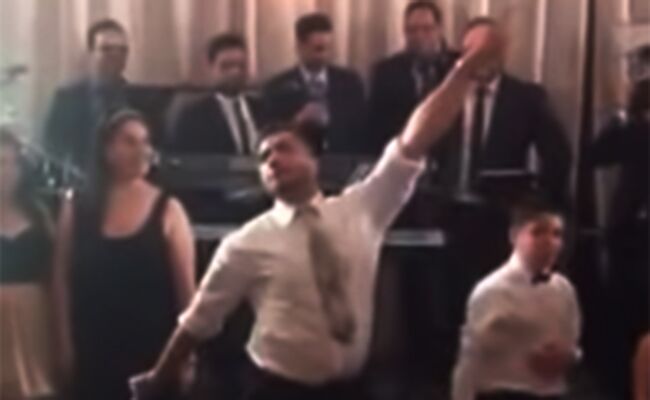 Everyone knows things can get heated during a wedding reception dance battle — especially if it's between a father and his 11-year-old son.
In a viral video, Shawn Hanaee challenged his son Anthony to a pretty epic dance off at Shawn's sister's wedding last month, dancing to songs including "Tootsee Roll," "Everybody Dance Now," "Turn Down For What," "Gangnam Style," "Single Ladies" and more in the middle of a huge crowd.
We're not sure what's better: Shawn's Saturday Night Fever moves or Anthony's rendition of the worm and the moonwalk. Eh, let's be serious — the moonwalk wins every time.
Watch the video here:
Want more? Right here!
> 'The Bachelorette's' Emily Maynard's wedding video is gorgeous (watch it here!)
> A Cascade Hills Country Club wedding in Grand Rapids, Michigan