25 Flats Fancy Enough to Walk Down the Aisle In
So you can go from the altar to the dance floor with ease.
by Sophie Ross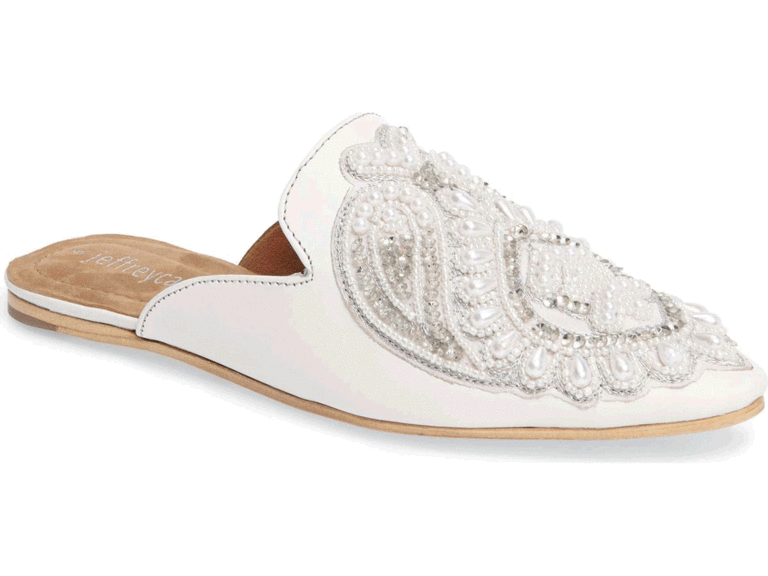 We definitely don't blame you if you're not a six-inch-stiletto kind of girl. So for your wedding day, maybe you're already planning on ditching whatever practical-ish heels you have in mind before the reception (possibly for a pair of cool sneakers). But since we think it's totally acceptable—and even chic—to walk down the aisle in shoes you're comfortable in too, we've rounded up our favorite non-heel options that are pretty and perfect enough for your entire wedding day. Kick your feet up and shop them below.