The Best Wedding Dress Silhouette for Your Body Type
We know, there are almost too many dress options out there—but the fastest way to finding your dream dress is figuring out what works for your shape.
by The Knot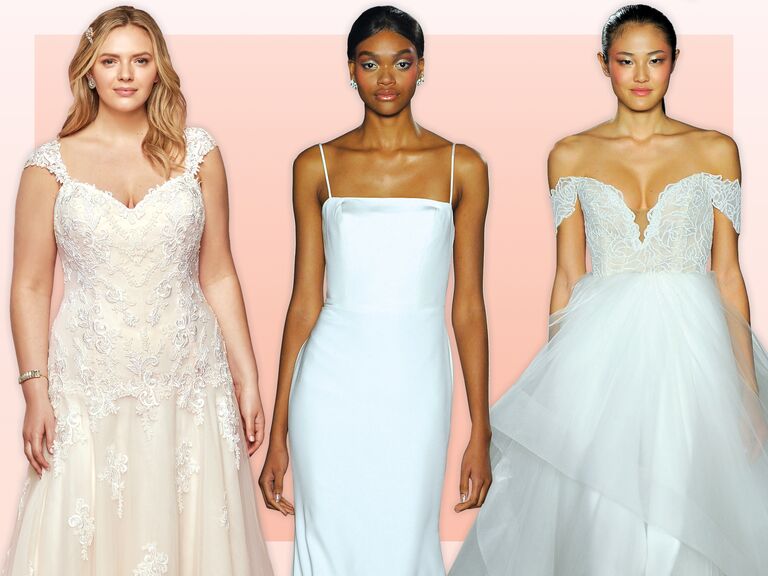 For the record, we think you should wear any wedding dress you feel your absolute best in. But if you're feeling a little overwhelmed with all the options out there (we know, there are so many gorgeous gowns to choose from), we're here to guide the way.
You can start with thinking about what type of dress silhouette will flatter your body type best. Find the major silhouettes below—and we'll leave it to you to decide which type you want to strut your stuff in on your wedding day. 
Maria Valentino/MCV Photo

Courtesy of Rebecca Ingram

Maria Valentino/MCV Photo

Maria Valentino/MCV Photo