The Knot On Glossi!
by Heather Hall
If you haven't heard of Glossi, it's time to check it out! The Knot just launched our Glossi magazine and now you can see the top trends for wedding dresses, bridesmaids dresses and gifts, read about why a wedding dress costs so much and get wedding beauty ideas on these pretty pages from The Knot magazine. I guarantee you will be wanting more and the good news is that our Summer 2013 issue hits stands this month!
Ruffle skirts and peplums are just a few of the hottest trends in wedding dresses for 2013. See more trends at Glossi.com/TheKnot.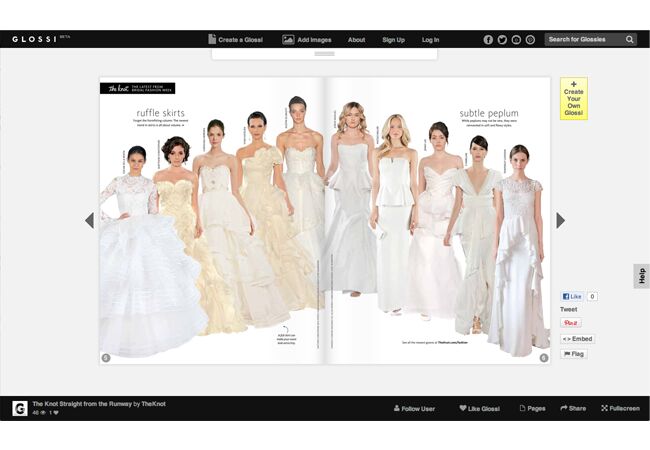 Get wedding-worthy nails and celeb-inspired hair for your wedding day look.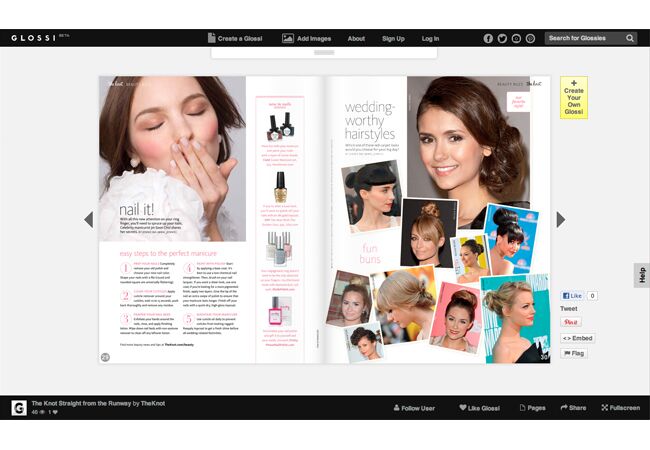 Want to know why a wedding dress costs so much? We'll tell you!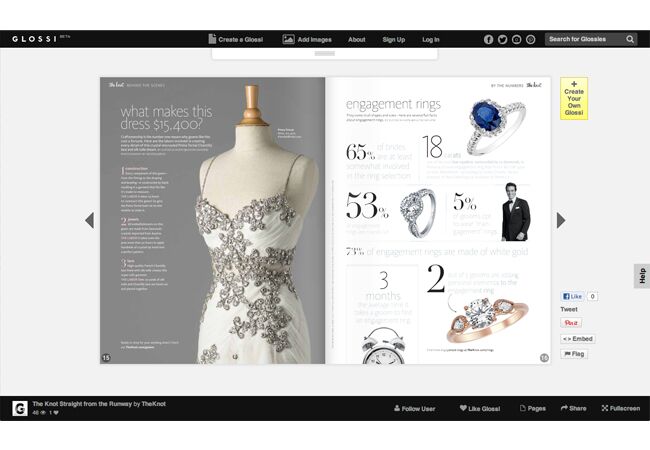 Get inspired with these 9 Mod Wedding Ideas you'll love (plus beauty tips that you may not have known).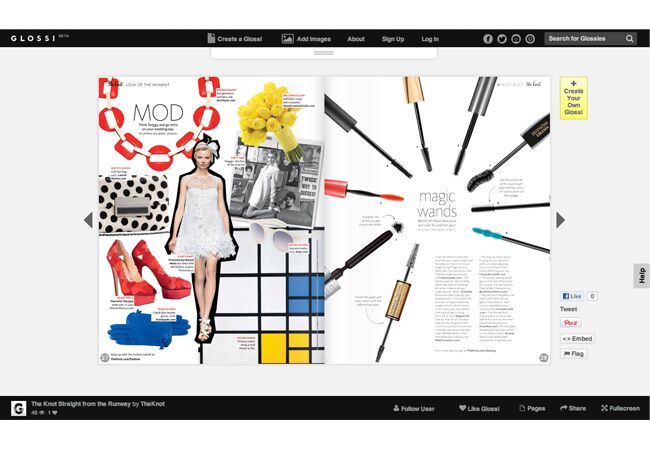 These what-to-wear ideas can help put your accessorizing worries to rest.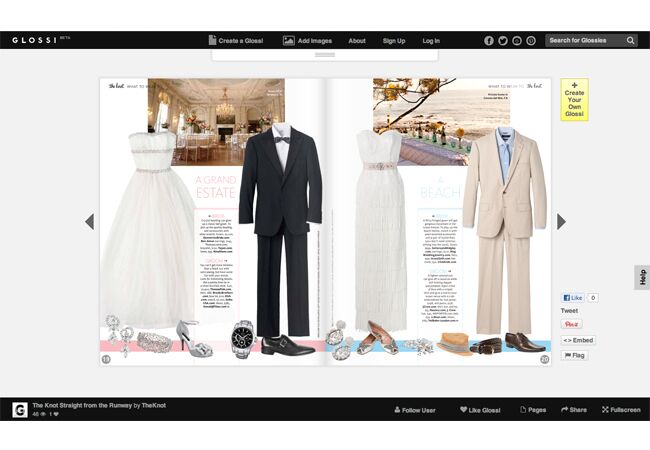 Tell you me what you think about Glossi in the comments below or tweet me @heatherhallm! Like these? See more:
> 10 New Bridesmaids Gifts (Under $100!)

> How To Accessorize Your Short Hair