Presents That Keep on Giving
So you want to have an ecologically and environmentally friendly wedding? Extend that green feeling all the way to gifts.
by Hagar Scher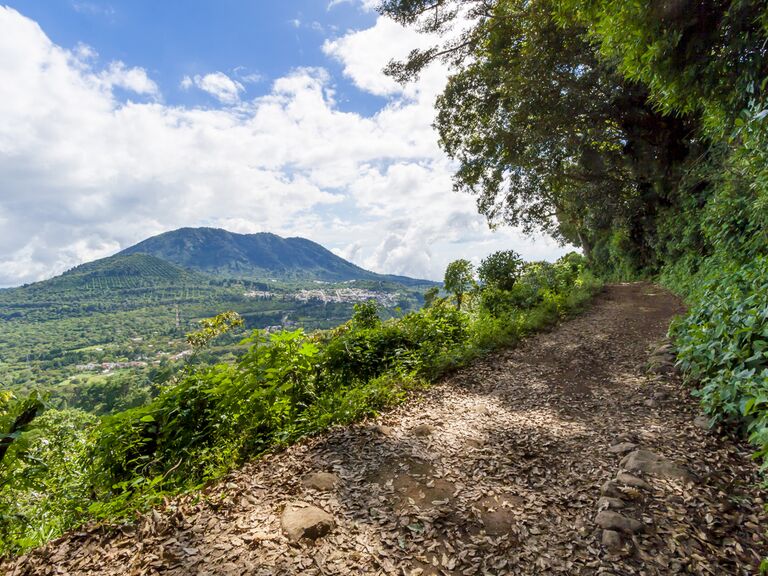 For gifts of lasting significance, ask for presents that help the environment. Thanks to your green ideas, you won't just be the couple of the day, but eco-heroes for life. Here are several organizations with programs that translate hard cash into living, breathing life.
Reclaim Some Rainforest
Adopt-A-Rainforest is run by the Rainforest Alliance, an international organization committed to saving the world's endangered ecosystems. Their proactive and effective global initiatives include a grassroots collective that buys acres of land in El Salvador's last remaining rain forest and helps and educates local farmers, and a grant program that allocates money for organizations specializing in issues pertaining to the rainforest. Family and friends can pick the program that most appeals to them; you will be sent a letter that acknowledges the gift and the giver. Call 888-MY-EARTH for a detailed brochure.
Adopt An Acre
Another project to save the rain forests is the Nature Conservancy's Adopt An Acre program, established in 1990. The program allows groups and/or individuals to sponsor an acre of invaluable wilderness. The organization will acknowledge each gift with a certificate, a report about the area you have helped preserve -- the fauna and flora low-down -- and a one year subscription to
Nature Conservancy
magazine. If you call far in advance, they'll also be able to keep track of how many acres were preserved in your name. Call (202) 329-5976 for more information.
Crusade for Coral
Coral reefs are one of the most delicate and endangered ecosystems on the planet, vulnerable to the ravages of pollution, over-fishing, and human carelessness -- which means bye-bye clownfish, sea turtles, and crabs. The Nature Conservancy is trying to reverse this destructive trend through its Rescue the Reef program. The initiative funds policy work, education, and environmental activism in Indonesia, the Dominican Republic, the Florida Keys, and islands in the South Pacific. Each gift will be recognized with a colorful certificate, as well as a one-year subscription to
Nature Conservancy
magazine. For details, call (800) 84-ADOPT.