What Planning Your Wedding Guest List Actually Looks Like (in GIFs!)
If you've ever tried to cut down a guest list, this emotional roller coaster will hit close to home.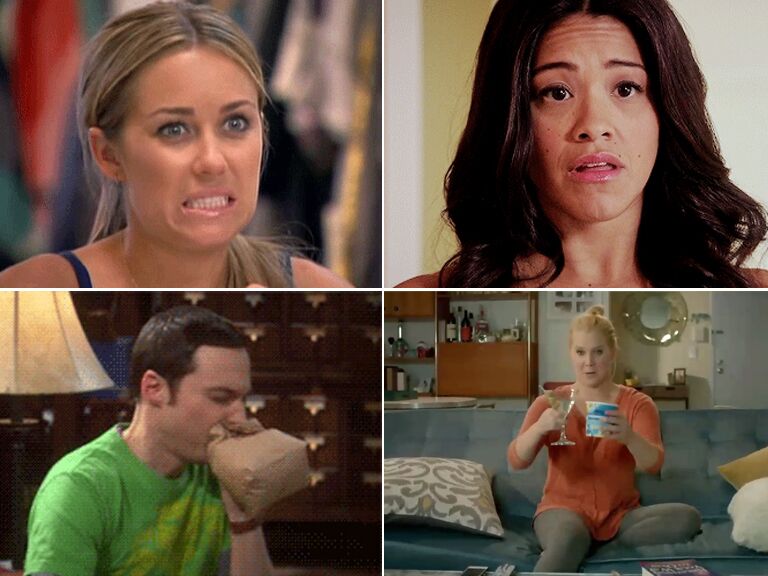 GIPHY
Ah, engagement bliss. Everything is perfect.
There's no one in the world but you and your fiancé.
But eventually, it's time to get down to business and plan that wedding. You're cool, though, you got this. How hard can it be?
You can't wait to start designing your dream guest list. This is going to be the best party ever.
And, it turns out, you never knew you were so popular! The more names you put on your guest list spreadsheet, the more amazing you feel.
But when you stop to recalculate, it turns out you're over your venue's capacity by 100 people.
You start to realize how much tweaking you have to do.
And trimming the list is harder than anticipated.
Way harder.
And then you have to appease the in-laws. ("I have to cut who so my mother-in-law can invite how many people I've never met?")
But you have to, and you know it (especially if they're chipping in on the bill).
You have to say goodbye to your awesome coworkers and those secondary college friends who would've been the life of the party.
You dread explaining to your boss that she's not invited due to "limited space."
And you never thought you'd be fielding questions from acquaintances about whether or not they'll be invited.
Or that your fiance would invite 13 of his spin class buddies by word-of-mouth without telling you.
But after all the late nights and headaches, just when you're about to crack…
You finally tailor your list so it's just right.
When you drop those invites in the mail like the incredible list master you are, it's time to treat yourself.
Because you're free. It's finally over!