Wedding Hairstyle We Love: Pretty Ponies
by Amanda Black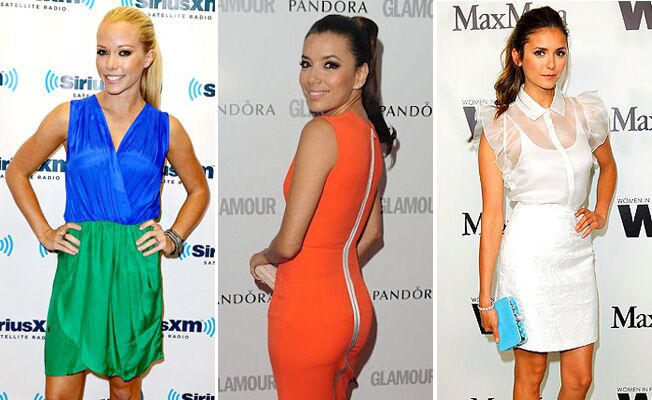 photo by
Photos: Getty Images; GolfPhotos.com; Wireimage
Getting married this summer? Keep cool with this trending hairstyle — we call it the pretty pony. Check out how the celebs are wearing it.
Kendra Wilkinson wore her signature ponytail 'do in NYC last week.
Eva Longoria paired her pony with an orange Victoria Beckham dress at the Glamour Awards.
Nina Dobrez makes this style look chic and angelic with a white blouse and skirt at a West Hollywood Max Mara party. Pair this casual style with a beach-ready dress.
> Find tons more hairstyles here