These Are the 2 Wedding Mantras You Need When You Get Stressed
Repeat these to yourself to de-stress while wedding planning.
by Maria Bouselli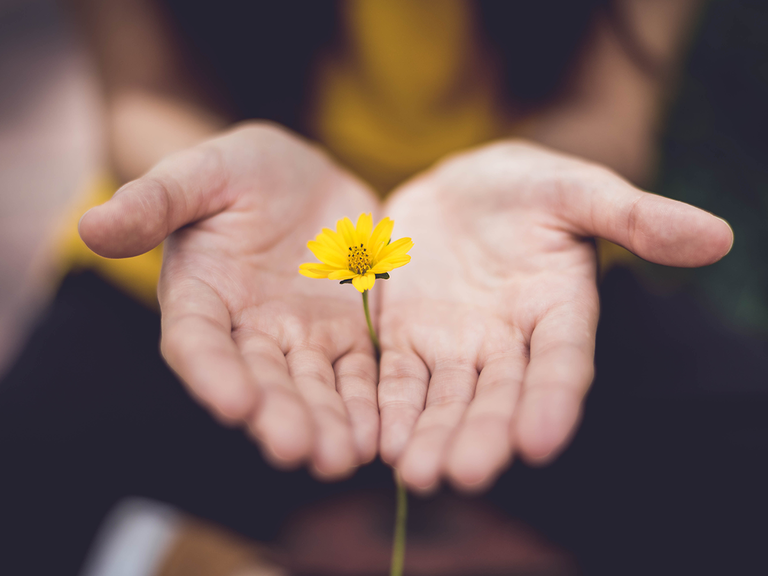 Having trouble finding the dress? Deciding between fondant or buttercream? Making your guest list? We know—wedding planning can get overwhelming, which is why it's so important to take the time to step away from it all and put things in perspective. That's where Sophie Gray of Way of Gray comes in. The blogger and influencer (who's engaged herself and in the middle of wedding planning!) has a whole philosophy about "accepting the sh*t out of yourself"—and it's something that should definitely be remembered as you're preparing for your walk down the aisle. And here, according to Gray, are the mantras to help you get there.
"All is well."
"This is a really big mantra to use with every kind of situation, but I feel like when something is going wrong or there's an obstacle in your wedding, it's such a huge blow up and it's all you can think of," Gray says. Repeating this mantra will help you realize that despite the fact that peonies aren't in season during your wedding date, or the shade of blue of the bridesmaid dresses isn't exactly what you were envisioning, repeating this mantra to yourself will help you realize that everything is, actually, okay. "It's just one obstacle, and [this phrase] allows you to step back and approach the situation, and see if you can find a solution for it." And if you can't, chances are you'll realize you're acting a little out of touch and that having to include garden roses in your bouquet instead of peonies is not as big of a deal as you were making it.
"I am worthy."
It's important to understand your worth. "We all have experiences when we go through any kind of challenging situations when we don't say, 'That sucks,' we say, 'I suck,'" Gray says. "What we're doing is attaching these things to our worth instead of allowing them to be external things." Just because everything isn't going completely swimmingly with your wedding planning, doesn't mean it's a reflection on you or your partner. Mistakes happen, and it's important to remember that many times, it's out of your control. "It is what it is—and it has nothing to do with your self worth," Gray says.
Need a helping hand with your wedding planning? Check out The Knot Ultimate All-In-One Wedding Planner.