5 Things No One Tells You About Picking Your Wedding Music
There are some truths you just don't find out until you've gone through it.
by Lauren Kay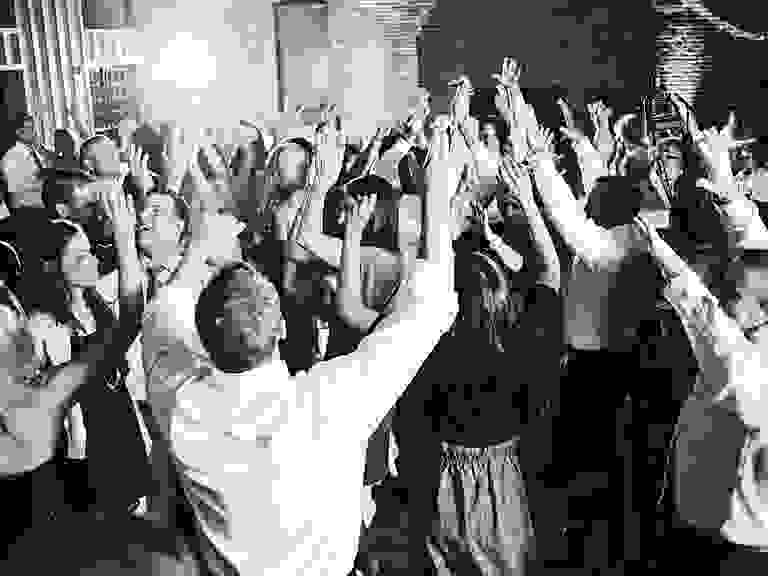 1. Choosing your first-dance song will seem like the most epic decision ever.
And it kind of is. You want a song that will reflect the two of you as a couple. Try a few on for size and settle on something that works for both of you. Or if you really can't compromise, have your DJ create your own mash-up of two favorites.
2. You'll obsess over your dance skills (or your total lack of them).
You may find yourself rushing to dance lessons every Monday night—you've been warned. Maybe you have four left feet between the two of you or one of you is dead set on wowing guests at your reception. If you have the time and budget, we say get the lessons! Even if you loathe dancing, you'll spend 45 minutes locking eyes with your other half—there are worse ways to spend an evening, right? As soon as you figure out who's the leader, it may will be the best part of your wedding planning.
3. Just because your friend plays the violin doesn't mean they want to perform at your ceremony.
If you really want your friend (who must be an invited guest) to participate in your nuptials, ask her nicely and give her an out immediately. Put yourself in her shoes—it's hard to say no to a friend. If she does agree, allow her plenty of time to practice (in the months leading up to your wedding and the morning of) so she feels completely comfortable taking the stage. Then thank her profusely.
4. Not all sound systems are created equal.
Your venue may have a sound system or speakers on hand—great news! But do yourself a favor and test them out (or, better yet, have your band or DJ do a sound check) to make sure you don't need something with more amp. Do this when there's still time to rent additional equipment, just in case.
5. You'll want to be the DJ.
Yes, it's your day, and music may be in your blood, but you've hired a professional for the night—let them do their job. Talk to your DJ or bandleader about what kinds of music you like and dislike. Create a must-play list of about 10 songs you'd like to hear and a do-not play list of songs that make you cringe. And then, trust them to guide the music while you focus on having a blast on the dance floor.
Searching for music pros? Find your wedding DJ here.