Wedding Planning Arguments Most Brides Have—and How to Handle Them
Here's the advice you need to avoid losing your cool over a wedding planning battle.
by Carrie Anton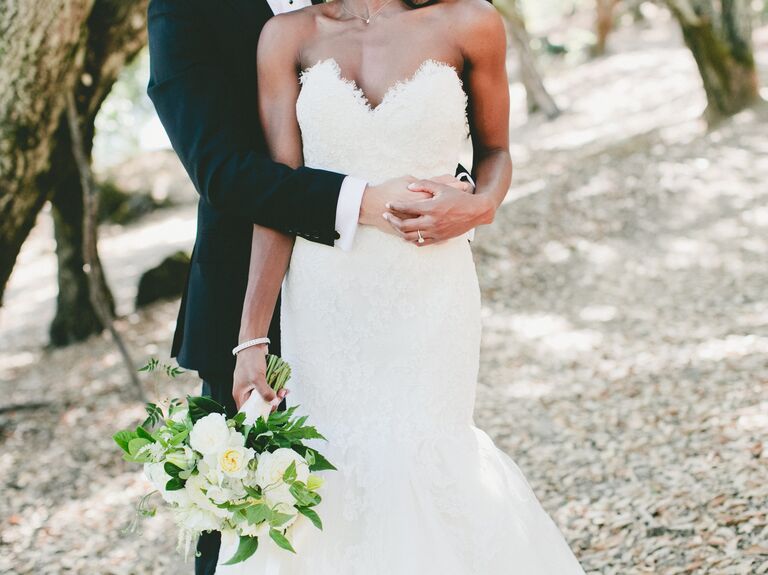 As you begin to organize the wedding day of your dreams, don't be surprised if fights spring up. Even though weddings exist to celebrate love, disagreements are sure to happen along the way.

"I find that even with small weddings and when paying for events themselves, brides are still subject to contentious opinions from others at times," says Emily Sullivan, owner of Get Polished Events.
Family Fights
Think it won't happen to you? Think again. Traditions and expectations from your family alone are likely going to cause a conflict with a loved one who wants something different than what you and your groom want.
"I find one of the biggest challenges for the bride is dealing with the guest list, especially if she's on a set budget and wants to limit the number of guests," Sullivan says. "When working with two different families and trying to accommodate everyone, the bride can feel stuck in the middle at times. This can especially be a problem if the people contributing to the event continually remind her of that and don't respect the overall vision."
It's safe to say no one is out to intentionally make you upset; they simply have different visions for your day than you do. Part of that comes from what's been done in the past. People hold on tight to their traditions, no matter how dated or irrelevant to the couple they may be. It doesn't help that it can be hard to say no, for example, to the family matriarch when grandma tries to lay down the law, insisting on a religious church service.
"Many times, I'm the neutralizer between two parties," Sullivan says. "I'm able to be honest and bring in both perspectives in a calm way and help to problem solve."
If you don't have a wedding planner to help fight your battles, communication and, when possible, compromise will be two ways to help everyone better see eye-to-eye.
Wedding Party Problems
Is your maid of honor slacking on the job? Are your bridesmaids hating on the color of their dresses? Got a groomsman who wants your reception to mimic a frat party drunkfest? These are just a few examples of how your wedding party can turn planning into a nightmare.
Your friends are ultimately there to stand by your side and support you during this major milestone. But it's important to remember that your wedding may not be the center of their worlds the way it is for your and your groom.
"Don't let things build up," Sullivan says. "Problems tend to get worse over time. Try to have conversations with people directly and let them know how you feel about particular situations."
Also, be sure to check your own attitude. If you've heard murmurs of being a bridezilla, the wedding party may simply be reacting to how you're treating them.
Fiancé Feuds
Get ready, because even though you're planning to spend the rest of your life with this person, your significant other may get under your skin too. What could go wrong? How about not agreeing on the budget and related expenses, clashing over "appropriate" bachelor and bachelorette party activities, getting frustrated when you feel like you're doing all of the wedding work and debates over requests from future in-laws? It can quickly get messy.
While this is a good opportunity to work on improving your patience and communication skills with one another, in the heat of the moment, things may not seem so black and white.
"I try to remind brides to keep everything in perspective, remembering the big picture and what's important about the event," Sullivan says. "Ultimately, it's getting married to the person you love and making a lifelong commitment. The other stuff should be fun."
If you're looking for more ways to improve your communication and build a healthier relationship, check out Lasting. The science-based app backed by The Knot gets to know your relationship and then creates a customized program just for you and your significant to help you to shape a better marriage or relationship.