This Groom Gave His Bride the Cutest Surprise at Their Wedding Reception
This sweet wedding surprise is paws-itively perfect.
by Catherine Jessee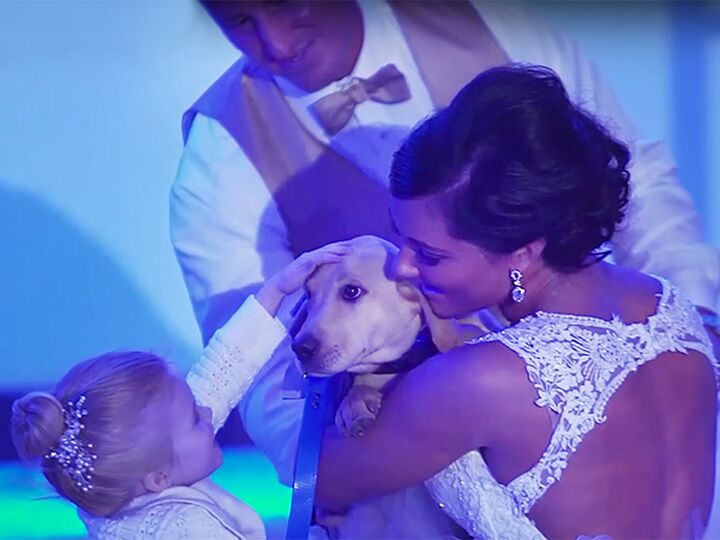 Who says a puppy can only be part of the proposal? Groom Jeff Althof took the puppy surprise to new heights when he presented his wife, Jenna, with a labrador pup at their wedding reception. When Althoff, who'd masterfully kept all the details a secret from everyone—even his groomsmen—took to the microphone at the end of the event, it was clear something special was about to happen.
"I've heard a few rumbles and a few jokes about it along the way," Althoff says in the wedding video. "But Jenna, I've decided to give you a wedding gift that was completely for you—no, it's not hunting or fishing related—it's everything that you want."
But he didn't stop there—instead, he drew out the surprise in the most romantic way possible.
"Would you agree with me that the last few hours have been the best hours of your life as a family of two?" he asks. "Well, I'm proud to announce that we've now become a family of three." Just at that moment a guest appears holding a sweet labrador puppy, which Jenna welcomes with open arms and teary eyes. Bravo, Jeff! Check out the video below.
Video by Redmond Digital Media