Wedding Rings Made Of Dinosaur Bone, Meteorite And Deer Antler
by Simone Hill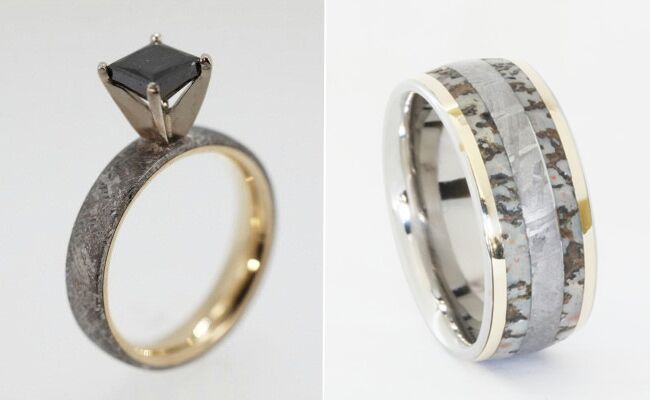 Ever heard of wedding rings made out of dinosaur bones? (We hadn't either!) Jeweler Johan Rust of Jewelry by Johan has taken antique to a whole new level by making engagement rings and bands out of prehistoric materials like meteorite and petrified dinosaur. According to descriptions in his online store, Johan uses dinosaur leg bone found in the the Morrison Formation in Utah where dinosaur fragments can be found that date back to the Jurassic era. As for the meteorite, the pieces come from the Gibeon Meteorite, which broke apart while entering Earth's atmosphere and scattered around Namibia during the prehistoric era. Johan has also made rings out of other unusual materials like bamboo, African balkwood and even deer antler. Prices range up to $1,800 for these unique rings, take a look at a few of the different styles below!
Meteorite Engagement Rings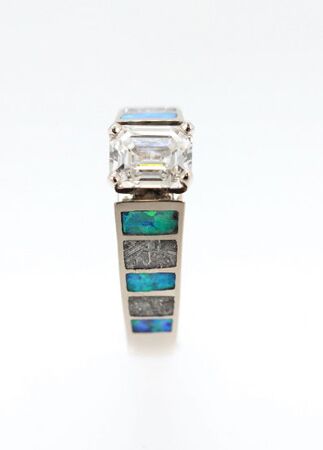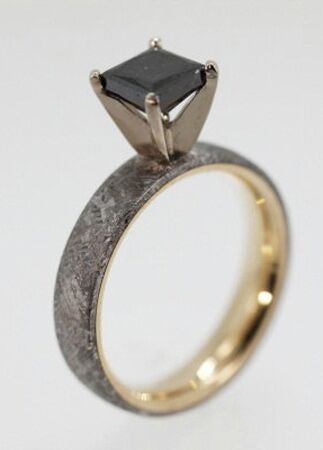 Left: Opal and meteorite band with cathedral set aquamarine; Right: Meteorite band with black diamond stone
Deer Antler and Dinosaur Bone Engagement Rings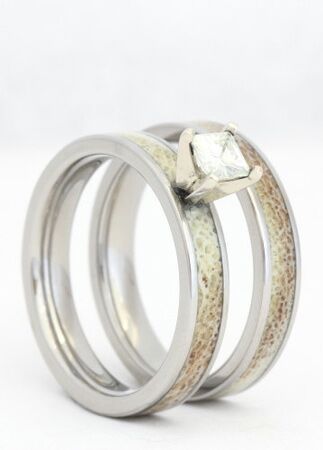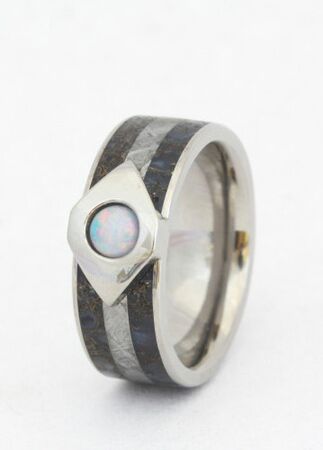 Left: Deer antler wedding band with princess cut diamond; Right: Round opal with a dinosaur bone, meteorite and titanium band
Dinosaur Wedding Bands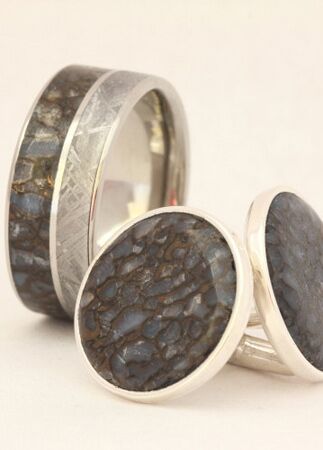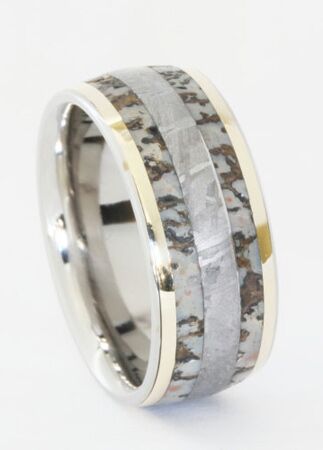 Left: Men's dinosaur and meteorite wedding band with matching dinosaur bone cufflinks; Right: Dinosaur bone band with meteorite and gold inlay
Dinosaur, Meteorite and Deer Antler Wedding Bands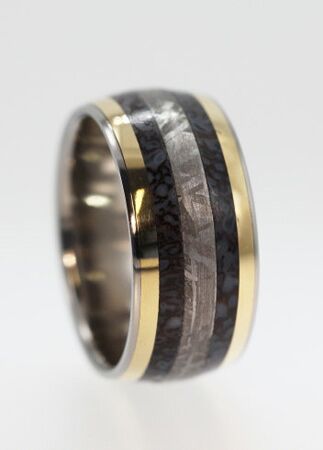 Left: Dinosaur bone with meteorite and gold inlay wedding band; Right: Dinosaur bone, meteorite and deer antler wedding band
All photos via Etsy.com/JewelryByJohan
Want more? Of course you do!
> 9 real bride's wedding ring engravings
> Going dutch on the engagement ring — would you do it?