6 Brides Who Wore Statement Necklaces (Steal Their Style!)
by Kristin Doherty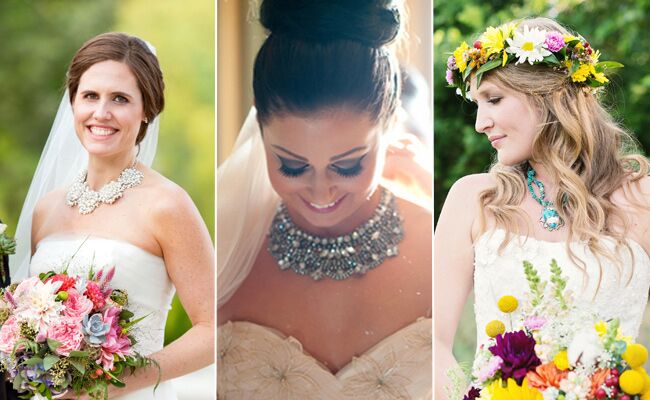 Of course your wedding dress is the most important fashion choice you'll make for your wedding, but it's your accessories that really pull the whole look together. That's why we're obsessed with the eye-catching statement necklace trend. Whether your style is bohemian, classic or edgy, there's a statement necklace perfect for your look. From pearl clusters to dramatic metal chains, see how six brides pulled off bold necklaces in style, and then steal their looks for your wedding!
Laura's Pearl Clusters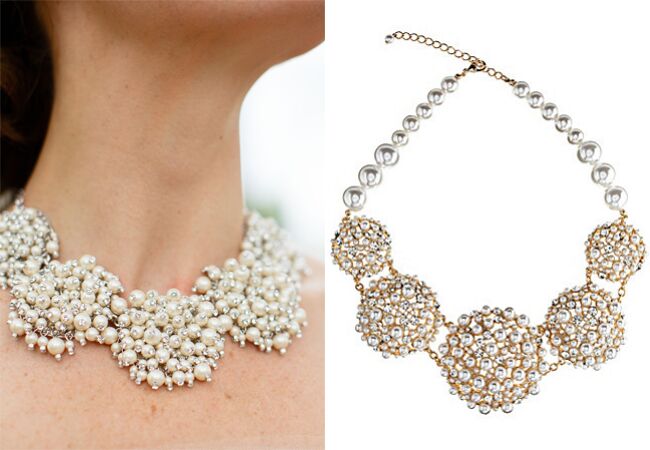 From the album: A Formal Elegant Wedding in Cincinnati
Get the look: Charlotte pearl statement necklace, $68, Anna & Ava, Dillards.com
Taylor's Asymmetrical Crystal Necklace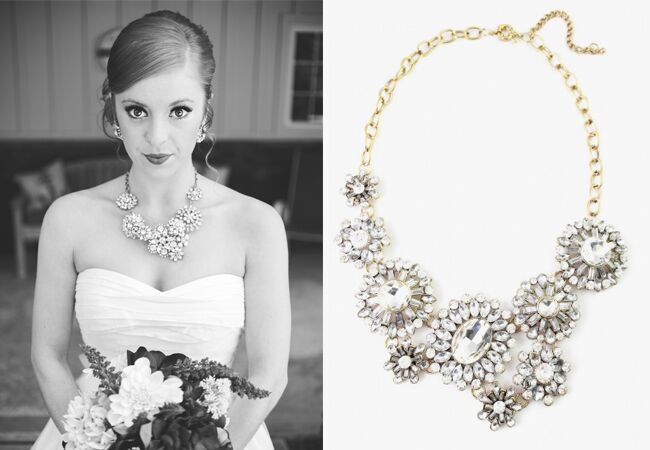 From the album: A Nautical Lighthouse Wedding in Tofte, MN
Get the look: Ice Queen crystal sunburst CZ stone flowers statement necklace, $32, StatementBaubles.com
Ashley's Black and Silver Oversize Gems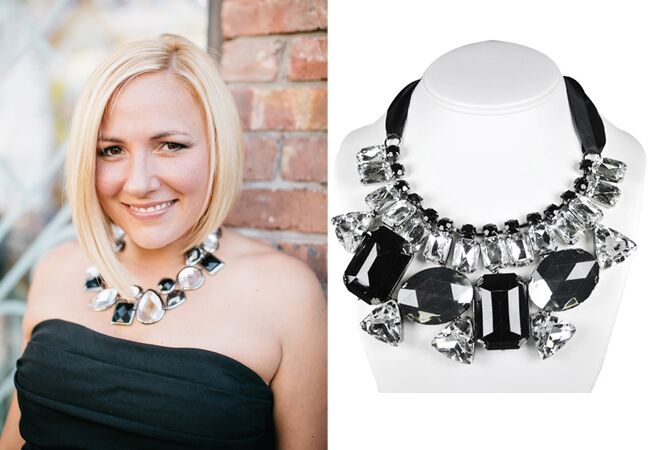 From the album: A Molly Pitcher Inn Wedding in Red Bank, NJ
Get the look: Black and white jewel gem bib statement necklace, $17, Wrapables.com
Tina's Strand of Blue Pearls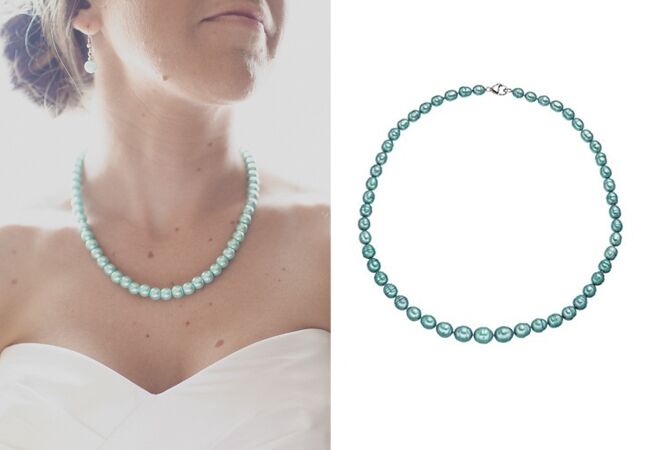 From the album: A Ten22 Restaurant Wedding in Sacramento, CA
Get the look: Sterling silver dyed freshwater cultured pearl necklace, $100, Freshwater by Honora, Kohls.com
Nicole's Boho Turquoise Pendant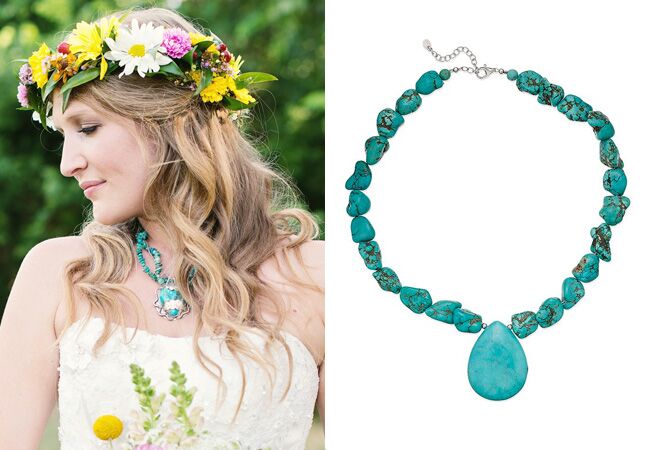 From the album: An At-Home Wedding in Yale, OK
Get the look: Manufactured turquoise pendant necklace in sterling silver, $100, Macys.com
Brianna's Edgy Silver Collar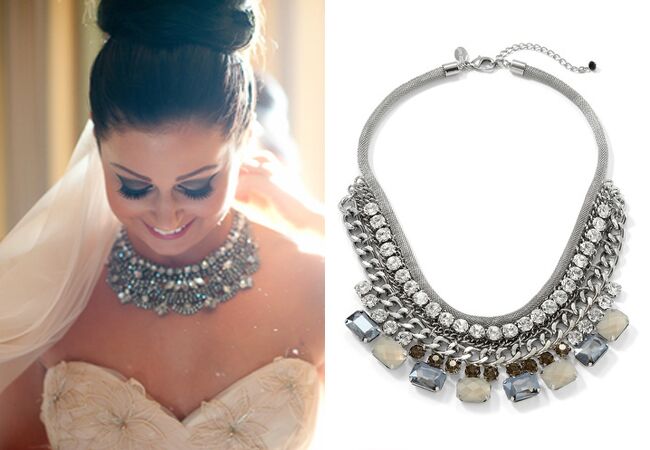 From the album: A Pastel Wedding at the Inn at St. Johns in Detroit
Get the look: Stone Statement Collar, $98, WhiteHouseBlackMarket.com
Want more? Right here!
> 4 rules for not overdoing your jewelry
> The ultimate wedding accessory finder