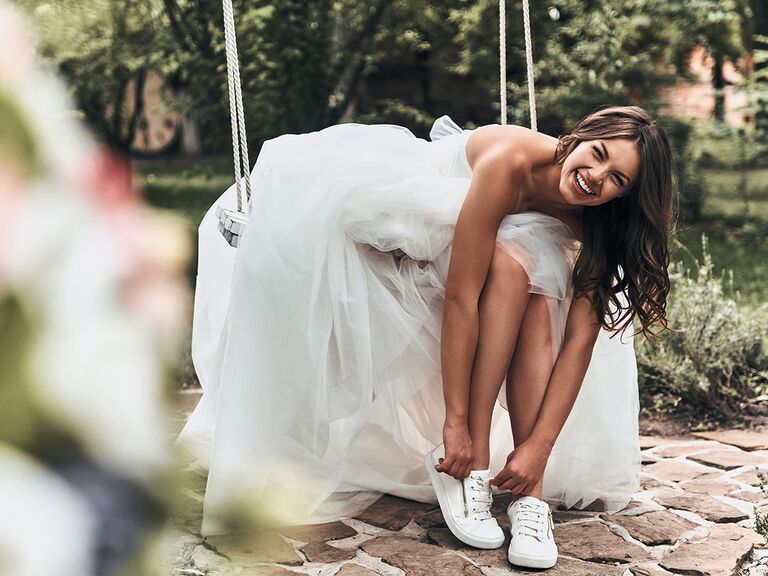 Ask anyone who's gone through it and they'll tell you the same thing: You'll smile so much on your wedding day, your cheeks will hurt (not exactly a bad problem to have). With that in mind, your lips and teeth are worth a little prewedding prep to make sure you love your grin in the many photos you'll be revisiting for years to come. So if crooked teeth or chapped lips have you feeling self-conscious, read on for tips to turn your frown upside down.
Tell us what you think about the article you just read! Click here to take a survey and be entered to win a $100 American Express gift card.
This article is sponsored by Smile Direct Club. Learn more about the process and other brides' experiences here.