16 Stunning Alternatives to a Traditional Wedding Veil
Replace a classic veil with one of these gorgeous alternatives.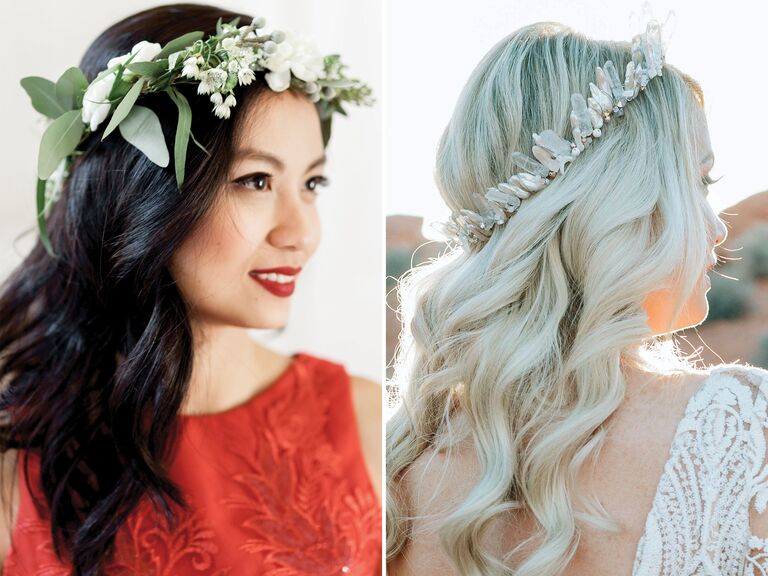 EMILY WREN PHOTOGRAPHY; Cactus and Lace Weddings
Fact: Not wearing a wedding veil doesn't make you look any less bridal. How about swapping out for a Gatsby-esque beaded headband or an heirloom wide-brim hat? Or why not go fully regal with a gold tiara or crystal crown? If you've thought about the pros and cons of wearing a veil and decided it's not for you, there are so many other ways to to finish your day-of look (even if it means wearing no headpiece at all!). Here are 16 of our favorite alternatives to a traditional veil.
1. Ornate Red and Gold Headpiece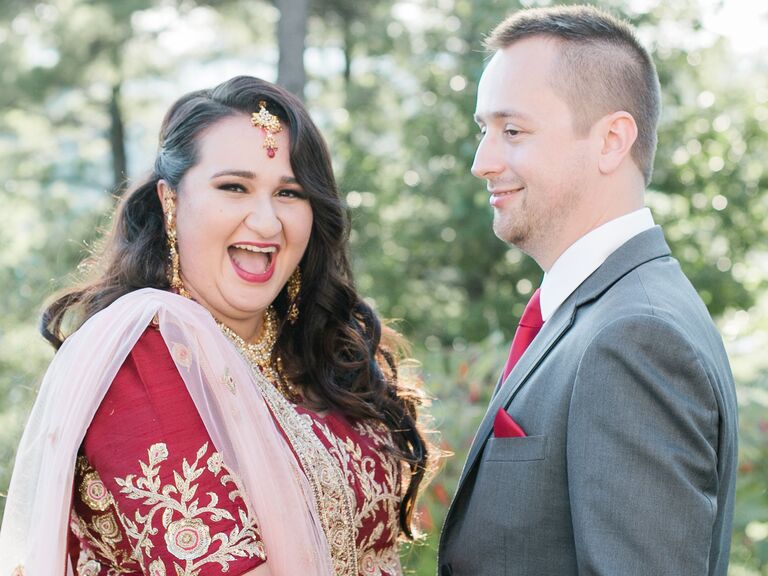 2. Subtle, Sparkly Half Crown
3. Romantic White Hair Pin
4. Princess-Worthy Tiara
5. Botanical Clip
6. Delicate White Flower Crown
7. Statement Diamond and Pearl Headpiece
8. Veil-less
9. Cascading, Braided Tropical Flowers
10. Boho Crystal Diadem
11. Vintage-Glam Headpiece
12. Whimsical Butterfly Appliqué
13. Simple Greenery Crown
14. Rustic Silver Leaf Clip
15. Bespoke Wide-Brim Hat With Tulle
16. Luxe, Modern Headpiece and Matching Earrings