Award-Winning Wedding Videos Guaranteed to Make You Cry
These videos won LoveStoriesTV's 2016 Film Awards for literally just being amazing.
by Maggie Seaver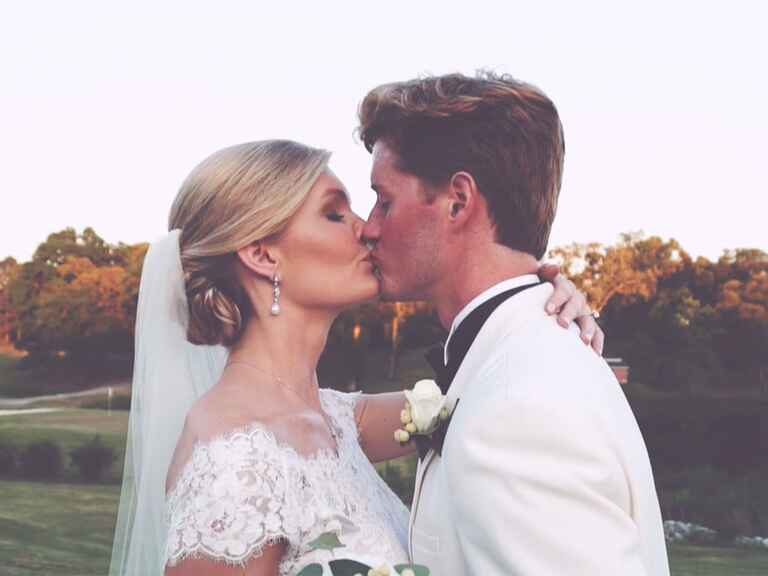 The music, the vows, the teary eyes, the love—is there anything about wedding videos that doesn't make us cry? That's a firm no. And in case you haven't heard, LoveStoriesTV is the best place to binge watch stunning, heart-warming wedding videos contributed by talented videographers and married couples from across the globe. Trust us, you can't watch just one.
That's why we're so excited to share LoveStoriesTV's 2016 Wedding Film Award winners. LoveStoriesTV audience members, in partnership with its filmmaker council, nominated their favorites, narrowing the pool down to 80 films across 10 categories, including Best Groom Reaction and Most Beautiful Venue. From there, the entire LoveStoriesTV community voted for their top pick in each category, and the results are in!  
Watch every winning video here (you may want a box of tissues for this).
1. Best Backstory: Julie and Luke
Film by Theory Y Design @TheoryYDesign

2. Best First Look: Kelsey and Jack
Film by Dan West Films @DanWestFilms
3. Best Groom Reaction: Ginny and Matt
Film by Reel Special Productions @ReelSpecial
4. Best International Film: Heer and Niraj
Film by Oragraphy @Oragraphy

5. Best Proposal, Save the Date or Elopement Film: Kayse and Joe
Film by Reel Special Productions @ReelSpecial

6. Best Vows: Whitney and Brian
Film by PenWeddings @PenWeddings

7. Most Beautiful Venue: Devon and Erik
Film by Image Flow Productions @ImageFlowPro

8. Most Likely to Make You Cry: Beth and Paul
Film by Theory Y Design @TheoryYDesign
9. Most Likely to Make You LOL: Courtney and Robert
Film by Motion Art @MotionArtCinema

10. Love Story of the Year: Meagan and Josh
Film by Max and Molly Films @MollyJay, @MaxCutrone

Check out the Editor's Choice winners here, all by cinematographer Love Tales By Company Trailer (@LoveTales_CompanyTrailer). And don't forget to follow @LoveStoriesTV so you never miss a romantic moment.