We're Loving These Pics of a Gorgeous Ice Cave Proposal
by Ivy Jacobson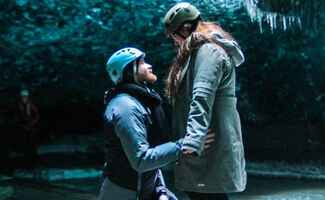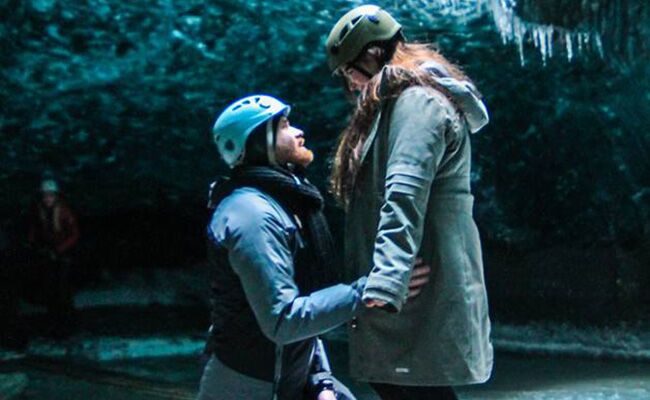 photo by
Katherine Loveless
When you're deep in an ice cave in Iceland, a proposal is probably the last thing on your mind — which was why Katherine Loveless was so surprised when her boyfriend, Iceland native and photographer Rúrik Karl Björnsson, got down on one very cold knee with a beautiful diamond engagement ring.
Katherine, who is also a photographer, was in Iceland to work on her coffee table photojournal, and was sure he would propose in her home state of Utah. However, Rúrik had already looped her family in, according to Katherine's Facebook, and the rest is icy and beautiful history.
Keep scrolling for more of their amazing proposal photos!
Want more? Of course you do!
> Spending the night before the wedding together? Discuss!
> A casual rustic wedding in Fredericksburg, TX