We're Obsessed: Quirky Weddings from David Stark
by Susan Waits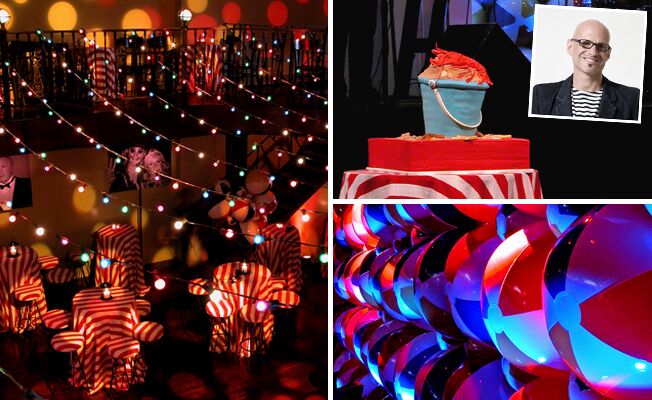 photo by
Photos: Susan Montagna
David Stark is the man. His jaw-dropping, and hilarious, approach to events has landed him on the short list of the most elite designers in the world. (Seriously, he creates entire installations using materials like post-its, pencils and paint swatches. He's beyond.) But he's not just limited to the charity galas and corporate events he's best known for. David has designed some pretty killer celebrity weddings too — like Glenn Close's here!
Glenn and her now husband wanted to bring the essence of their Maine summer home to the East Village of Manhattan, so David turned The Bowery Ballroom into a vintage beach house complete with striped terry-cloth linens, a wall of inflated beach balls, and a cake in the form of a sand bucket and lobster. How awesome is that? Even if you're not up for the commitment of an entire off-beat wedding, we think the idea would make for a pretty fabulous "other party."
> Get inspired by more of David's insanely rad event photos!