We're Obsessed With This Adorable 'The Notebook' Engagement Shoot
by Ivy Jacobson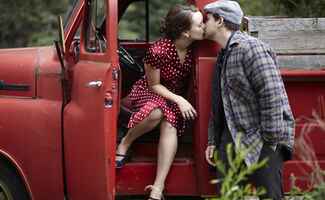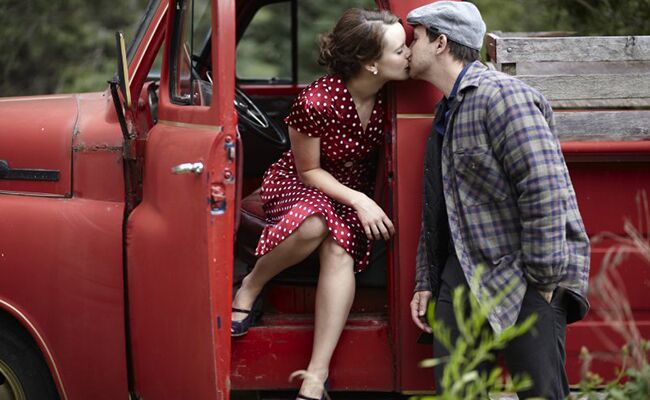 photo by
Blushing Bride Studio
Can you believe that today is the 10-year anniversary of when The Notebook hit theaters? We can't either. To celebrate, do your best "Say I'm a bird!" impersonation and scroll through these amazing engagement photos taken in 2010 that went viral again for the occasion. Shot by Chelsea Gray and Roberto Ugarte of Blushing Bride Studio, Canadian couple Cindy Gauthier (who looks just like Rachel McAdams) and Jean-Nicola Barile wanted to channel their best Allie and Noah in their engagement pics.
"Cindy and Jean-Nicola are going to have quite the traditional wedding this September," Chelsea wrote on the site four years ago. "So I asked them if they'd like to go a little crazy on their engagement shoot." Cindy suggested The Notebook theme, since it's her favorite movie.
The couple was seriously dedicated to the shoot (held in Quebec), even getting hosed down for the now-iconic kissing-in-the-rain picture.
See the photos here — and remember: It wasn't over, and it still isn't over.
Want more? Right here!
> Bill Murray photobombed this couple's engagement picture!
> An anthem country club wedding in Henderson, Nevada