What Makes This Dress Cost $15,400?
by Jamie Miles
We've all watched "Bride Day" Say Yes to the Dress enough times to know that the cost of some wedding dresses can look similar to the cost of another person's entire wedding budget! But just where does that price tag come from? We asked the experts at Kleinfeld and the team at Pnina Tornai to break it down for us.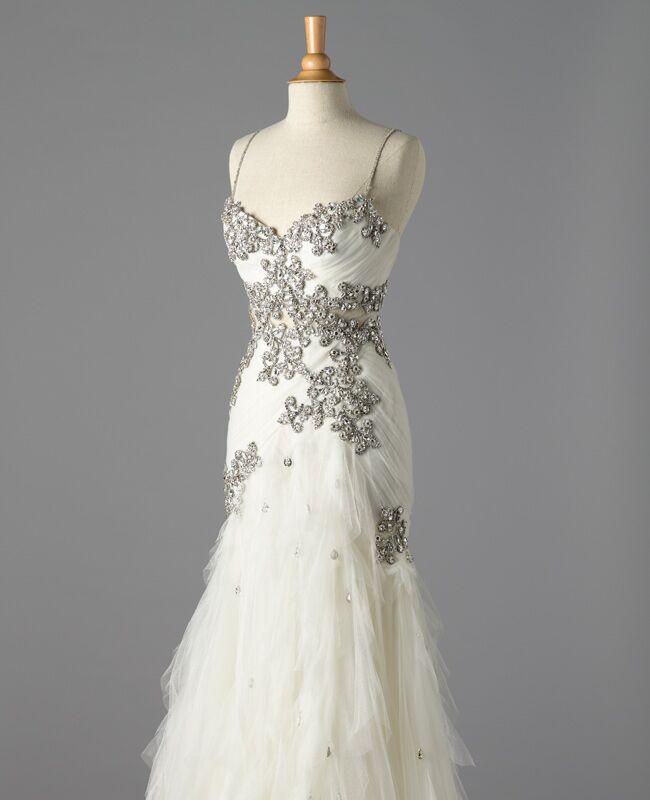 The Labor:
Every component of this Pnina Tornai gown is constructed by hand, resulting in a garment that fits like it's made-to-measure. It takes 115 hours to construct this gown!
The Jewels:
All embellishments on this gown are made from Swarovski crystals imported from Austria. It takes even the pros more than 50 hours to apply hundreds of crystals by hand into a perfect pattern.
The Lace:
High-quality French Chantilly lace lined with silk tulle creates this super-soft garment. Over 20 yards of silk tulle and Chantilly lace are hand-cut and pieced together.
Total price tag: $15,400
Want More? Of Course You Do!
> 5 gorgeous gowns under $500
> 30 ways to save money on your wedding
> 10 hidden wedding costs