What to Pack in your Makeup Bag for your Honeymoon
by Hollee Actman Becker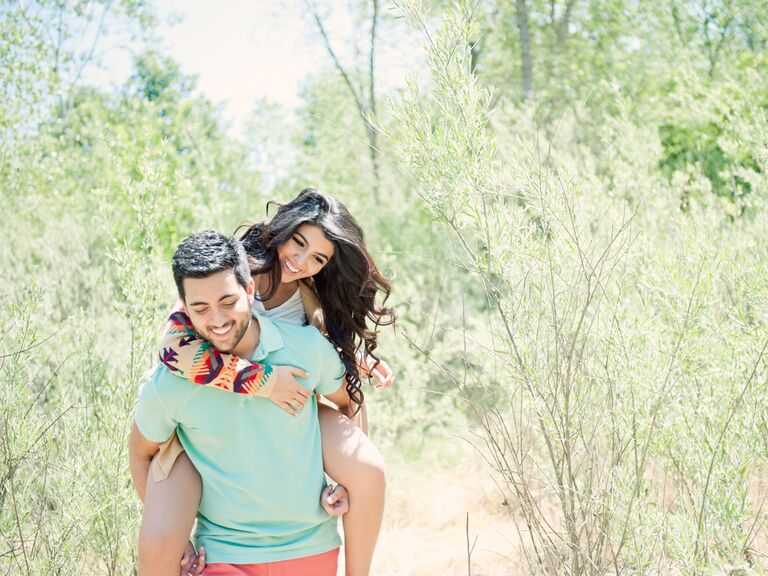 Ashley Maxwell Photography
You've spent months pampering yourself with beauty treatments to ensure you'd be in tip-top shape for your wedding. Now that it's time for your honeymoon, how do you plan to maintain your beautiful bridal blush? For starters, pack wisely -- and then follow these pointers to add to that honeymoon glow.
By the Beach
If you're headed for the beach or another exotic hot spot, pack your entire collection of suncare protection products, including after-sun items, lip balm, and clarifying shampoo. Don't bother bringing foundation, though, since you'll have your own relaxed glow from the sun. Instead, pack blush, lip gloss, lipstick and perhaps a shimmer product for nights on the town. If the atmosphere is especially relaxed, you can skip eye makeup altogether.
Cool Weather Cues
If it's a cold-weather mountain or ski trip you're headed for, stuff your bag with moisturizing sunblock and lip balms, as well as rich creams for your face. If your face becomes extremely dry while you're skiing, you can apply a thin coat of lip balm over the entire surface. Cold air can also dry out your locks, so stash a deep conditioner in your bag to apply and leave in overnight. As for makeup, keep it mountain-side minimal with pale colors and a touch of gloss on the lips. And don't forget to apply that sunblock around your eyes -- goggle marks are anything but glamorous.
Urban Outlook
Honeymooning in London, Paris or another big city? Then you'll want to pack a full complement of cosmetics. Which means lipsticks, liners, foundation, powder, concealer, mascara, and eye shadow. Now's your chance to choose more cosmopolitan colors like reds, plums, and deep browns. You'll still need to layer sunblock under your foundation if you're going to spend time touring outdoors. Hats and scarves make glorious big-city hair accessories, and if you'll be doing more sightseeing than cafe cruising, toss an energizing foot cream into your sack as well -- you're going to need it.
No matter what your destination, take along sample packets of skin care products you may not use at home -- things like deep-conditioning hair treatments and hydrating facial masks -- since you may have more time and energy to pamper myself in a hotel room. Plus, it's a fun activity for you and your hubby: Don your plush hotel robes, order up some room service, and surrender to dual massages -- what better way to launch yourselves into your new life together?