What We Danced To: Kings of Leon's "Use Somebody"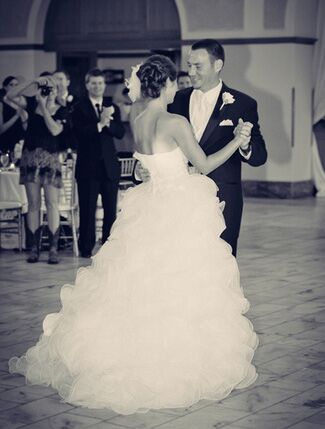 Why they love the band: Kings of Leon is Amelia's favorite band, and while Amelia and Bryan were dating, they went to two of the band's concerts together.
Why they love the song: Amelia is a fourth year surgery resident, so she has more than her fair share of late nights at work. "The words of this song are very special to me because during long nights at the hospital in difficult situations, I'd wish I was home with Bryan. But any time I could 'use him,' he was always there by phone, text, or even might swing by the hospital for a brief visit and some motivation," Amelia says.
> See Amelia and Bryan's wedding photos
> Get more first dance song ideas
> Find a wedding band or DJ near you