What We Danced To: The Zombies' "This Will Be Our Year"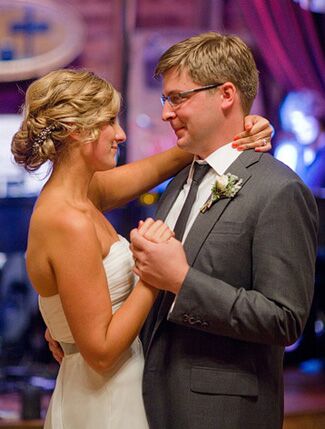 To understand Elise and Bill's first dance song choice, "This Will Be Our Year" by The Zombies, you need to know their story. The couple met in high school — a world religions class, to be exact — when Bill was a senior and Elise was a junior. "He used to walk me from our class to my locker," Elise says. Seven years later, Bill proposed to Elise and about a year and a half after that, they got married.
That means it was eight years before it was their year. "We have been together so long, and had so many songs that were 'ours' throughout the years, but this song felt like this was the best one for that day," Elise says. How long have you and your fiance been together?
> See the rest of Elise and Bill's wedding photos
> Check out our complete guide to wedding music