What We Danced To: Van Morrison's "These Are the Days"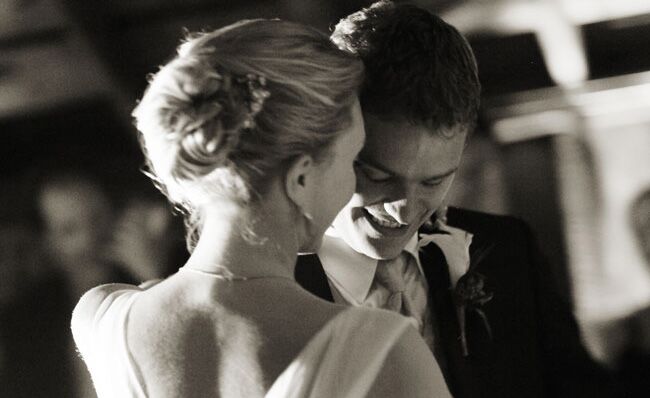 Their First Dance Song: Katie and Rob danced to "These are the Days" by Van Morrison. "We wanted to do something that was unique and classic," Katie says. "Van Morrison is our favorite band, and it's just a beautiful song." A violinist who had performed earlier even played along with the recorded song for an interesting, romantic sound.
Their Ceremony Music: The bridesmaids walked down the aisle to a theme from Forrest Gump called "The Feather Song" ("It's just a really sweet simple song from my favorite movie of all time," Katie says). Then, "Fields of Gold" played when Katie made her entrance ("We have always loved that song, especially the line 'I've never made promises like this / And there are some that I've broken / But I swear in the days still left /We will walk in fields of gold'" she says). Finally, the recessional was set to "Lucky" by Colbie Callait and Jason Mraz — "a fun and lighthearted song that seemed like an appropriate way to celebrate being married to your best friend."
> See Katie & Rob's wedding photos
> Get more first dance song ideas
> Find a wedding band or DJ near you