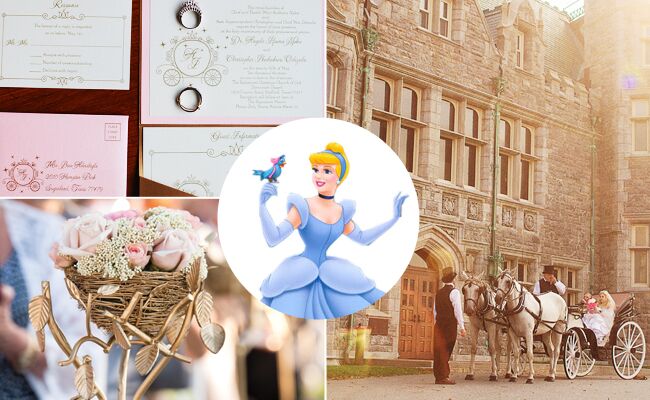 photo by
Clockwise from top left: Still-Life Media Photography; BinaryFlips Photography; Amy DeYoung
It's a tale as old as time that we'll always love Disney's princesses, so take some inspiration from these six timeless belles of the ball when planning your own wedding. Be our guest and keep scrolling to see what your favorite Disney princess says about your wedding style.
Belle from Beauty and the Beast — Romantic and Glamorous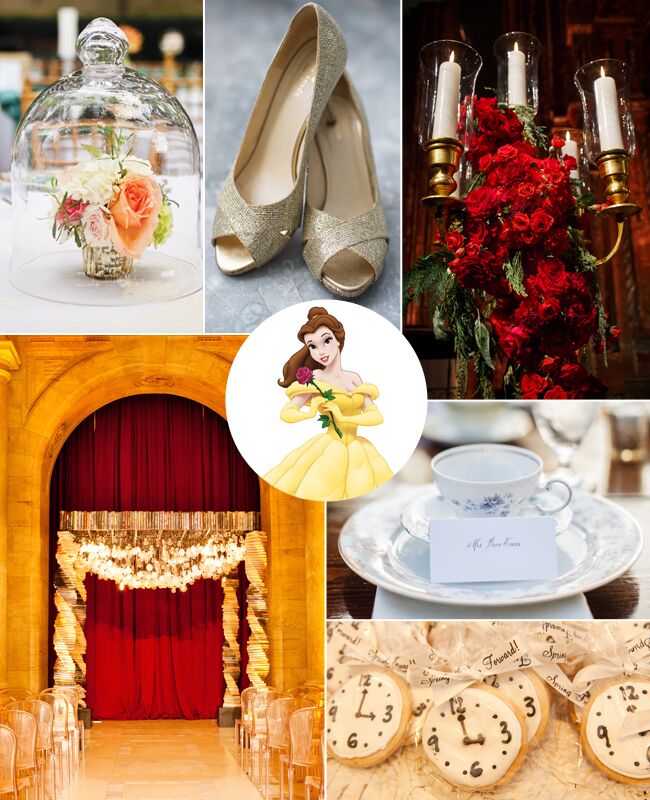 If people call you a beauty but say you're a funny girl, it's only natural that your wedding decor and favors include deep red roses and cute clock cookies.
Snow White from Snow White and the Seven Dwarfs — Vintage and Whimsical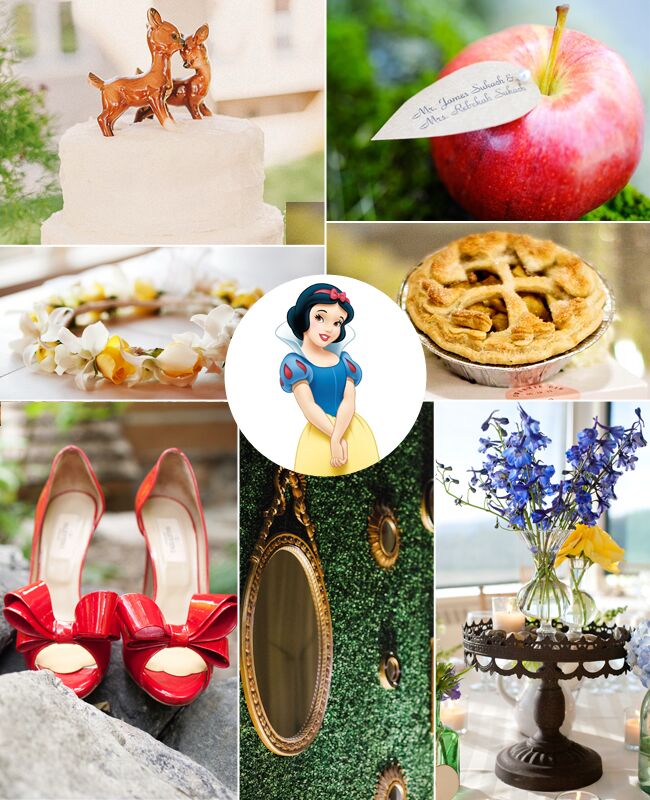 If you want your wedding to be happy (but not the least bit sleepy, grumpy or bashful) then try bright bows on your heels and delicious apple desserts.
Jasmine from Aladdin — Luxe and Jewel-Toned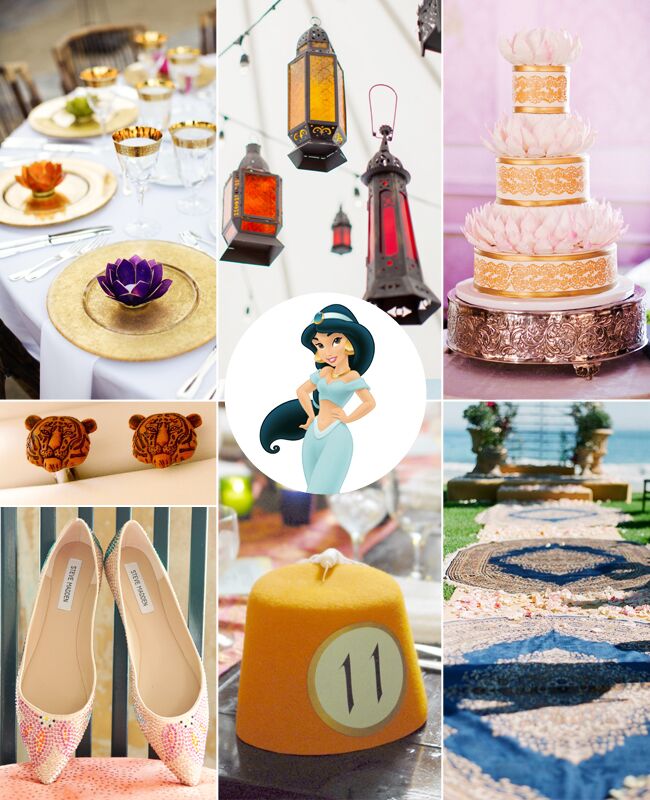 It won't take a genie to give your wedding a sleek feel with chic floral accents and colorful beaded flats.
Ariel from The Little Mermaid — Beachy and Creative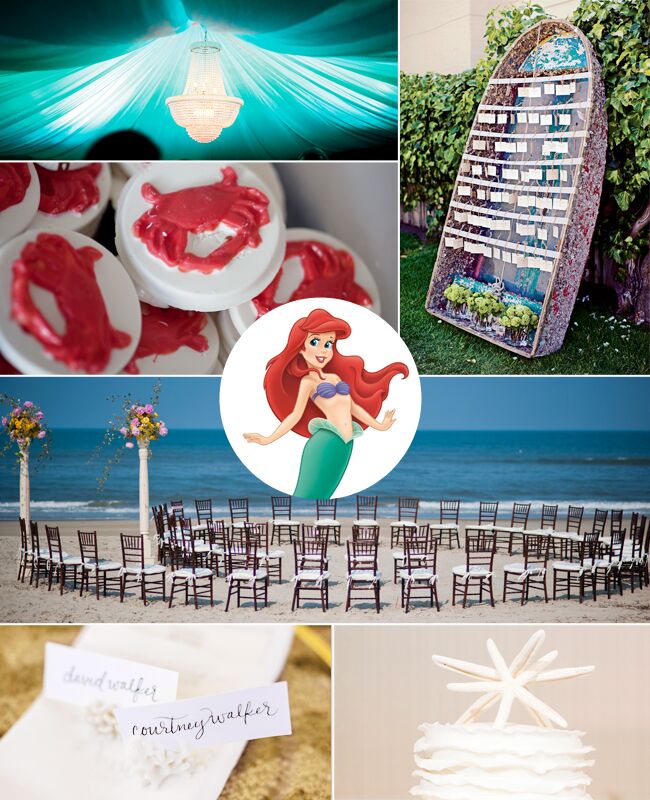 Your guests will definitely want to be part of your world with starfish accents and place cards displayed in a rowboat (dinglehoppers and snarfblats not pictured).
Cinderella from Cinderella — Classic and Elegant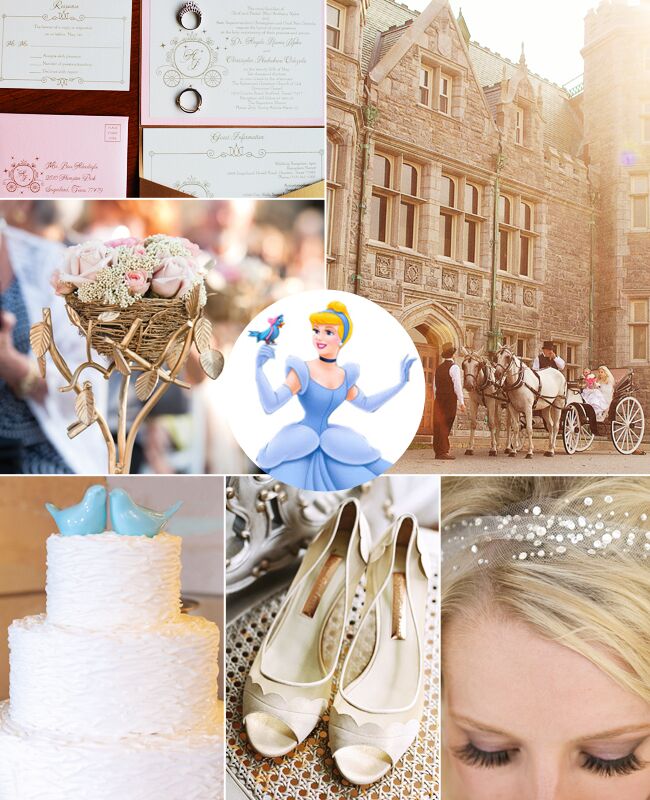 Your wedding style calls for pretty pastel accents and slippers—err, heels—that are so delicate they could almost be made of glass. So put them together and what have you got? Bibbidi-bobbidi-boo!
Aurora from Sleeping Beauty — Ethereal and Rustic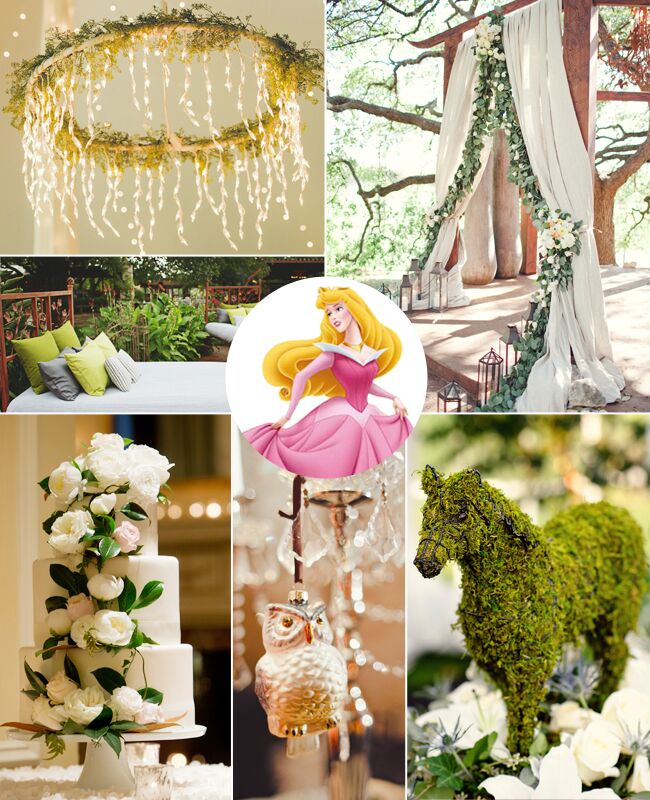 Your guests will be enchanted with your wedding style, from the earthy greenery accenting your altar to the dainty buds on your cake.
The Knot and Disney's Fairy Tale Weddings & Honeymoons present Happily Ever After, a sponsored series full of elegant ideas and fun advice to help brides plan their dream wedding. Visit Disney Weddings to learn more about their wedding and honeymoon collections.