Gay Weddings: Who Pays For What?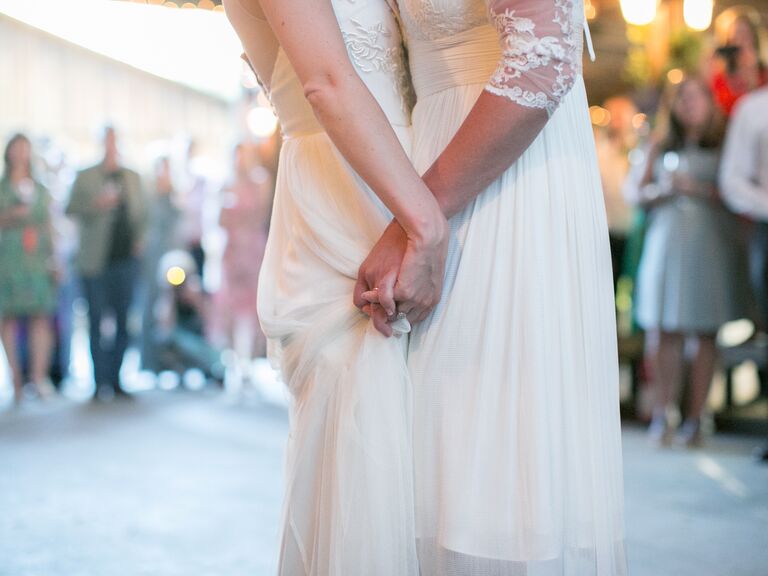 photo by
JennaBeth Photography
Q:

Is there some sort of guideline we should follow with our families when it comes to paying for the wedding? I've heard that the bride's father traditionally pays for the reception and groom's family pays for the flowers, but that's obviously not going to work as a guide for us. So who pays for what?

A:

Today, many couples pay for their own celebrations with some help from their folks. In the traditional bride-groom arrangement, there are some long-standing bill-splitting guidelines, but even these are just a starting point, altered by most. The best way to deal with the bottom line is to first figure out who is contributing to your cash flow. Are you two footing the entire bill yourselves? Or are your parents or relatives pitching in?

If your families plan on helping finance your nuptials, consider taking a one-third approach, split between the couple and each family. You're getting the best of both worlds: You're not flying solo, but you're also not completely relinquishing the creative authority that goes along with planning your day. The three-way split is also a surefire way to make both families feel like significant partners in your wedding preparations. There are two ways to work out this arrangement: You can approximate the total dollar amount you're going to need and then split it three ways, or you can designate specific things that each party will pay for, based on how much they can contribute.