See Willowby by Watters Wedding Dresses From Bridal Fashion Week
Here's the designer's latest collection to hit the bridal runways.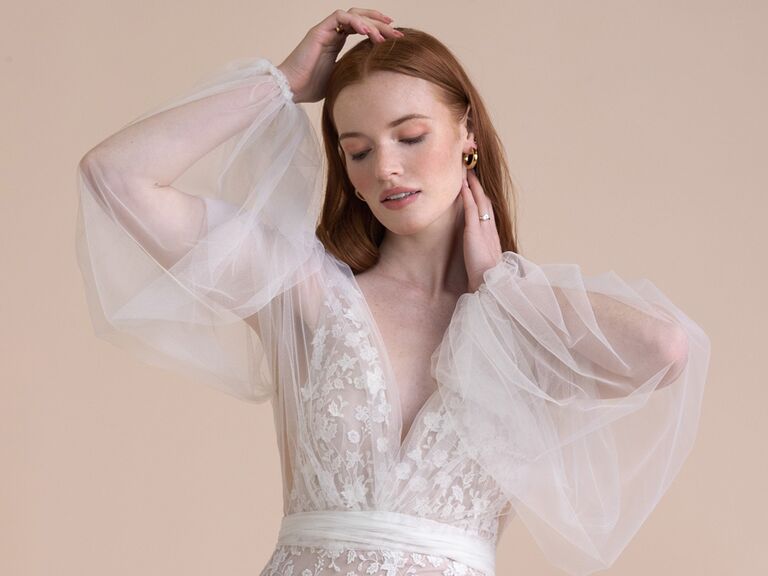 The ethereal, free-spirited bridal brand, Willowby by Watters, brings a modern twist to the Watters and Watters family, featuring unique pieces for the trend-setting bride. Willowby by Watters dresses offers a breathtaking boho-style—from vintage-inspired lace gowns to sleek, low-back wedding dresses. Whether you're looking to express your individual style through mix and match separates, or find the perfect effortless show-stopper, you can find it in this gorgeous Willowby by Watters wedding dress collection. These designer wedding dresses are made of the highest quality fabrics, have the freshest and trendiest styles and are designed to work for all body types.
See every dress from Willowby by Watters' 2022 collection below.
Willowby by Watters' Spring 2022 Wedding Dresses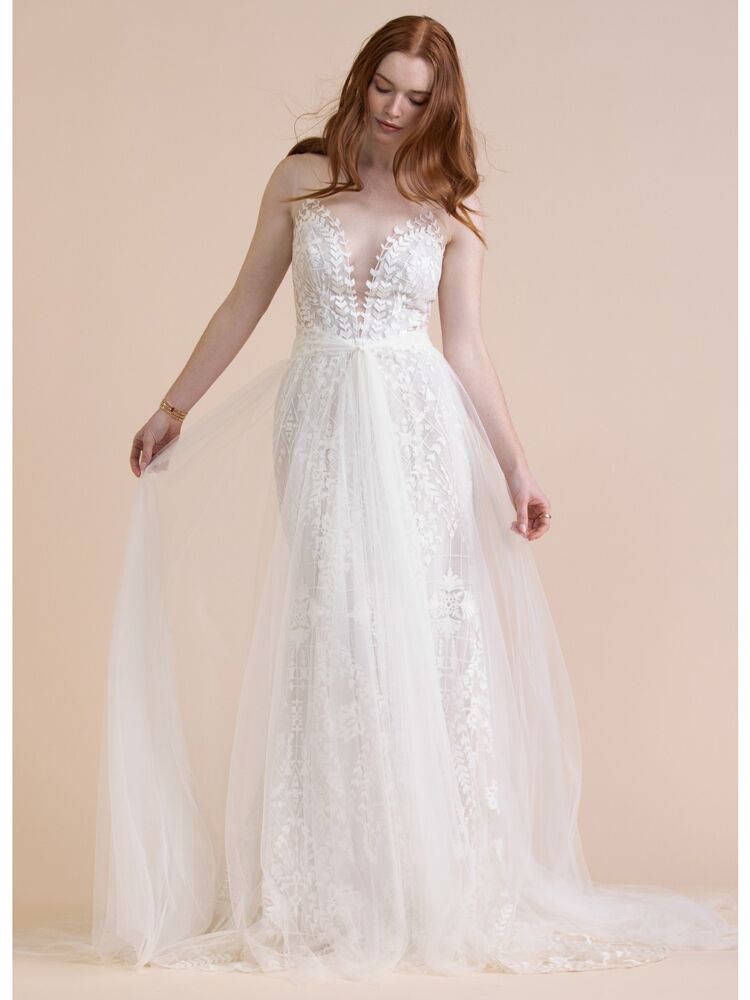 "Danbury" Gown; sleeveless fit-and-flare wedding dress with illusion deep V-neckline and tulle overskirt.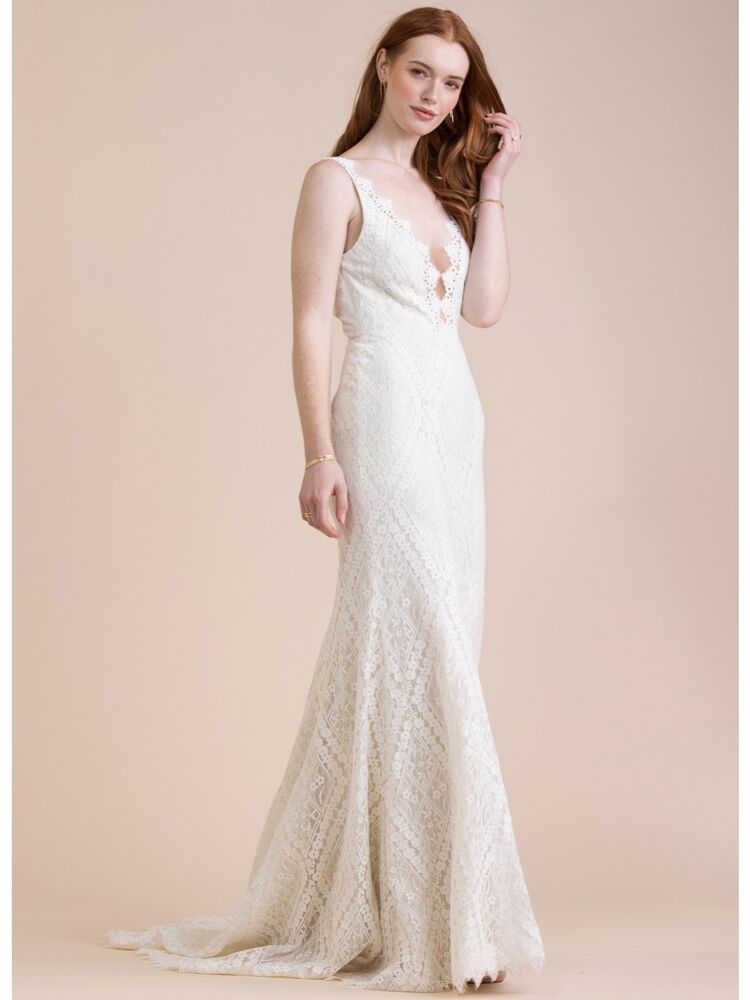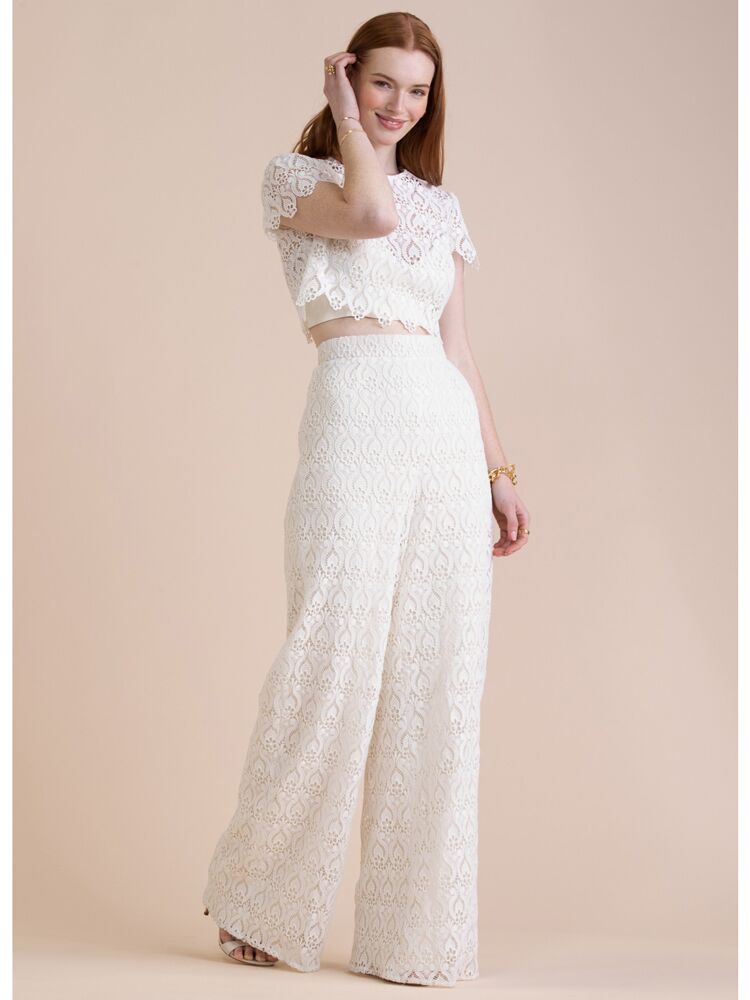 "Kaeyln" Gown; lace wedding separates with short sleeve crop top and pants.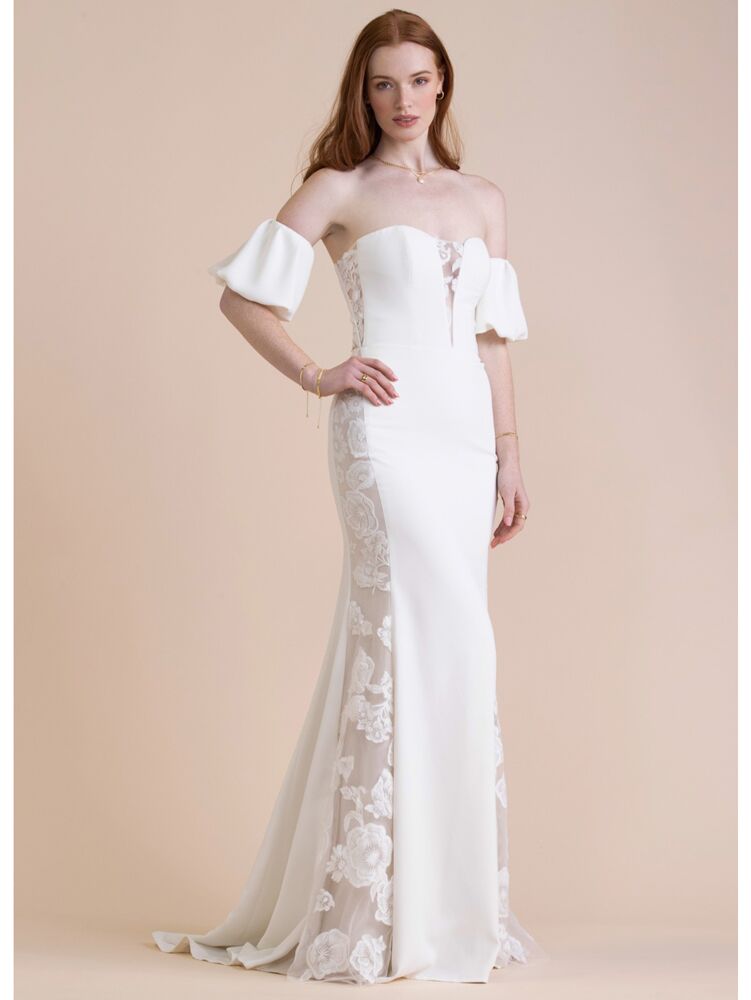 "strapless fit-and-flare wedding dress with lace panels, sweetheart neckline and separate puff sleeves.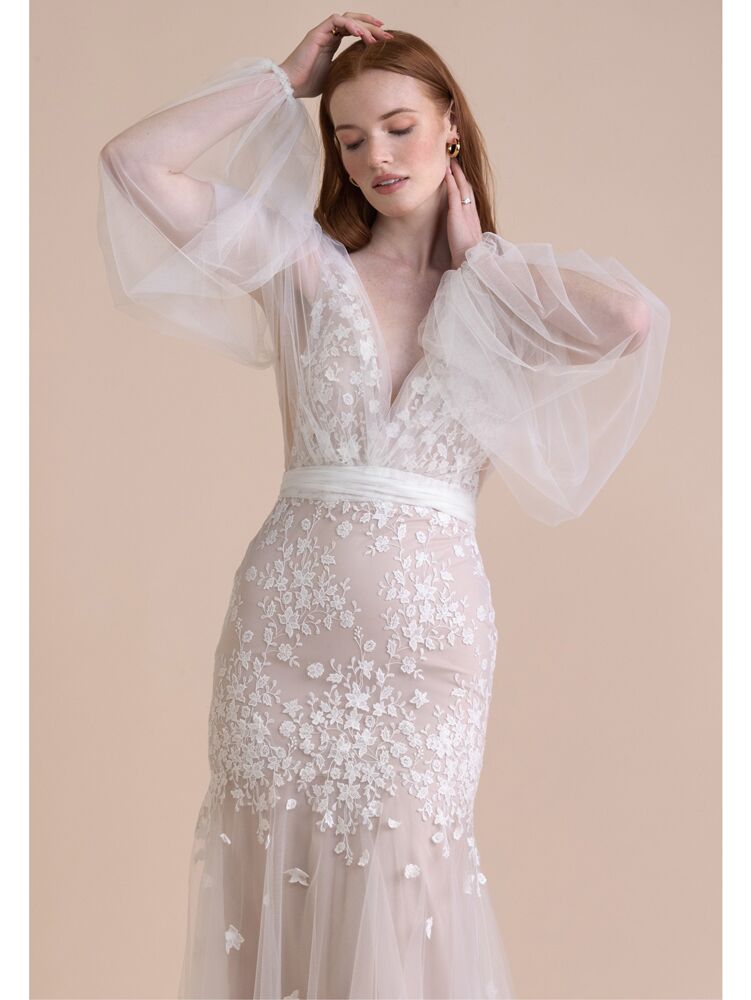 "Quinn" Gown; fit-and-flare tulle wedding dress with long balloon sleeves, V-neckline and foral appliqués.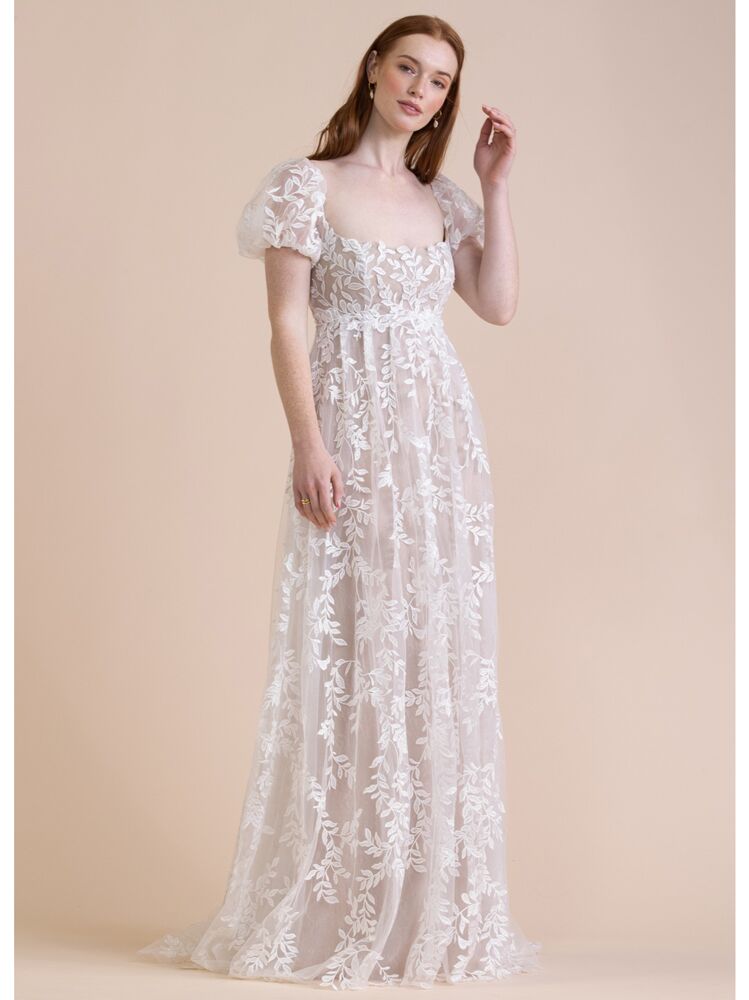 "Simone" Gown; lace empire waist A-line wedding dress with leaf appliqués and short puff sleeves.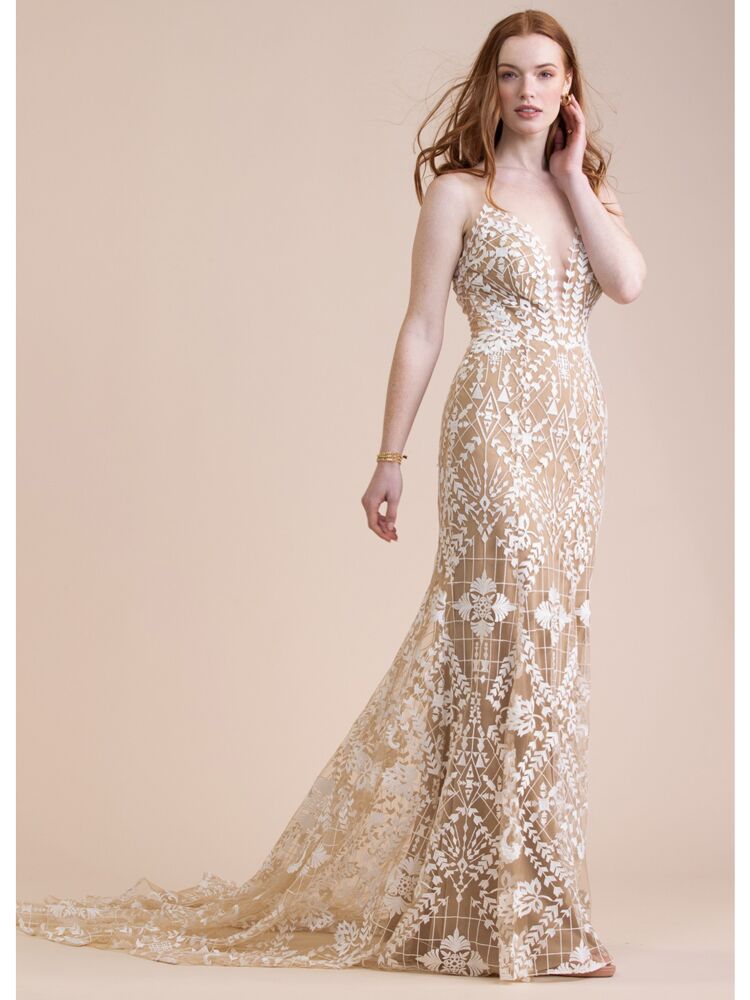 "Archer" Gown; sleeveless fit-and-flare wedding dress with V-neck and lace overlay.
Watters' Signature Style
Watters wedding dresses are inspired by drama, style, fit and comfort and are known for blending traditional styles with modern touches; incorporating design elements like cascading lace, airy tulle skirts, and floral appliqué into each gown. Every detail is handcrafted and hand sewn, making these wedding dresses nearly one of a kind.
A Brief History of Watters
Before Vatana Watters was an easily recognized name in the bridal industry, she was exploring her passion for design by creating one-off wedding dresses for herself and friends and family that didn't feel cookie-cutter. Almost 40 years later, Watters is at the helm of not only a creative team of designers, pattern makers, and seamstresses, but also four different labels.
In 2017, Vatana Watters' daughter, Sydney Watters Dunbar, joined as Style Director after graduating from college. Growing up with the company, Sydney has an innate sense of the brand. Sydney has also spent time in almost every department to better understand the overall business and see how each team contributes to the company.
Willowby by Watters Collection History
In each Willowby by Watters wedding dress collection, you'll find looks that fit right in a laid-back affairs like whimsical garden nuptials or a breezy beach celebration. The best part? The line is also completely customizable.
Willowby by Watters Spring 2018 collection dubbed "La Luna," features simple, classic silhouettes, but almost every one of them also incorporates a gorgeous, modern twist, like illusion details, plunging necklines, and even sheer skirts.
The Fall 2019 Collection, titled "Chasing the Sun", was inspired by the adventure of seeking out one's joy and cherished moments in time and evokes the romance of the western spirit.
Willowby by Watters Spring 2020 wedding dress collection named "The Great Expanse," is intended for the free-spirited bride that wants to be seen on her big day. Instead of crystal details, you will find fringe, crochet, and lace illusion cutouts, all of which make a statement down the aisle.
Other Watters Labels
Wtoo collection by Watters understands the modern bride — embracing femininity and elegance, while adding a little something unexpected to each design. From non-traditional lace patterns, to unexpected color choices, each piece is completely unique, while maintaining a traditional bridal feel.
Newest to the company, By Watters is a millennial-focused wedding and bridesmaid dress brand. These ready-to-wear gowns are perfect for brides looking to save money without skimping on style. Each By Watters dress is tailored with limited construction from fabrics so as to provide an easy fit and comfort. Designs include a sleek, figure-hugging, long-sleeved, floor-length lace gown with a low back, a more sexy, casual bohemian gown with flowing sleeves and a plunging neckline, and a clean, minimalist white sheath gown with a tie back and long, flowy train.
Famous Willowby by Watters Brides
Bethenny Frankel, from The Real Housewives of New York City, donned the Orion style Willowby by Watters dress to the season 10 reunion in 2018.The A-line dress is a deep v-neck gown with Estrella tulle covered in gold and silver sequin stars.
Singer and season four winner of NBC's The Voice, Danielle Bradbery wore a Willowby by Watters gown in her music video for her single "Worth It", where she recreated a scene from The Greatest Showman.
Fun Facts about Willowby by Watters
Today, women from all over the world are saying yes to Watters bridal gowns, from California to London to Sao Paulo. And while they are global, each dress is designed and sent from their home base in Dallas, Texas.