Enter To Win $1000 In Wedding Paper Divas Invites!
by Jamie Miles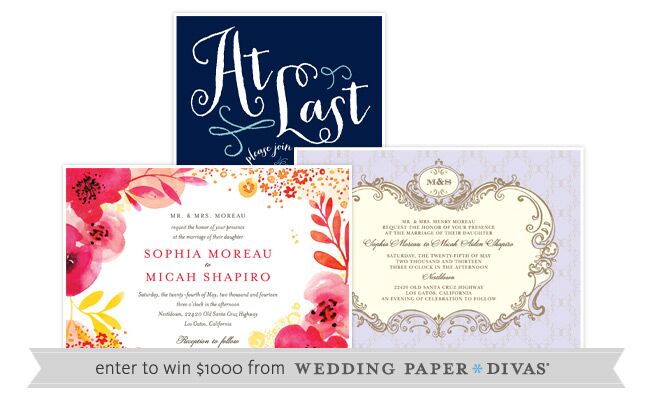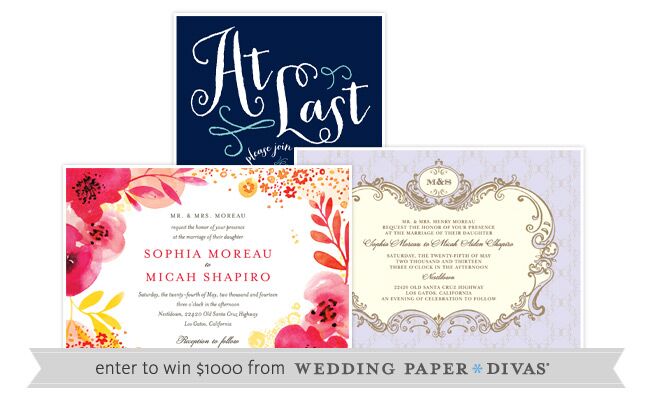 If you haven't created your wedding website on TheKnot.com yet, now is definitely the time to do it. That's because if you create one between now and July 1, you'll be entered for a chance to win $1,000 of Wedding Paper Divas stationery! Genius right?
> Create your wedding website (and be entered to win)!
Want more? (Of course you do)
> Wedding websites 101
> 10 questions you didn't know to ask
> 5 ways Facebook could ruin your wedding