Wedding Workout Playlists
Check out the songs Knotties listen to while getting in shape for their weddings and share what music's on your iPod.
by The Knot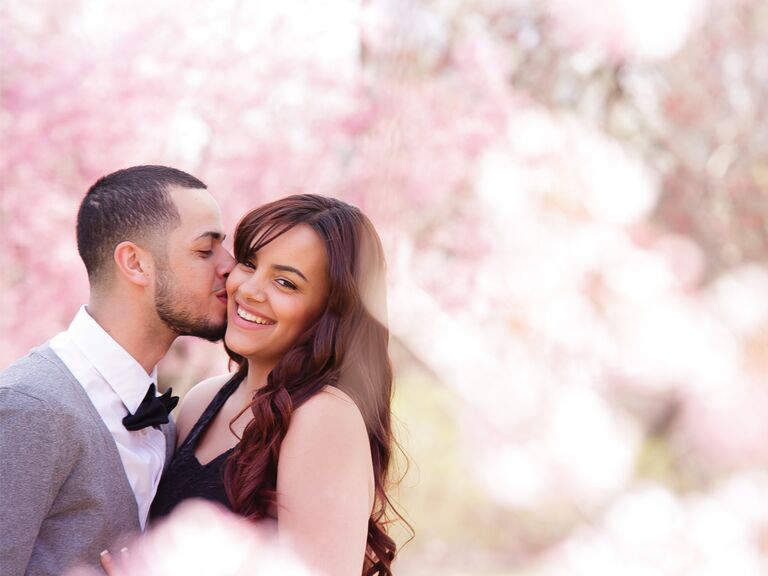 photo by
Digna Toledo Photography
How do Knotties get through a hard workout? With a motivating playlist, of course. Take a cue from these tried-and-true fitness playlists -- and then get moving!
VeronaBrit
Blackout album (Britney Spears)
"Le Disko" (Shiny Toy Guns)
"Music Is My Hot, Hot Sex" (CSS)
"Living Dead Girl" (Rob Zombie)
"Walls" (Emery)
"1 2 3 4" (Feist)
"Fergalicious" (Fergie)
"Beat of My Heart" (Hilary Duff)
"My Love" (Justin Timberlake)
"SexyBack" (Justin Timberlake)
"Crawling" (Linkin Park)
"Oh My God" (Mark Ronson featuring Lily Allen)
"Stop Me" (Mark Ronson featuring Daniel Merriweather)
"Hypnotize" (Notorious B.I.G.)
"Lying Is the Most Fun a Girl Can Have Without Taking Her Clothes Off" (Panic! At The Disco)
"Shut Up and Drive" (Rhianna)
"Umbrella" (Rhianna)
"Play with Fire" (Hilary Duff)
"Call on Me" (Eric Prydz)
"It Feels So Good" (Sonique)
"Pump It" (The Black Eyed Peas)
"From Yesterday" (30 Seconds to Mars)
"The Kill" (30 Seconds to Mars)
"Desert Rose" (Sting)
dmontoya11
"Best of You" (Foo Fighters)
"Pulse of the Maggots" (Slipknot)
"My Name is Jonas" (Weezer)
"Wish" (Nine Inch Nails)
"Cherub Rock" (Smashing Pumpkins)
shorty20
"Stronger" (Britney Spears)
"Barbie Girl" (Aqua)
"1999" (Prince)
"Where Have You Been" (Reel Big Fish)
"Just a Girl" (No Doubt)
"American Girl" (Tom Petty & The Heartbreakers)
"Paint It Black" (The Rolling Stones)
"My Hero" (Foo Fighters)
"More Than a Feeling" (Boston)
"Cum On Feel The Noize" (Quiet Riot)
"Hella Good" (No Doubt)
"Let's Go Crazy" (Prince)
TheMRS0127
"Listen to Your Heart" (D.H.T.)
"Fergalicious" (Fergie)
"Maneater" (Nelly Furtado)
"Here (in Your Arms)" (Hellogoodbye)
"Kids in America" (Cascada)
"Before He Cheats" (Carrie Underwood)
"American Idiot" (Green Day)
"Magic Carpet Ride" (Steppenwolf)
"Love at First Sight" (Kylie Minogue)
"Show Me" (The Cover Girls)
"Tell It to My Heart" (Taylor Dayne)
"Holiday" (Green Day)
GrandeVita
"I'm Shipping up to Boston" (Dropkick Murphys)
"Root Down" (Beastie Boys)
"Bleed It Out" (Linkin Park)
"The Beautiful People" (Marilyn Manson)
"How Far We've Come" (Matchbox Twenty)
"Stronger" (Kanye West)
"Bittersweet Symphony" (The Verve)