Would You Buy Your Wedding Dress on Groupon?
by Heather Hall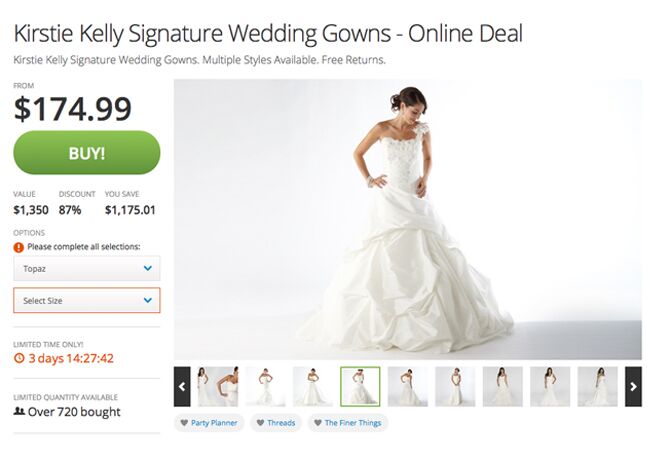 From haircuts to date nights, Groupon is always saving my bank account a few bucks (which is great because I live in pricey New York City), but when I stumbled upon a dress deal on Groupon this morning, I had to do a double take. These Kirstie Kelly wedding dresses are selling at nearly 90-percent off(!), but would you buy your wedding dress from a flash sale site?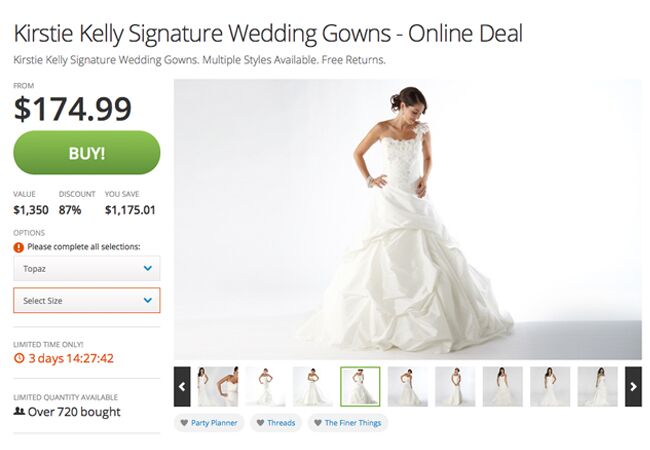 Here are a few of the styles on sale now.
The Emerald Dress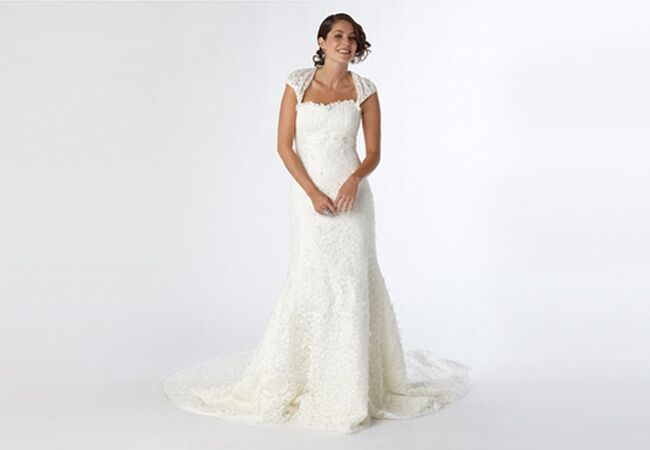 The Agate Dress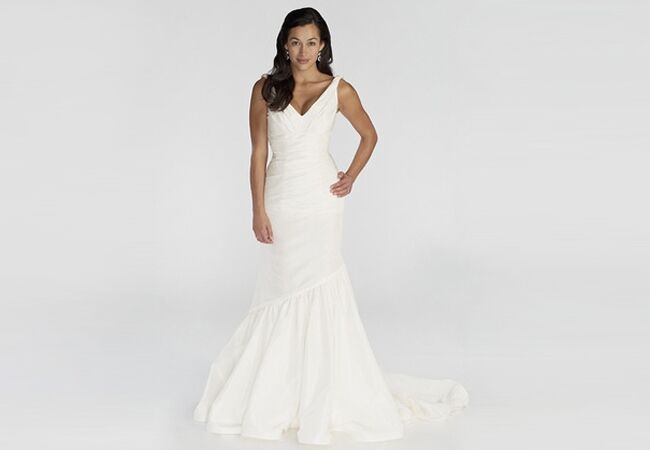 The Topaz Dress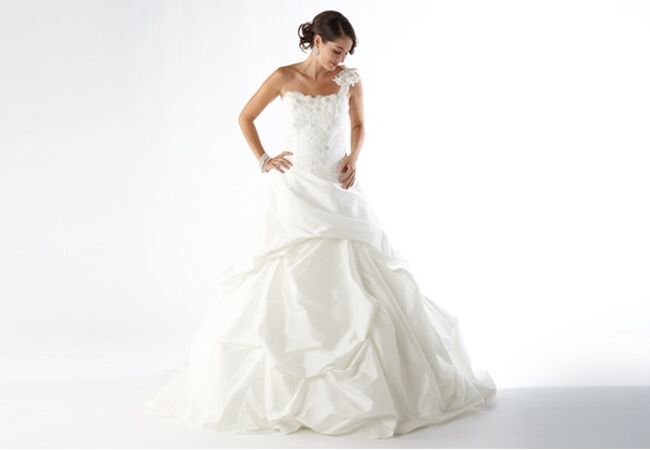 Read these tips before you buy your wedding dress online!
> There are tons of great online retailers, but you still have to be careful! Here are 5 ways to spot a counterfeit wedding dress
> Wedding dress horror stories — don't let this be you