Would You Dare To Go This Bold?
by Simone Hill
I don't have to tell you that blue, red and yellow are the fundamental building blocks of color, but I bet you've never considered getting back to basics with a primary color palette for your wedding. This combination is perfect to create a playful vibe and isn't for the faint of heart. Think unique craspedia (aka billy balls) for the flowers, an unexpected cake garnished with strawberries and blueberries instead of flowers and a fun geometric pattern for the table linens or napkins! I hope you'll be inspired to take this color palette from grade school to glam.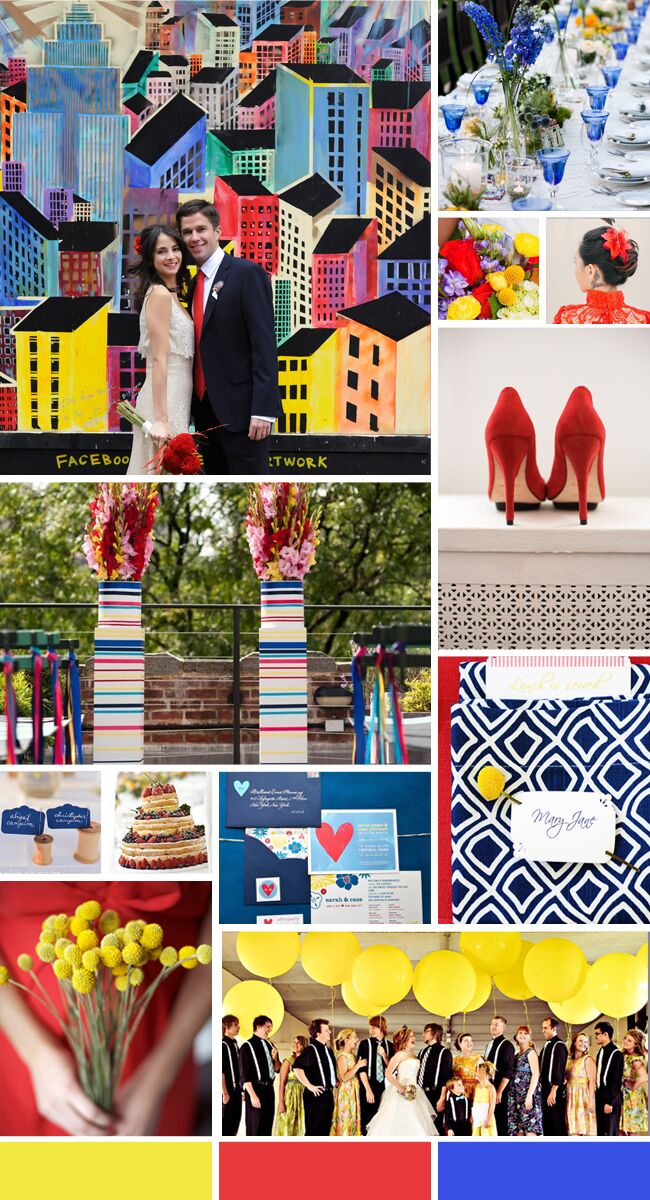 Photo credits clockwise from left: Ron B. Wilson Photography | Anna Kuperberg | Kris Drake Photography | Our Labor of Love | Sara & Rocky Photography | Julia Newman Photography | Photo by Aubrey | Sarah Logan Photography | Ron B. Wilson Photography | Lissa Anglin Photography
> 20 crazy color palettes that actually work!