Would You Have Your Bachelorette Party at a Museum?
by Ivy Jacobson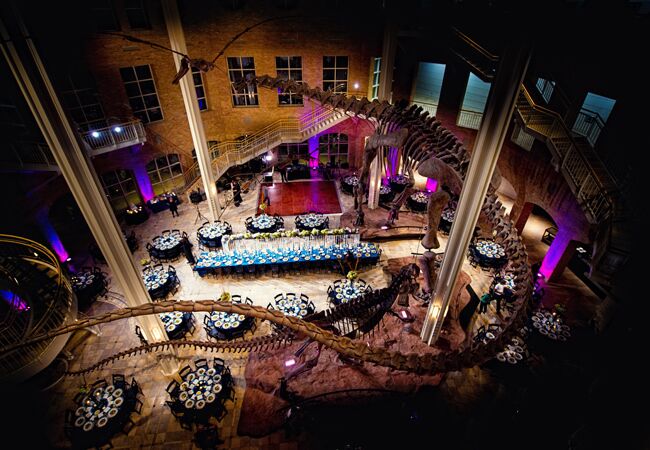 photo by
Scobey Photography
We've seen bachelorette parties at beaches, bars and on boats — but for brides who want to mix a little culture with their wine, what about a museum?
Nick Gray, founder of Museum Hack, tells Newsweek that he started the company after giving his friends a fun tour of the Metropolitan Museum of Art in New York City and got hooked on his "passion project." Soon after, the word spread and Museum Hack started giving tours for bachelorette parties at the Met and the American Museum of Natural History, also in NYC, both of which he is not officially affiliated with.
"It's a classy way to do a nontraditional bachelorette party," Nick tells the outlet. "We also just think that the museum lends itself to sexy, salacious, gossipy stories."
The website reads, "This is not your average art history lecture, but rather an interactive experience. Seamlessly woven into the evening are theatrical elements and expert storytelling to provide a meaningful and humorous adventure… all within the hallowed walls of New York's greatest cultural institution."
We can't think of anymore more chic and mysterious than touring the Met (where the Met Gala takes place every year) with your bridesmaids and hearing fun and raunchy stories — with wine pit stops at the Met's cafe, of course.
What do you think, Knotties? Would you have a bachelorette party at a museum?
Want more? Right here!
> You won't believe why these groomsmen are posing for wedding pics in their underwear
> A Rustic Watercolor Wedding in Charlottesville, VA