Would You Pay $3K for a Social Media Wedding Concierge?
by Ivy Jacobson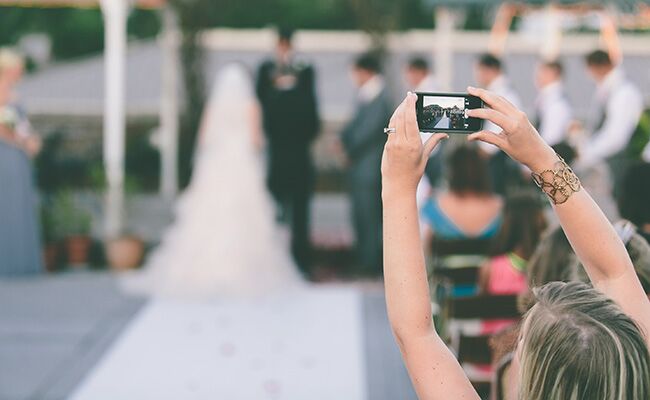 photo by
Patrick Remington Photography
So how much would you pay to not have to worry about social media at your wedding? W Hotels in New York apparently think the price is $3,000. An editor at the Huffington Post received an email from W Hotels informing her that for $3,000, a professional social media wedding concierge can document a couple's entire wedding on Twitter, Pinterest, Instagram and Vine.
The deal includes live tweets from the ceremony and reception, custom hashtags, wedding blog maintenance and a Shutterfly book recapping all of the social media that was posted during your wedding, among other things.
Would you pay $3,000 dollars to have a professional take care of the social media surrounding your wedding day, or do you feel like you can keep the selfie-taking and hashtagging to yourself?
Want more? Right here!
> 11 of our favorite #weddingselfies
> These are the couples who met and fell in love on social media