Would You Sell Your Dress Before Your Wedding?
by Vi-An Nguyen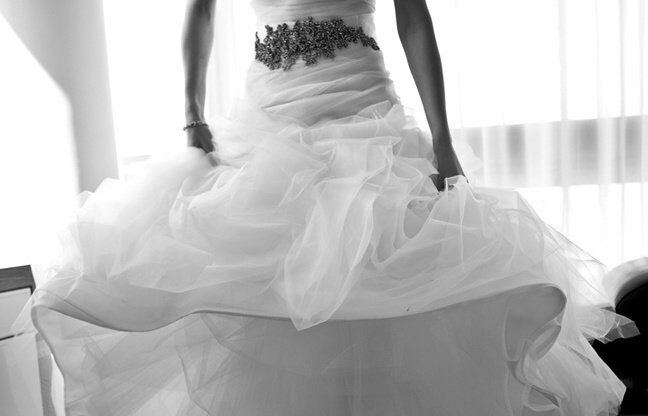 photo by
Shira Weinberger Photography
Could this be the newest trend in dress shopping? DailyFinance.com reported that more and more brides are selling their dresses to other brides before their wedding day. Their goal? To save enough money to make what would be an out-of-budget dress possible — or even put the money toward other wedding details.
High-end dresses, especially styles worn by celebrities like the Vera Wang dresses Hillary Duff and Chelsea Clinton chose, are the among the best-sellers on sites like PreOwnedWeddingDresses.com. One bride sold her $6,700 dress for $3,500 (saving her more than 50 percent!). What do you think? Would you buy a dress that hadn't been worn by the original bride yet? (I'd be worried about paying for a dress before knowing how much wear and tear it would go through before getting to me!) And would you consider walking down the aisle in a dress that someone else had already bought the rights to if it meant some major savings? Let us know in the comments.
> First things first: Let's get you a dress. Search 1,000+ dresses
> 10 things to do after buying your dress