You Can Get Married in Yosemite National Park's New Resort
Spend your wedding day among the trees at Rush Creek Lodge in Yosemite National Park.
by Alexis Jones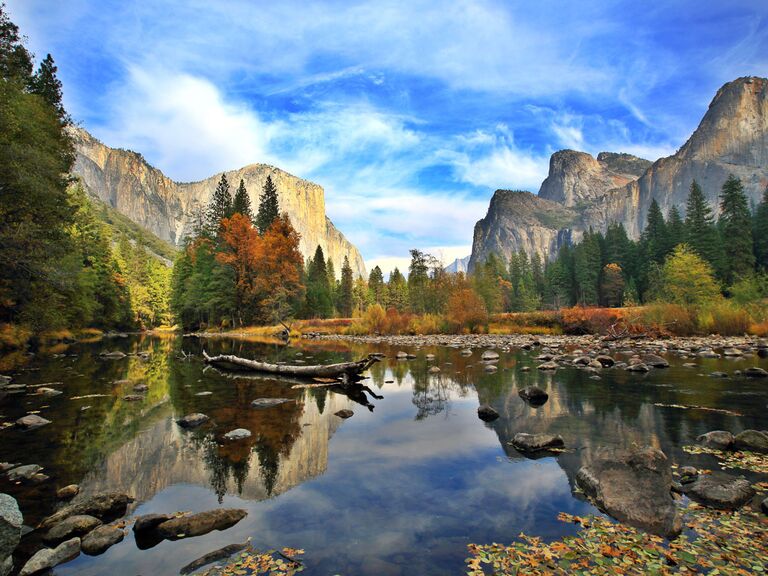 Imagine saying your vows surrounded by gorgeous ponderosa pines or overlooking a forest full of black oaks. Rush Creek Lodge, a new resort in Yosemite National Park in California, allows nature-loving couples to do just that.
The Rush Creek Lodge is the first new full-service resort to exist in Yosemite in more than 25 years, with the summertime grand opening coinciding with the centennial celebration of the National Park Service, and marking the 126th anniversary of the park.
"We're thrilled to welcome visitors to experience Rush Creek Lodge, and we're honored to have the opportunity to build a resort worthy of this incredible National Park," says Lee Zimmerman, a Rush Creek Lodge owner.
The lodge offers several wedding packages and services up to 250 party guests. A typical package would include personal consultation, service staff throughout the wedding and, of course, exclusive access to the facilities and an inside scoop of Yosemite National Park (and much more).
The lodge is also great for other prewedding events, such as the engagement and bachelor or bachelorette parties. You and your bridesmaids can take a personal tour of Yosemite, hike Carlon Falls, or go white-water rafting on Merced River. The groom and his guys can go on a sunrise tour or try their hand at fly-fishing. After spending the day with nature, Rush Creek Lodge is more than prepared to feed its guests. The Lodge houses three eateries: a restaurant, tavern and pool bar.