Meet the Couple That Photobomed This Viral Sunset Photo
As if this isn't one of the most beautiful, totally on-accident photos you've ever seen.
by Andrea Fowler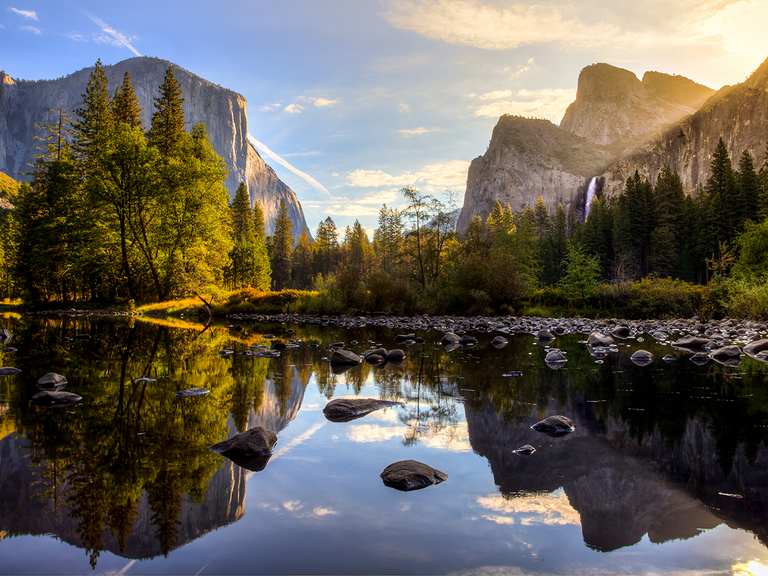 Second shooters are great, but this case of an accidental third shooter may start a trend of photographer trios. Mike Karas, a photographer who was on a mission to capture a beautiful sunset at Yosemite National Park, was doing just that when a bride and groom walked into his frame.
Karas reached out to news outlets to get the word out that he was looking for the couple. After all, wouldn't you want that photo if you were the bride and groom? Support poured in—strangers from all over the world were rooting for the photographer to connect with the newlyweds. And he did! Karas commented on the photo after getting in touch with the couple. "Seriously thanks to everyone with kind words on here. But the best thanks I could receive was from the bride herself. I would try to reply to everyone individually but....I have a day job. But again thanks everyone and I'm stoked that there was a happy ending to this!"
Turns out, the couple was Catherine Mack and Rick Donald. They were out and about posing for photos at Yosemite Park with their wedding photographers, Taylor McCutchan and Derek Copenhaver. Catherine posted Karas's photo to her own Instagram account after e-meeting him, thanking the accidental third shooter and thanking her original photographers for helping orchestrate the whole setup.