You Won't Be Able to Stop Watching This Epic Mother-Son Wedding Dance
by Ivy Jacobson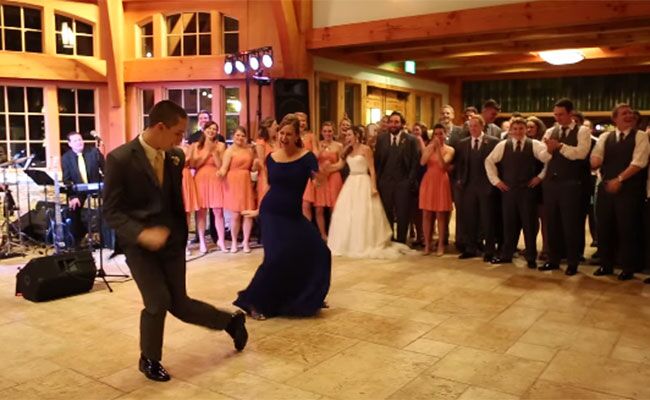 This video will make your Wednesday complete, we promise. A mother and son shook up the world of mother-son wedding dances as we know them, since they performed a drop-the-mic-worthy choreographed dance — after learning their parts separately and dancing them for the first time together at the reception!
Their dance medley included clips from Michael Jackson's "Thriller", The Sugarhill Gang's "Apache (Jump On It)", Soulja Boy's "Crank That" and 'N Sync's "Bye Bye Bye" — bonus points for doing the appropriate "Bye Bye Bye" hand waves.
We also love that even the bride didn't know about the dance, making the whole thing even cuter. Rock stars all around.
Watch the video here:
Want more? Of course you do!
> Is Kim Kardashian and Kanye West's wedding invitation fake?
> Unexpected first dance songs
> A Cascade Hills Country Club wedding in Grand Rapids, Michigan