This Is What A Handmade Wedding Should Look Like
by Libby MacCarthy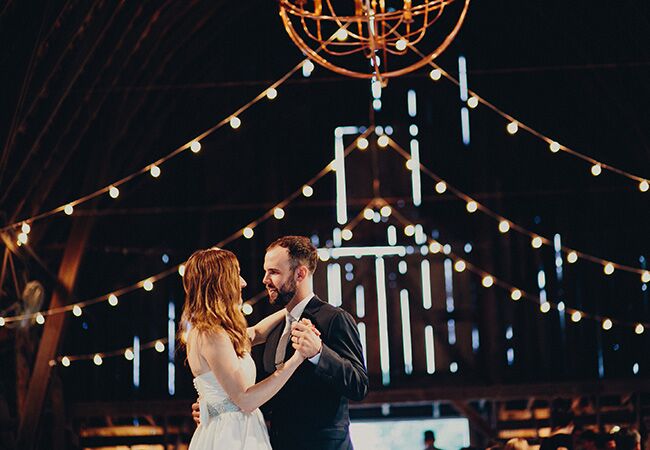 Jenna and Bill's spring wedding in Nebraska City was truly a labor of love. Almost every amazing detail was handcrafted by their incredibly talented families and friends. Jenna's gown was made by her mother, complete with pockets and a bead embellished sash. Jenna's brother made the couple's cake topper and her father crafted an elaborate copper chandelier that gave the rustic barn at the Arbor Day Farm an undeniable ambiance. If that wasn't impressive enough, all of the invitations, programs and menus were designed by the couple's friends Cody James Peterson and Ellen Wilde.
Shamrock & Thistle's textured floral arrangements provided a fresh pop of color to the simple decor, while vintage props and details like heart shaped bunting added a charming appeal. Candace Kalasky, the founder of Lovestru.ck Weddings & Events, helped pull it all together for one unforgettable event.
The Mullers captured every stunning detail here and below.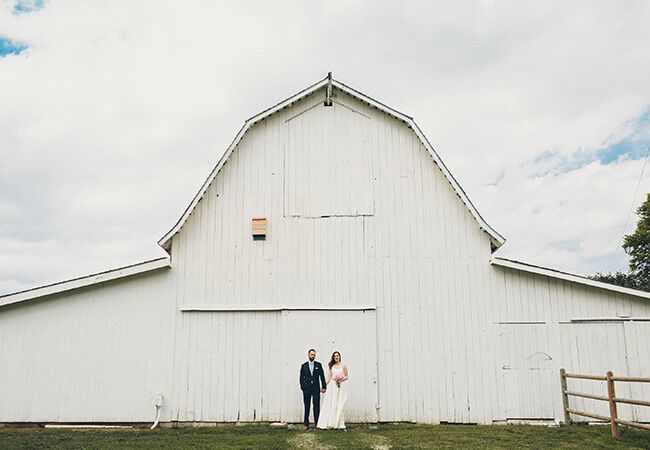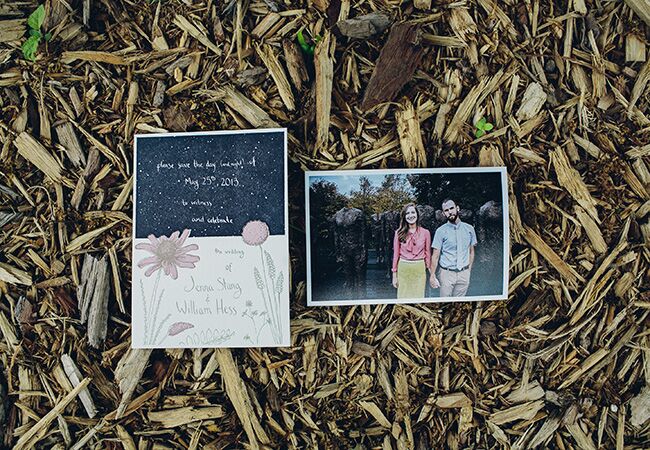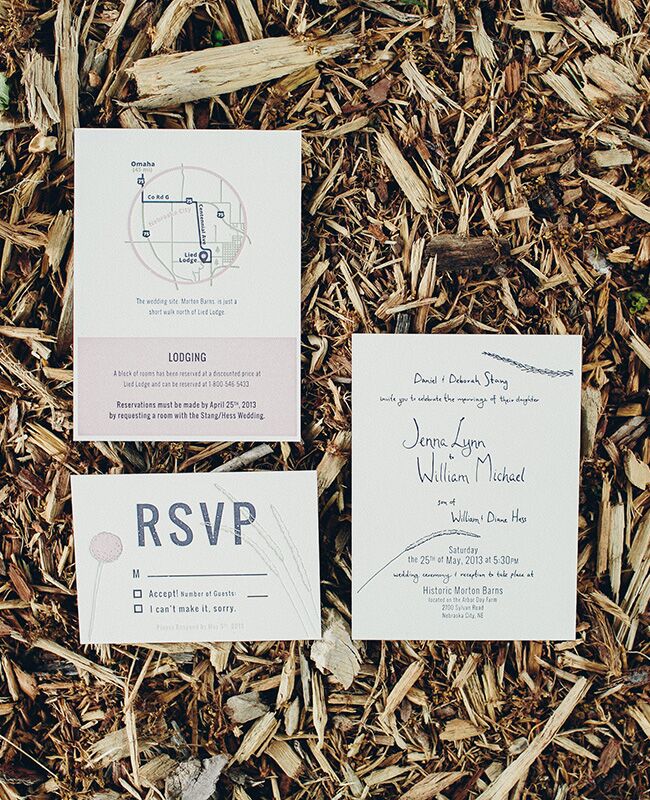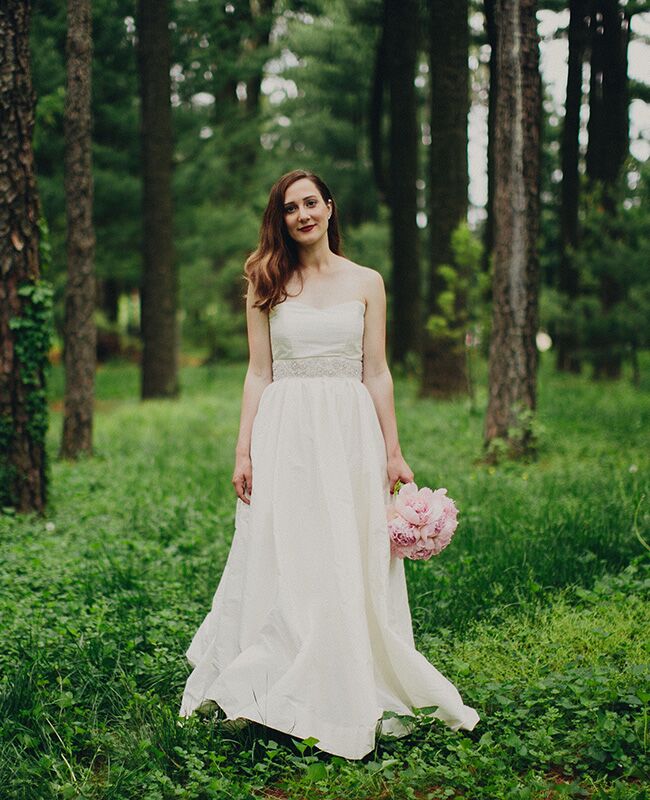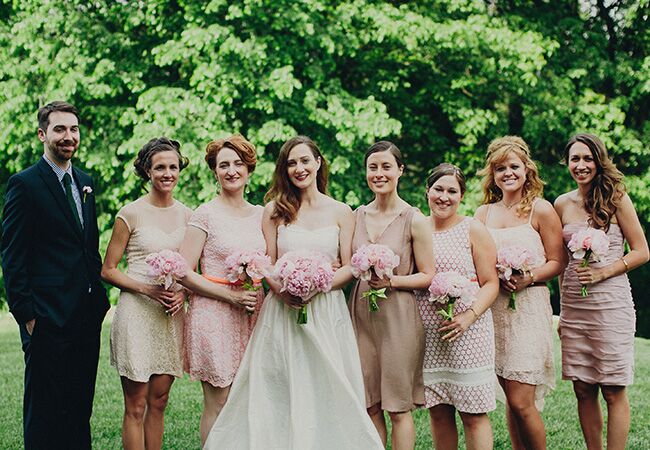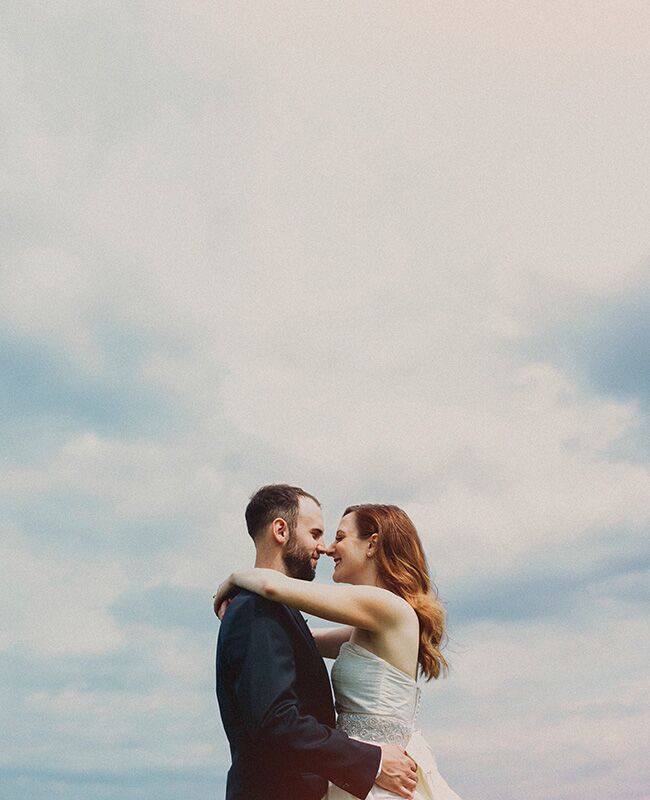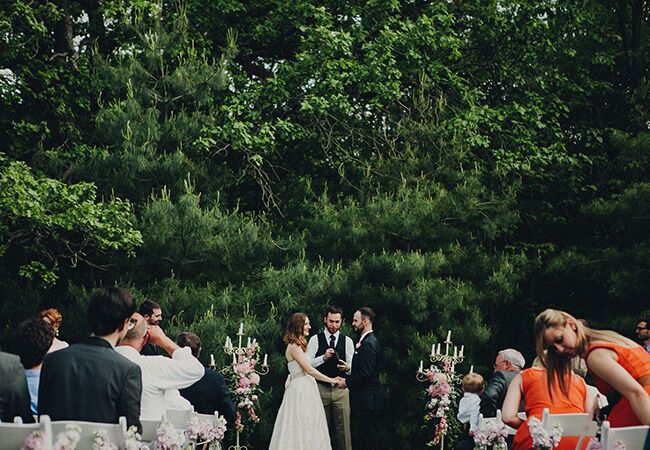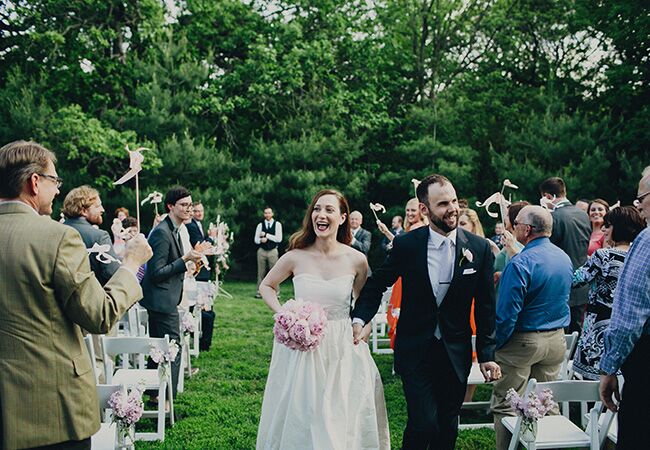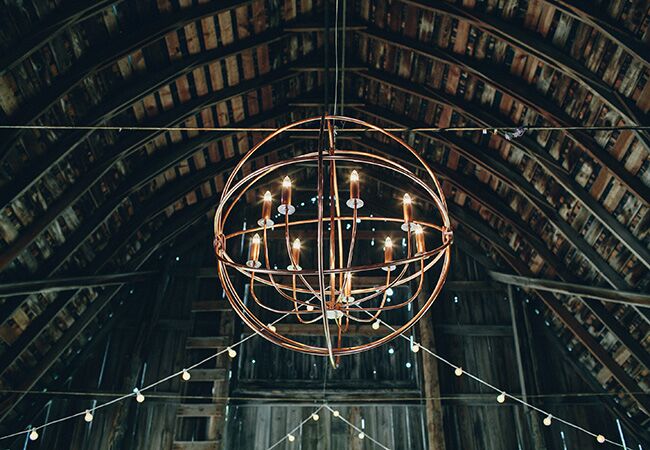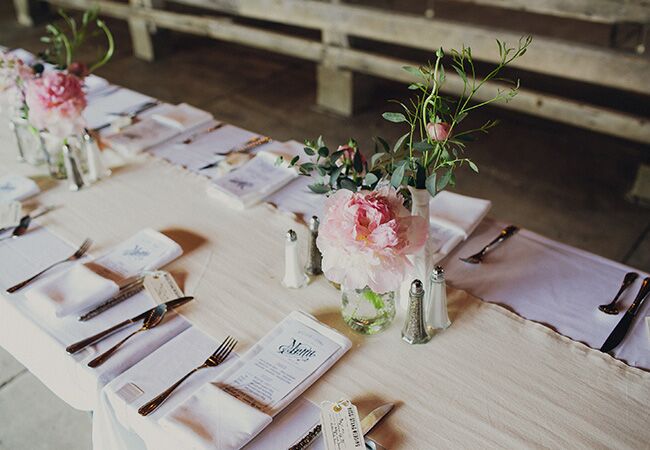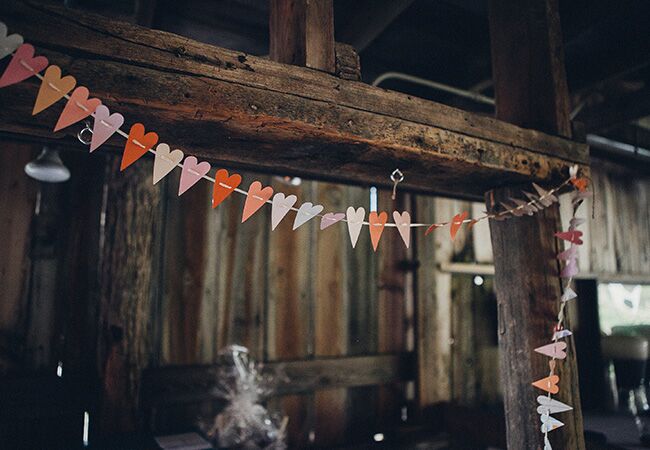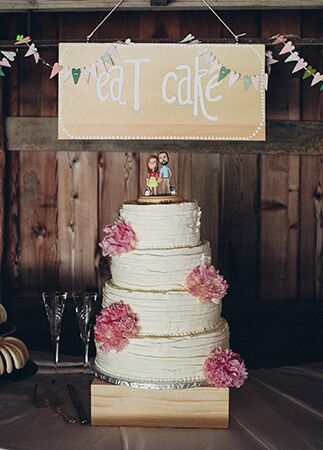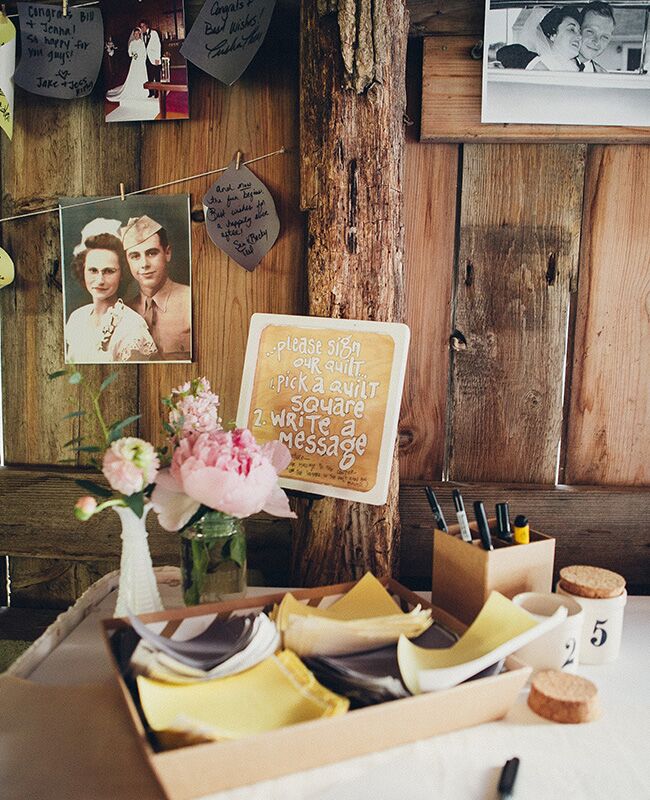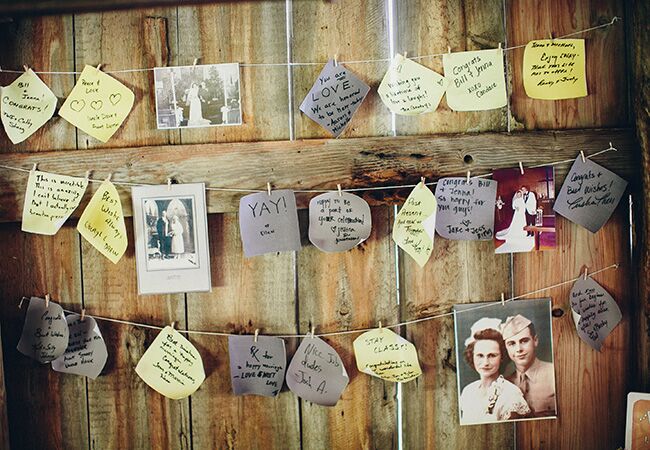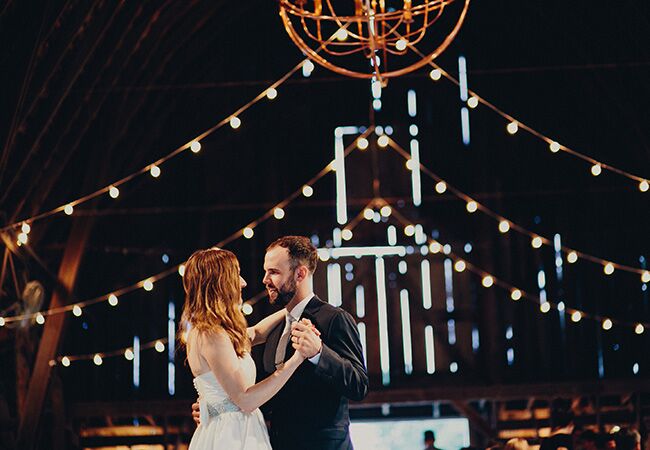 From the album: A Rustic Barn Wedding at Arbor Day Farm in Nebraska City, NE
Want more? Of course you do!
> 9 Ways to Light Your Reception
> DIY Wedding Ideas: The Dos and Don'ts of Do-It-Yourself