You'll Love Every Detail of This Gorgeous Summer Wedding in the Hamptons
by Libby MacCarthy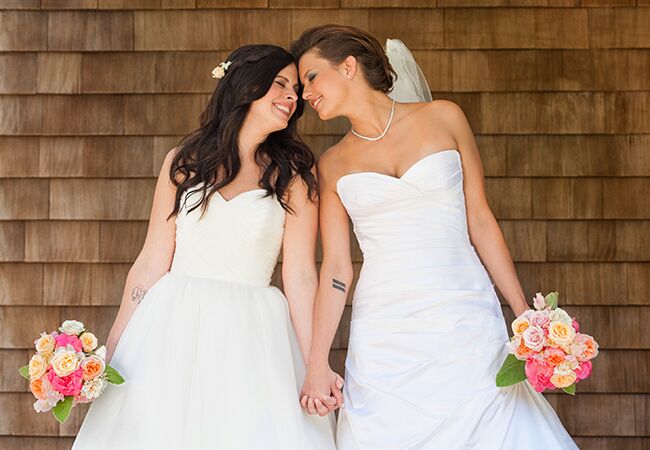 Lexi Ritsch and Kim Stolz met at a local dive bar in the Hamptons, so when it came time to plan their wedding, they knew it was the perfect place to tie the knot. "Kim always dreamed of marrying at her parents home in Bridgehampton. For me, it was where we met, so it made so much sense — plus the property is gorgeous." says Lexi.
A long engagement was also a given — the couple stayed in that "magical stage" for 16 months – giving them plenty of time to design their gorgeous, summery wedding. Lexi, a wedding designer/planner at Lexi Stolz Design, decided to take her own advice and hire a planner, Duke and Van Deusen, to help with the finer details. "Was I the most qualified bride to plan my own wedding and micro manage it? Sure. But do I think it is a good idea for anyone to plan their own wedding? No. Hiring a planner allowed me to enjoy the process as a bride," says Lexi. But, thanks to her expertise and inspiration from Kim, the couple pulled off a beautiful event with carefully curated details like a shabby-chic sign-in table from PropNSpoon, a vintage mailbox and gold-rimmed china Classic Party Rentals.
"We wanted our wedding to reflect both of our styles as well as our location. It was classic-meets-bohemian-meets-the-Hamptons," says Lexi. They brought their vision to life with a sophisticated vintage lounge, long farm tables, a unique sailcloth tent from Sperry Tent Hamptons and lush blooms by Sag Harbor Florist plus fun touches like vintage postcards in place of a guestbook and hot doughnut favors.
Fred Marcus Photographers captured the whole day below and here. You can catch up with more same-sex weddings in the new edition of Gay Weddings from The Knot, for more inspiration!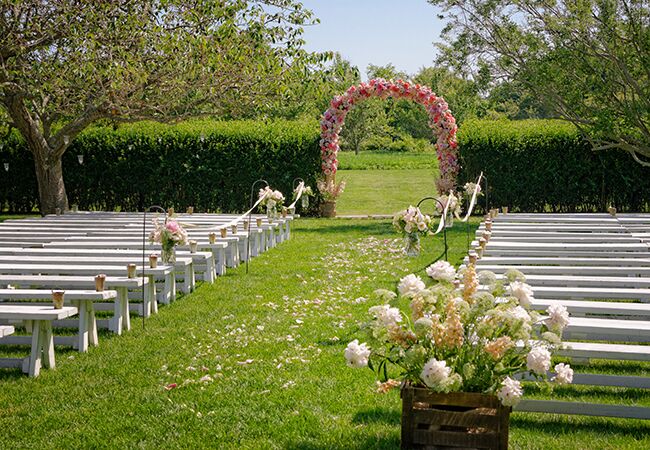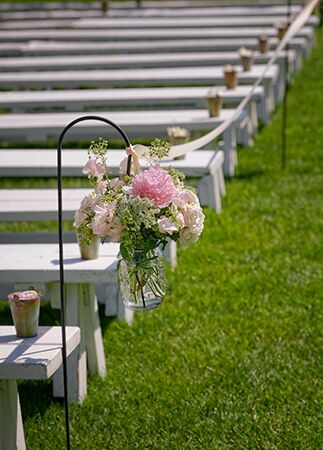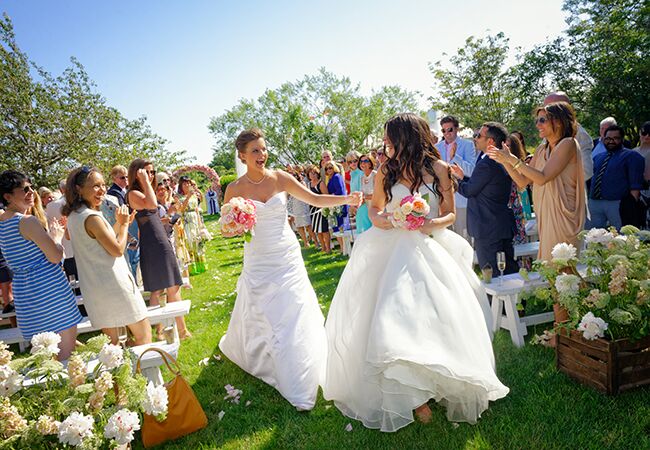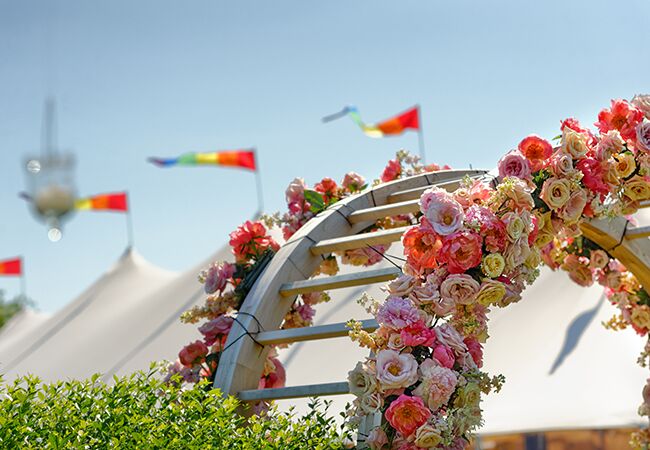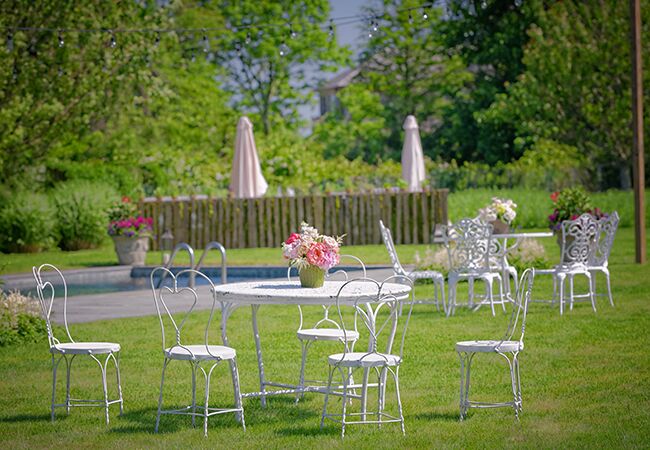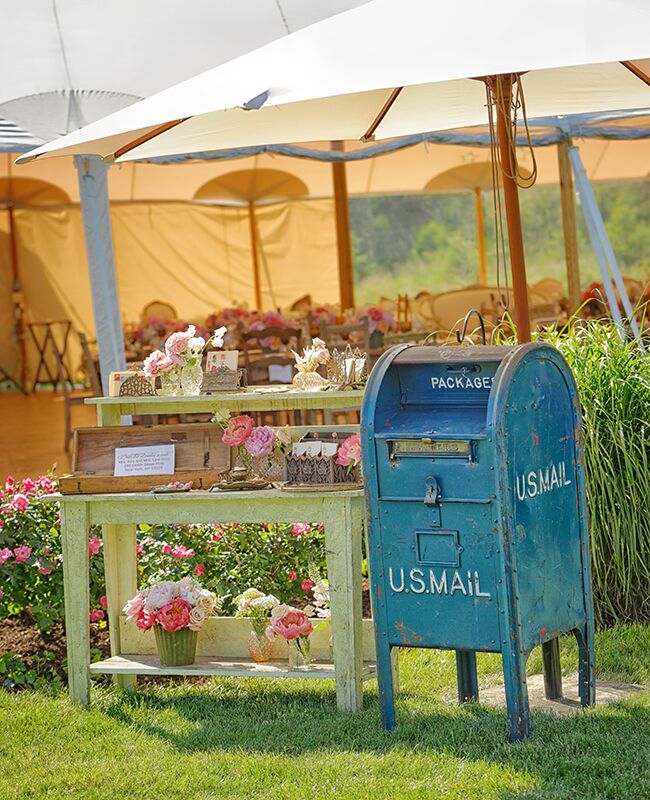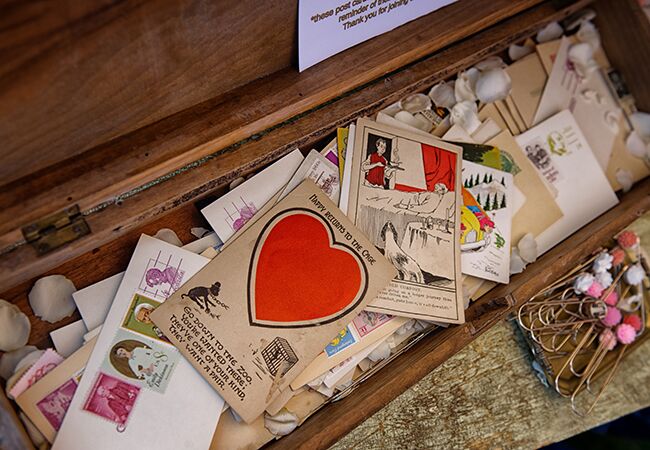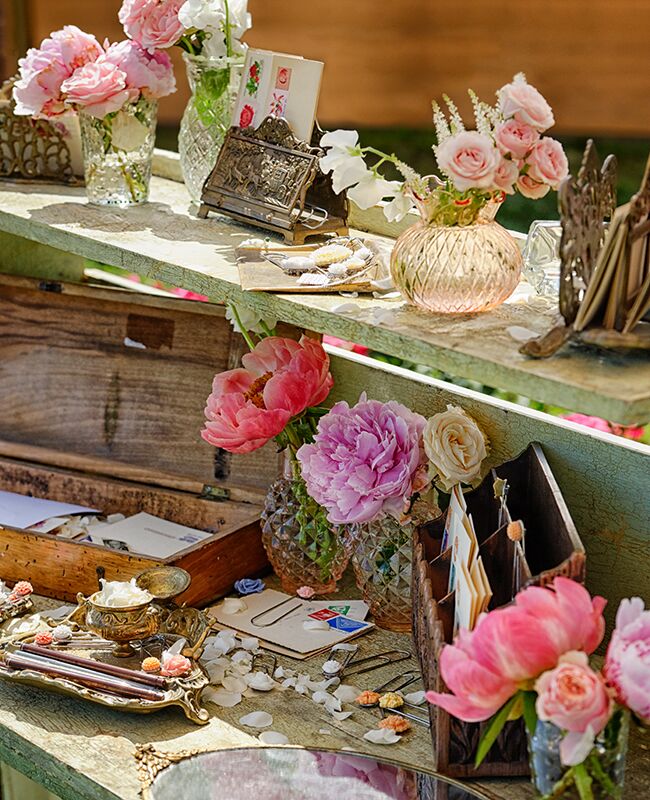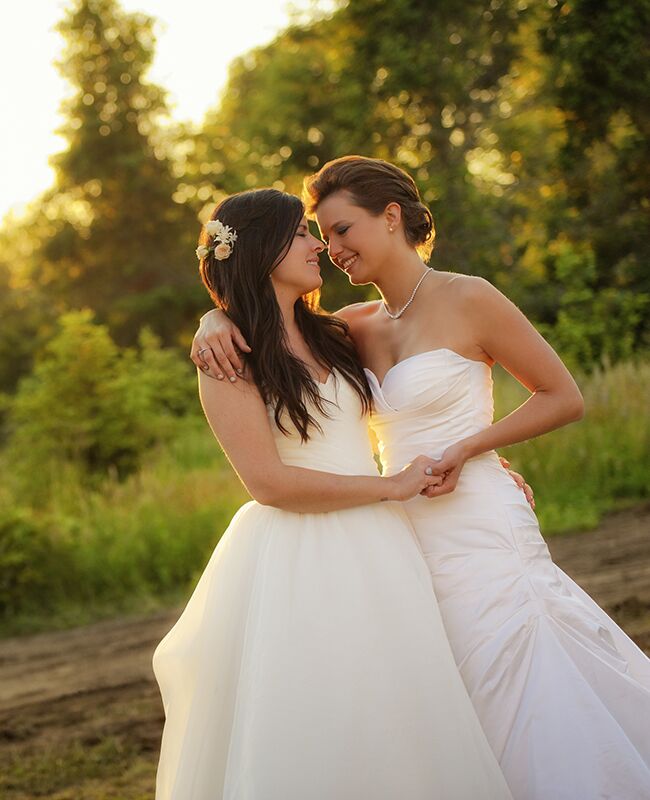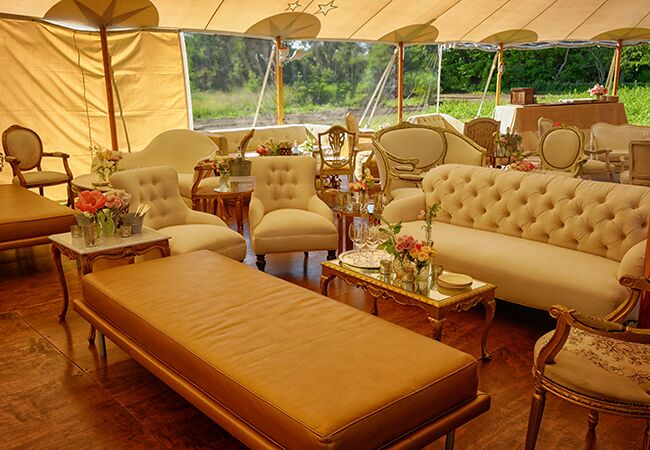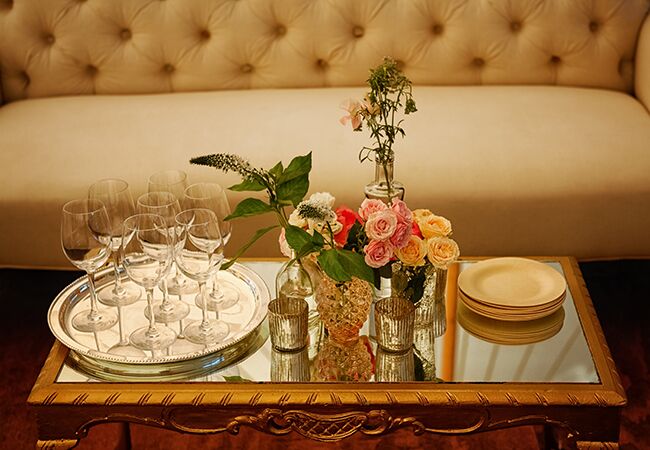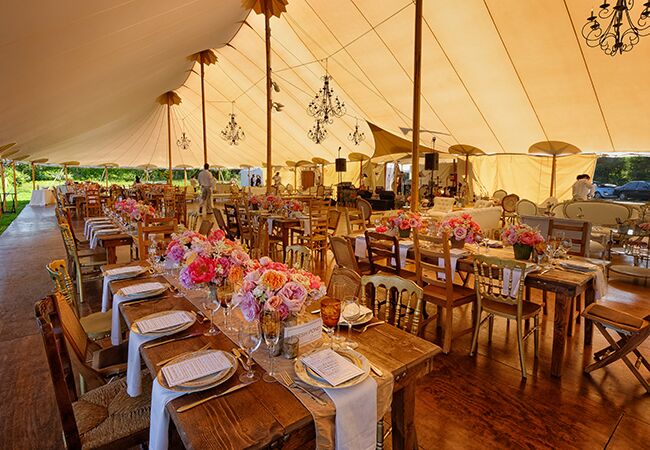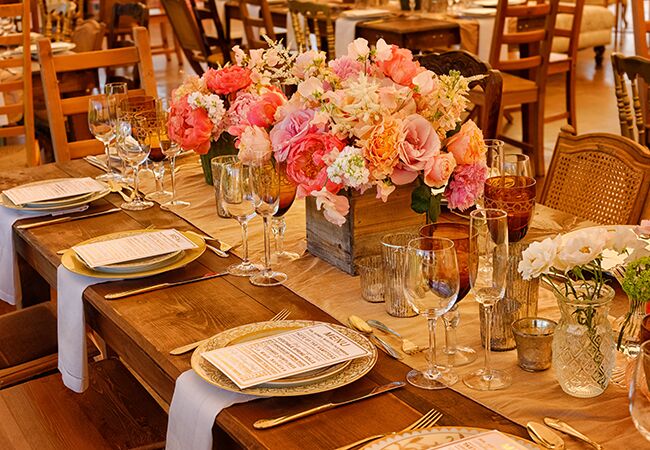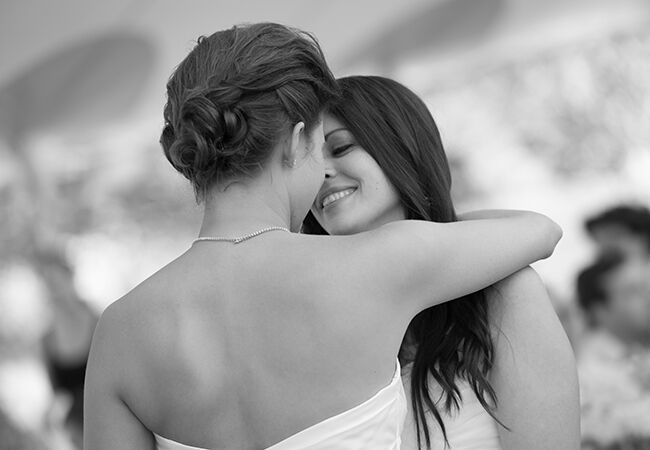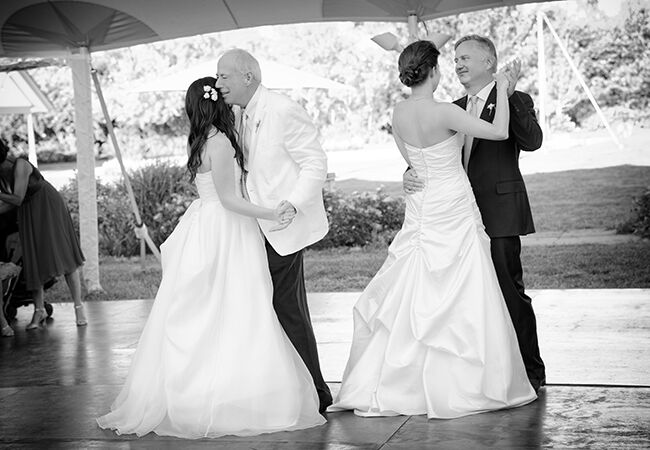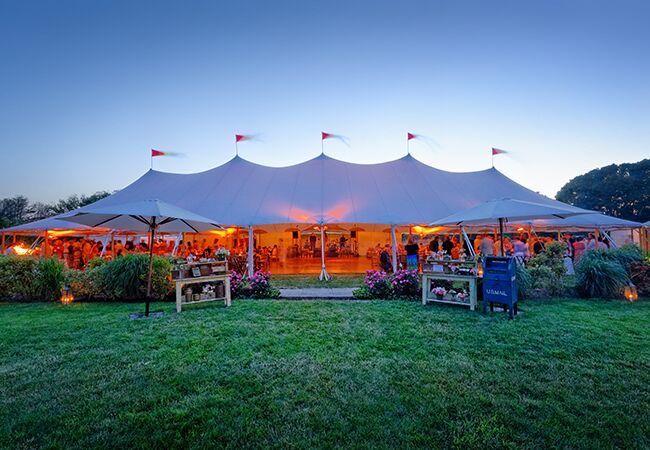 From the album: An At-Home Wedding in Bridgehampton, New York
Want more? Of course you do!
> 5 Fashion Alternatives to the Traditional Tux and Dress