You'll Never Guess Where the Latest Vegas Wedding Venue is Opening…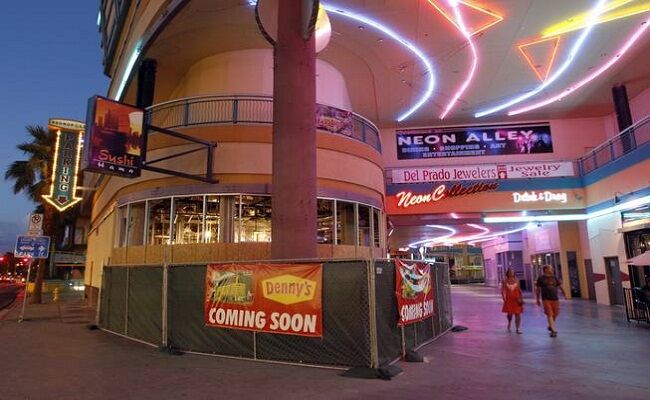 Ever wished you could have a wedding cake made of pancakes? Denny's is opening a flagship location in downtown Vegas' "Neonopolis" later this year and will serve wedding vows with your side of eggs. The diner chain will one-up the competition by including a wedding chapel right inside the restaurant! Now, Denny's will make your heart stop for reasons other than clogged arteries. The famous Vegas "strip" is already home to two Denny's, but this will be the first to offer a wedding chapel.
Denny's is famous for its 24/7 breakfast and "Grand Slam" platters. The new Denny's will fit right into the Vegas lifestyle of all night (and day!) parties and one-stop-shop wedding chapels. There's no news on whether an Elvis impersonator will be the officiant. Denny's Chief Marketing Officer Frances Allen says, "the diner is the original social network," so maybe in a few years we'll see weddings officiated through Google+ Hangouts too. A wedding chapel inside a diner is certainly one of the first of it's kind, and only time will tell if it's a hit. If this trend does take off perhaps the diner will have to consider adopting a new motto: "What Happens at Denny's, Stays at Denny's."