Home

106.1 Kiss-FM DJ Michael Blake presents Pro DJ Wedding
About this Vendor
Would you like to have the best reception ever?
Michael has been doing weddings for over 20 years. If you are looking for a DJ who can energize your guests and have them talking for months about how much fun they had at your reception, and doing it within your style and vision, you have found the right fit.
Details
Disco, Hip-Hop, Jazz, Pop, R&B
MC Services, Recorded Music, Sound Equipment
Contact Info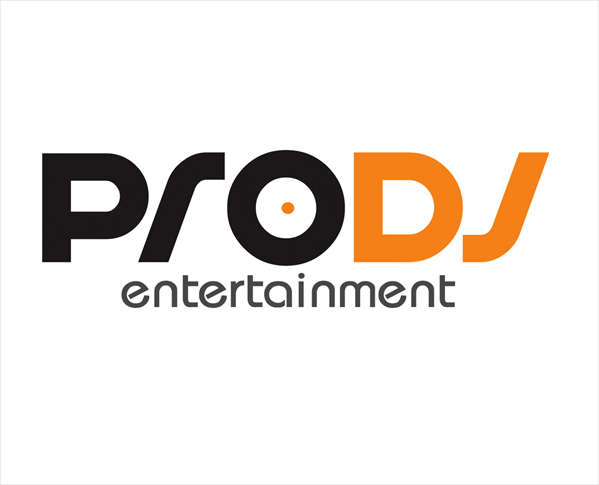 Frisco, TX
Dallas/ Ft Worth Area
OUT OF THIS WORLD
Reviewed on

6/27/2014
Jennifer E
OH MY GOODNESS!!!!!! In my opinion there is no other DJ worthy of handling weddings the way Michael Blake does! I tell everyone they are wasting their time interviewing other DJ's. Upon planning for our wedding, we met with multiple vendors about many different services, however, we only met with one DJ! Michael Blake was the first DJ we met with and just by talking to him and hearing his ideas, my husband and I knew he had everything to completely satisfy our dream reception! Included in his price, he offered a full on production with video screens, props, a photo booth, up lighting for the room, stage lights, our initials lit on the dance floor and most importantly high energy and full responsibility. Upon seconds of our reception starting, he had all 300 guests on their feet and the energy was through the roof! His unique way of introducing the bridal party, had all 300 guests fighting for a spot around the dance floor or standing in chairs to see what was taking place! Not one hand was left unclapping nor a hoop or holler unheard! By the time we (the bride and groom) were introduced, people were dancing in the aisles! All night long we heard over and over and over how our reception was the best one they had ever been to! Not only did Michael bring high energy, unique ideas and a personal touch, he also brought with him full responsibility of running the entire event! As the bride, this was a relief for me! When we met with him prior to the wedding, he told us he could be as visible as we wanted or as invisible as we wanted! I opted for the most visibility as possible and he delivered flawlessly. Our event planner of the establishment noticed that he had taken the reigns on the event and she snuck out early! I had not fear because I knew we were in good hands with Michael! Our dance floor was packed from the beginning to the end of the night! We had the majority of our guests still boogying and not wanting to leave when our exit was upon us! To this day, we still have friends and family members telling us that our reception was the event of the YEAR (thanks to Michael Blake)! I will tell anyone until I am blue in the face that they are wasting their time interviewing other DJ's! In my opinion...there is only one that will go ABOVE AND BEYOND the call of duty and make your event spectacular! If ever there is another time that I will need a DJ, I will call on Michael Blake and even change my event date if he is not available! Can't sing his praises enough! Book him NOW!!! Jennifer and Jared Edmonds
---
This guy knows what he's doing!
Reviewed on

10/31/2014
Clara C
Finding the perfect DJ was really important to me as I began the wedding planning process. I wanted my guests to have a fun time and amazing experience. The first time we met with DJ Michael Blake, I knew he was the perfect fit! He listened to what we were looking for while providing very insightful suggestions. The wedding was a blast! Our dance floor was constantly packed, and I still receive compliments on the music and fun activities he directed. From a Type A, music loving, dance-all-night, kind of bride, I highly suggest him for your wedding!
---
Greatest Reception Ever
Reviewed on

7/29/2015
Jacob S
Talking to our guests the morning after the reception many of them mentioned that this was the best wedding receptions they had ever attended. This can be attributed to the DJ. He did an amazing job all night and definitely kept the guests engaged and on the dance floor. Our reception used multiple ballrooms and had a happy hour in the lobby. Michael met all of our expectations. He had enough equipment to provide sound for all of the rooms. We also asked him to provide up-lighting in the ballroom where the dancing was to take place. Michael went to the hotel a few days before the event and planned out how the lighting would look best for Saturday. Michael also brought many creative ideas to the table that our guests loved. I would suggest embracing his creativity because he knows what he is talking about and knows how to engage the guests and throw an outstanding party. I truly can not say enough good things about the service he provided. Truly one of the greatest and most memorable parts of our day was the dinner and dancing with all our friends and Michael made sure that these events did not disappoint.
---
The best DJ hands down
Reviewed on

7/22/2015
Jordan L
Michael was very helpful and wonderful with the DJ service. We had a song change at 2am the day before our reception and Michael was ready to go with the new song lineup. He made it very easy to choose music and has a huge collection to choose from. I would recommend Michael to anyone looking for a DJ, because he is that good. For what he offers, his price is below what other DJS would charge. I give Michael a 5-star rating, only because they don't have 10, he's just that good. My wife, Amanda, and I are so happy that we chose Michael as our DJ, that we would use him for all our upcoming birthdays and parties. He is by far the best DJ I have every used.
---
Music Is Essential!
Reviewed on

6/15/2015
hope d
My wife and I believe that music is essential for a fun and energetic reception. Michael Blake definitely knew how to keep our friends and family moving around on the dance floor and having a great time. Beyond music, he was very open to our ideas and suggestions as well as providing several of his own engaging ideas for our guests to experience. Overall it was a great part of our perfect day.
---
Highly recommended!
Reviewed on

3/29/2015
Zahira C
Michael Blake was wonderful! He took such great care of us that we didn't even have to worry about the entertainment!
---
Thoughtful Planning- Flawless Execution
Reviewed on

10/31/2014
DJ Michael Blake was so thoughtful as my wife and I planned our wedding. He helped us to think through all the moments of our wedding that would make the event truly special for us and unforgettable for our guests. The day of our wedding, Michael was the epitome of professionalism. He also kept the party going. We had people from every generation and every table out on the dance floor! I highly recommend him as a DJ for your wedding!
---
Amazing August 2014 wedding
Reviewed on

10/30/2014
Jordan G
We expected DJ Michael Blake to be able to play the music we liked, which he did well. Where he was extremely impressive was in his ability to design a beautiful dance floor lighting scheme. He looked at our venue and knew immediately what type of piping, drape, and lighting would be required to make our reception look amazing. We had told him that dancing was the most important element of our reception. He was able to work with our wedding planner and our venue to make the dance floor at our venue look like a night club, which was nothing like what it had looked like before. We still have guests saying our wedding was the best they've ever attended! Thank you DJ Michael Blake!
---
AWESOME DJ!!!
Reviewed on

10/30/2014
I had the pleasure of working with Michael Blake a few weeks ago for a dear friends wedding. He was the DJ for my wedding a few years ago, my brothers wedding in another state, and numerous friends have used him as well. He is, and always will be, my first referral to any bride in search of a fun, outgoing DJ. Michael does a great job of getting everyone on the dance floor, whether you are 5 or 95, he knows what he is doing. He does a great job of keeping it classy for dinner and getting the party going afterwards. If you want a DJ that will keep your guests entertained and at your event until the end, Michael Blake is the best guy for the job!
---
Awesome!
Reviewed on

10/28/2014
Nicole W
Michael was awesome! Meeting with him was a breeze, and he had plenty of helpful tips and suggestions for songs and the "flow" of the reception. Wedding day went so smooth and seamless! All the guests enjoyed the music and danced. I highly recommend working with Michael, he is able to keep your guests involved and entertained!
---
Pro DJ Knows how to party
Reviewed on

10/23/2014
Amanda S
Michael Blake (Pro DJ) was an awesome wedding DJ. I have never had to book or work with a DJ before so I have nothing to compare to as far as that, but I was very pleased with all of our interactions. I have been to numerous wedding and events and I would have to say that Michael Blake was above the rest. He did great lighting, handed out props, and kept people on the dance floor which is what I told him I wanted. After my wedding I got a lot of positive feedback from guests about the fun they had dancing. Micheal Blake worked with my fiancé and me to give us the wedding reception we wanted. I have recommended him to friends and will continue to recomened him to anyone that asks.
---
Can't go wrong!
Reviewed on

10/21/2014
Kimberly K
Michael did an amazing job as the DJ for my aunt's wedding! There was never a moment when the masses weren't entertained. He has an amazing ability to read crowds and that skill sets him apart from other wedding DJs. My fiancé and I were so impressed that as soon as we got engaged, Michael was the first vendor we booked for our wedding in August of next year! Can't wait!
---
Best Night of our lives
Reviewed on

10/21/2014
We used Michael as our DJ at our wedding we were so impressed with his attention to detail, knowledge of music, and dedication to making it the best evening for our guests possible. His coordination of our wedding ceremony music and coordination of our wedding reception was amazing. He kept our guest on their feet dancing to every song. If you want your wedding to be an amazing night to remember then I suggest you too hire Micheal and his team as your DJ entertainment.
---
DJ Mediocre & Photobooth was Sad and Big Disappointment
Reviewed on

6/03/2014
Ngoc N
My husband and I decided to book Michael Blake from witnessing his performance at a friend's wedding.. With that said we were more than happy to book him for own wedding. When it came to our initial meeting he had mentioned he may be booked that particular weekend and would make sure we were in good hands with his company. With the confidence and reassurance he gave us we were at ease in our decision. When it came to the time the meet our new DJ, he was more than helpful with our time line and planning our memorial wedding reception. But when the time came he did not play our requested song choices we had emailed and uploaded on his website. In the end the DJ was extremely nice, through in some fog and a game, which we appreciated. But overall our DJ experience ok.and mediocre. The TRUE Disappointment and let down was his photobooth he raved about. We were promised a 10x10 booth that would hold 6-8 people comfortably, and would allow guest to booth sit and stand and high quality imaging.. and we did not get any of the above. Instead 2 nights before we're were told they were going to use a inflatable "dome" and that it would be GREAT. But what we really got was a SMALL, DARK, HOT cave that barely held 3 people. The camera kept getting out of focus, was positioned too high it cut off the kids faces and left a big black background for the adults. Our decision in using them for the photobooth as well was due to the reassurance that Michael Blake would have the best equipment and already had an excellent reputation... Sad to say we should have booked what we knew and had seen at prior events and weddings. Prodjwedding was more expensive and a major let down. We had tried to contact them addressing these issues and still have not heard back. Our experience with the photobooth was horrible.
---
Pulley Wedding
Reviewed on

3/20/2014
Michael, My wife and I wanted to thank you and your team for making our daughters wedding a wonderful and engaging event for everyone. The new lighting really added an extra ambiance, and the photo booth was a big hit with those attending. We have had over 100 texts and email on just how special everything was and how much fun you and your team added to the whole event. The Newly Wed game was great and the comments from each table your guys directed was special for all of us. The music was PERFECT, it was engaging and we had everyone (of all ages) on the dance floor dancing and having a great time. We thank you so very much for helping us make this very special occasion an exceptional event that will be remembered by many for years to come. In closing we would gladly recommend Michael Blake and his team to MC your wedding or event. I know we will use him again if ever we have the opportunity. Michael thank you again for everything and a special thanks for the perfect way you handled the pictures (for everyone) so that I could have that special moment in time for the father and daughter dance, it was one I will cherish forever.
---
MORE MEMORABLE THAN IMAGINED!!!
Reviewed on

3/09/2014
We truly enjoyed Michael being our DJ for one of the most important days of our lives! He knew exactly what to play and when to play it. I've heard nothing but good feedback on how entertaining our wedding was and I know a great deal of that is because of Michael. Jason and I like to have fun & our an outgoing couple and I felt he helped us display that through our wedding. I have nothing but good things to say! Thanks to Michael and Pro DJ for making our day more memorable then imagined.
---
Wonderful Wedding
Reviewed on

3/03/2014
We couldn't have had the successful wedding we had without Michael Blake. I really enjoyed him insisting we meet face to face to find out all about us to better tailor the night's music. He has so many ideas to make your guests feel comfortable and happy having fun. He planned activities and a slide show that had everyone there laughing out of their seats. We loved it! I felt in the short time he knew us, he had already gotten a feel for us as a couple. We played a newlywed game and he also created "our love story" by just listening to how we met. He read it aloud and our guests had a great time. What I appreciated the most was his thought out plan for the evening. Everything was in an order that made the best sense for our time frame and he understood what it would take to keep people there celebrating with us instead of dragging things out in a way that made them leave early. In addition, as with many weddings, not everything goes perfectly (i.e. bride running late and horse and carriage not ready). I really appreciated his flexibility in the changes made throughout the program. He kept everyone comfortable and happy. I definitely would recommend him as my experience with him did not produce any regrets. My husband also had the time of his life.
---
Michael Blake is INCREDIBLE
Reviewed on

3/03/2014
Ashley C
We hired Mr. Blake with Pro DJ Entertainment to perform at our daughters wedding on March 01, 2014. He was the highlight of their wedding. He and his group were outstanding. He kept the flow of the wedding going non-stop! We had professional entertainers at the wedding that said he was the best DJ that they had ever seen. He had ideas that we would have never thought of. The dance floor was full with all ages of our guests all night long. He kept everything up beat from start to finish. Our guests couldn't stop saying how wonderful he was. Our daughters only real request was to have an awesome DJ and photographer and we were lucky enough to have had both! I can't say enough good things about him other than outstanding. He was definitely the icing on the cake! We can't thank him enough for making our daughter and new son-in-laws wedding an incredible party that will be talked about for months!
---
Best DJ-Kept the party going!
Reviewed on

3/02/2014
I got married on Thanksgiving Day-it's amazing we even GOT a DJ! Michael was so kind to take the time to accept this job-we live out of state and Thanksgiving was our ONLY chance at having our whole family there. The music was great and Michael took all the requests my musically all over the place family gave him! Oldies hits, nostalgia hits, 80's for me up through today's hits for my younger cousins. We danced and had a great time. The lighting and video screen was great too. This guy is a one in a million PRO! THANK YOU!
---
Hatch wedding Mira Vista Country Club Ft Worth, Texas
Reviewed on

3/02/2014
The DJ is actually the core of the wedding reception tempo. He spent time with the bride and groom as well as our family prior to the event to coordinate a timeline and all songs to be played. He did an excellent job in maintaining audience participation. We had several professional entertainers in the audience and they all commented on what a great job the DJ did with the wedding. We highly recommend DJ Michael Blake for any important event!
---
Party of the Year
Reviewed on

1/09/2014
When the Lebanese side of my family is still talking about how much fun they had at the reception....you KNOW it was lights out! You see, they are all doctors and lawyers and have hosted million dollar weddings. The best of the best of everything is poured into these weddings. From trees being flown in from Italy, the CEO of the Secret Service being a groomsman to the bride and groom leaving in a helicopter. Each and every wedding seemed to grow bigger and better than the one before. Now, I did not have fancy trees or helicopters or CEO's but I did have something they didn't have.....MICHAEL BLAKE!!! From the moment of our first meeting at Starbucks, I knew this was the reception I wanted. He brought mounds of energy, impecable organization and more of a 21st Century vibe (righ up my ally)! The Lebanese side of the family came up to us over and over and over telling us that it was the most fun they had EVER had at a wedding! And yes I was the bride....BUT....it was the most fun I had ever had at a wedding thanks to Michael Blake!!!!!! I can't wait to use him for something else in the near future!
---
Michael Blake knows what he's doing!
Reviewed on

1/09/2014
Amanda S
It's clear that Michael Blake has been in the industry for a long time and knows what works and what doesn't. Without having attended many weddings before my own, his advice and approach was so helpful! Without much guidance, he knew exactly what to play to get our group on the dance floor and keep the energy high. He also offers uplighting packages, which turned out great for us! It was nice not to have to add one more vendor for lighting. Michael Blake + team did it all and they were awesome!
---
One of the best!
Reviewed on

9/18/2013
Andrea K
My husband and I recently got married and had Michael Blake as our DJ. We met with a few DJ's before choosing Michael and we are so happy with our decision. Michael was easy to work with, fast to respond to your questions and good at what he does. Everything we wanted for our wedding was honored. We did not want anything cheesy or have someone who "took over the show" or someone really boring. Michael was nothing of that; he was able to get people on the dance floor who normally would not, played most of all the songs I asked for and really interacted with our guests. He has awesome ideas to get the party started and to really make it a fun atmosphere which is what we wanted. I highly recommend Michael Blake, every guest had an awesome time, it was never dull or boring and the music was exactly what I wanted! Thank you Michael for your service, we truly along with all of our guests had a blast! Andrea & Nick
---
BEST DJ!
Reviewed on

9/03/2013
Lisa R
Michael Blake is awesome. My husband and I knew pretty quickly we wanted to use him. I do feel he's a bit pricey, but you get what you pay for. We danced almost the entire reception and the dance floor stayed full. Michael is nice to work with and reliable. He also did some uplighting for us and it looked great. Most fun I've ever had at a reception and some of our guests have told us the same!
---
AWESOME!!
Reviewed on

7/25/2013
Amanda G
I have worked with Michael Blake in the past and decided to hire him for my wedding. As usual, he did an awesome job! From start to finish he knew how to keep the crowd engaged and on their feet! Michael even brought some plastic fidoras and sun glasses to break out later in the evening that were a huge hit. It's amazing how a few props can really kick the party into gear. All-in-all, a DJ's job is to create the energy that makes people want to be at an event and ensures everyone has a great time. Michael is certainly a master of his craft and I would recommend him to anyone looking for a DJ for any occasion! In fact, I already have. Great job, and thanks again!! :)
---
Send Message