Home

20th Century Theater
About this Vendor
20th Century Theater
Why have your reception at a stuffy hall that limits your time and has many extra charges? Use our Executive VIP room. It features its own bar, pool table, jukebox and various forms of entertainment. Come to the 20th Century Theater. The theater was built in 1941 in the Neoclassic Moderne (Art Mo
Amenities + Details
Amenities
Handicap Accessible

Liability Insurance

Indoor

Reception Area
For more details about amenities, please message the Venue.
Bar + Drinks, Food + Catering, Rentals + Equipment
Contact Info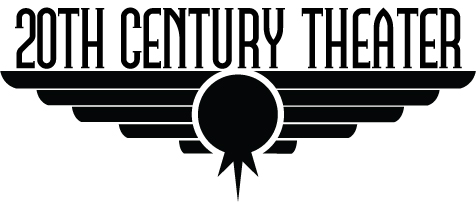 3021 Madison Road, Cincinnati, OH
Best Day of My Life!
Reviewed on

11/20/2014
Sarah B
The owner and staff at the 20th Century are fantastic, and they make everything so easy. They can really be a one stop shop if you are an easily-overwhelmed bride like I was. Everything from the food to the music to the photography can be done by the 20th Century staff. We brought in our own photographer, florist, wedding planner, limo company, and cake. The food is great, and the salted caramel tarts are to die for! Marc Santangelo is a fabulous DJ, sound and lighting engineer, and MC. They were very generous with their pricing (we had a band do a 1 hour set and were not charged extra since we went with their in-house DJ, there was no cake cutting/plating fee, and vendor meals and kids under 5 were free). We were not even charged extra for a seated dinner instead of a buffet! The fact that there is no time limit is a huge bonus too! My husband and his wedding party got ready there in the afternoon and we partied until 1 AM (I think...)! I can't say enough wonderful things about this classic venue and its talented team. They are no-BS and will get it done to your liking. I had so many compliments on this being the best wedding ever, and I actually believe them. :) Highly, highly recommend! My estimated cost includes: apps, dinner, and open bar for ~140, the salted caramels for ~75, linens and chair covers, videographer, photo booth, DJ, uplighting and lighting package, late night Skyline Bar, valet parking, and champagne toast. I am sure I am forgetting something, but I can't recommend them enough! LOVE THEM! Best wedding ever!
---
amazing
Reviewed on

10/16/2013
Caitlin D
the staff was incredibly helpful. totally catered to all of my wants and needs and then some. prices were extremely reasonable!! i got 1/2 price for doing it on a friday night and free napkins and tablecloths. everyone told me how much fun they had, how good the food was and how unique and beautiful the venue was. it made for awesome pictures as well! they also planned an entire back up plan for me on in case it rained on my wedding day (it was outside) which put my mind at ease (didn't need to use it though). i would highly recommend them!!!
---
The absolute best place to get married!!!
Reviewed on

8/22/2013
Valerie A
I visited multiple wedding venues before selecting the 20th Century Theater! And I have to say that I am so happy I did. They were amazing, they never said no to anything I asked for. This isn't the typical rectangle wedding reception all. This is an old movie theater, and the feel of the place is like going into a jazz club. When you reserve your wedding you don't just get a 4 hour time limit the place is yours for the night. Stay till 11pm or stay till 2am. They don't close till you tell them to. We opted for a 4 hour paid bar and after that it switched over to a cash bar. Their chef was awesome. I had so many compliments on the menu after that the food there was some of the best ever had at a wedding. When we went to the tasting if they didn't have items on their menues that I wanted they had no problem adding them. I wanted homemade mac n cheese as one of my sides because there would be many kids attending and they made the most delicious I have had. I was allowed to do anything I wanted as far as decorating as long as I didn't cause any damage to their property. They have an upstairs VIP suite that the wedding party can get ready in and is available all day prior to your event. And let me tell yu I was able to get some great photos up there with my photographer. The house DJ did a phenominal job. Not only did he do the music for the reception he also did the music for the ceremony as well and offered a text to screen option where your guests can send cute texts and he will display them on a screen during the party. His wife is also a photographer and took a variety of photos during the reception for mae as well. I think this is the perfect venue if you want something a little out of the ordinary. Trust me the money is so worth the experience!
---
loved them!
Reviewed on

9/07/2014
Megan H
I just want to a start by saying look no further. If your looking for a fun filled evening and great service then this is the place to do it. I started dealing with I believe mark the owner who was so helpful and then his daughter Lyndset was great! They all made me feel great about wanting to have a done all I did. And by fat mark s there dj was amazing. I could not have asked for a more knowledgable man. He was, there to help the evening flow. I asked to have the nightmare before christmas played that night and he made it all make sense. He kept it fun. 5 months later we still have family and friends tell us they have never been to a better wedding where they had as much fun! The venue was, perfect made for great pictures and an interesting story for our guests to share! Seriously could not have had our big day go any smoother!
---
Amazing venue!
Reviewed on

6/10/2014
Melissa S
So many good things to say! First the venue, especially Lindsey, was extremely responsive. They worked with our schedule since we were from out of town. They offer packages for a variety of budgets and we loved that it was all invlusive. Their in house dj is amazing! The food was solid and bar service was fantastic. We loved our venue! We got so much for the cost. Our menu was very customized. Fantastic place!
---
Perfect Wedding Venue
Reviewed on

10/21/2013
Rachel B
I cannot say enough good things about the 20th Century Theater. First of all, they are so easy to work with. They are willing to customize anything you want - for example, they helped us specially order certain wine & beer for various members of our family. They really want to help you have the wedding you want. Mark Santangelo helped us with lights and music - he is simply amazing. Even though we didn't hire him as our DJ (we had a computer playlist), he still helped us with the music during the ceremony and reception. The venue itself is obviously beautiful. We had both our ceremony and reception here, and it worked out really well. Plus, we were able to have the venue the whole day - it was really fun to hang out there before the ceremony began. Finally, the food here is excellent, and they give you a lot of options to work with. Overall, I would highly recommend this venue.
---
Incredible service, food, music & value
Reviewed on

8/21/2013
René B
Lindsey and her team at 20th Century were wonderful to work with in planning our event. She was responsive in helpful to lists of questions and accomodated every request with ease. When you book the venue, you have it for the day, so set up began at 10am, the guys were able to get ready there upstairs in the pool table room in the afternoon, and we could stay as late into the night as we wished. The food was fantastic and VERY reasonably priced), which is hard to when serving a buffet to 220 people! The staff even made plates for my husband and I so we could sit down and have guests come say hello instead of going through the line. Mark did a fantastic job with the MC/DJing and our guests raved about how much fun the night was - it was a true dance party! It's also such a unique venue that it was fun to design the decor and you could do a little or a lot and it still looks nice.
---
Perfect Venue for the fun loving couple
Reviewed on

7/09/2013
Leah T
I cannot speak higher of the 20th Century and the staff who works there. Everything was perfect and the staff went to great lengths to make sure that the venue was stunning for us. We were so impressed with the professionalism and flexibility from everyone there. They really treat you like a member of their family and will do anything to make sure your special day is exactly how you wanted it. I am so grateful for them!
---
Overall Extremely Satisfied!!
Reviewed on

1/11/2013
Jennifer W
Everything turned out even better than I could have imagined. The food was ourstanding and they are extremely flexable. Since they didn't have anything booked for the day before our wedding we had the whole day to come in and decorate and do our rehearsal with no additional charge. If you decide on this place DEFINITLY go with the DJ and his package. He is for sure the best thing about the place. His name is Mark and I got sooo many compliments on him and the job he did.
---
excellent venue
Reviewed on

11/07/2012
Rachael H
i loved this venue. from the first tour to the last drink, everything about the 20th century was amazing! lindsey was wonderful to work with, the staff was awesome and the food was absolutely delicious. i have recieved nothing but rave reviews from everyone in attendance and my photos look fabulous. i was looking for an old hollywood/vintage feel for my wedding and that is excatly what i got! the 20th century was the first out of two venues i looked at. this is definitely a place to book if you want quality service!
---
Amazing customer service.
Reviewed on

10/08/2012
Amberly D
I loved 20th. They were quick to respond to any of my questions via email. They were very helpful and the entire staff is just wonderful. I absolutely loved them!
---
Funky Venue with Everything!
Reviewed on

9/28/2012
Michelle L
The 20th Century is a great venue that makes it easier because they do it all! Not only is it just cool and unique venue where you can have both your ceremony and your reception but they have catering, DJ, linens and more offered in house. I was planning from 900 miles away and it was convenient and I was able to communicate with them largely through e-mail and phone. However, it was often hard to coordinate actual meeting times with the event coordinator. And on the day of, my poor husband (who is a vegetarian) had to wait for his food because the order for his vegetarian dish had gotten lost. But the wait staff was very apologetic and quickly got him a new meal. Overall, I would suggest this venue to brides looking for something fun and funky!
---
Great!
Reviewed on

8/29/2012
denise e
They worked really well around our schedule and everything else!
---
Awesome Venue!!!
Reviewed on

8/27/2012
Katelyn A
20th Century was extremely easy to work with. They accommodated whatever you needed. We received many compliments on how unique and fun our reception was- it seemed that everyone had a great time! My only complaints would be that the wedding party on the stage were not offered drinks upon arrival and the kids meals were brought late upon request. Other than that, it was an AMAZING place to celebrate a wedding!!! My husband and I would love to go back:)
---
Amazing Venue!
Reviewed on

7/03/2012
Elizabeth S
I absolutely loved everything 20th Century Theater had to offer! It was a magical day from beginning to end! Thank you so much! Amazing food! Great in house DJ! Great great value!!!
---
Perfect venue for our wedding!
Reviewed on

5/22/2012
Laura S
The 20th century theater is a unique venue with 1940s movie theater charm.we knew from the beginning we didn't want a cookie cutter venue and the staff and pricing of everything fit our style and budget. The owner told us our only rule was to have fun and he meant it! We had access to the venue early and as late as we wanted for no extra charge. This was great as we were able to host an after party in the lounge upstairs. The food was great and the staff helped us to fully execute our vision. I would recommend this venue to any couple looking to throw a memorable, unique wedding and still stay within their budget.
---
Beautifulll!
Reviewed on

5/17/2012
tiffany j
This was my first option. The staff was friendly and the its centrally located!!
---
Beautiful reception
Reviewed on

4/15/2012
Brittany R
Everything was beautiful and the food was amazing. The problem was that the wedding coordinator that we had been working with the whole time, Lindsey, was NOT THERE the day of the wedding, and failed to mention that she wouldn't be there. Our DJ (Ur Way Light and Sound) had to handle the things that this girl was supposed to handle. It turned out great but I was really disappointed in her level of communication and commitment. All of the other employees there were fabulous.
---
Beautiful Location
Reviewed on

3/20/2012
Sarah W
I had my wedding and reception at this location. The location and building are absolutely beautiful and fit our rockstar themed wedding perfectly. The event planner you deal with is a little flaky and can take a while to get back to you. You have to use their catering which is always unfortunate. The tasting you have is in the restaurant they own across the street. They don't let you choose the foods to try, they simply bring out a few options from each category on their menu (appetizers, salads, entrees). I was really disappointed by this because I didn't get to taste several of the foods we were hoping to have at our wedding. The food tastes great at the tasting, but is fairly bland when they have to make a large order for a wedding. The wait staff is absolutely terrible! We chose plated meals because I think it seems nicer than buffet style. The wait staff was terribly slow at getting plates out to everyone more from a lack of effort than a lack of manpower. They were also very slow at flipping the room from rows of chairs for the ceremony to tables for the reception. No one was ever available before the wedding to explain how the tables and centerpieces were supposed to be set up, so one of my bridesmaids had to slip away during photos to help explain. Several of the tables were still set up wrong after this. This is pretty unacceptable considering our centerpieces/table set up was very simple. We just had a record in a holder in the center, glow sticks around it, and confetti on the tables. Not rocket science. We had several different options for cake flavors which people were supposed to be able to choose from, but rather than letting people pick a piece from cut pieces on the cake table (like I asked), they just put a piece in front of people and wouldn't let them choose. Unacceptable. I wasn't asking for any extra work--less in fact--by them just cutting the pieces and putting them on a table rather than serving them. There was also a lot of left over cake, most of which disappeared mysteriously. When the reception ended, no one that worked there was anywhere to be found. So to sum it up--the location is gorgeous and the staff is terrible.
---
Not accomodating
Reviewed on

1/23/2012
Samantha G
I was very interested in the venue because it's gorgeous. They informed me that I would not be able to have a dry wedding, which was a let down. They gave me many names and told me i would have to call the owner to see if "special arrangements" could even be made.
---
Great till the Receiption
Reviewed on

12/23/2011
Amanda K
Mark and Lindsey we're great to work with up to the day and even the day of! Then I had the reception begin... it started at 7 pm. The food was supposed to be floating appetizers, and they gave me a buffet with one person holding a tray of pinwheels that were set down after a half hour. All the food was picked up by 9:30 pm and the bar was closed by 11 pm... they pride themselves on 'partying all night, the place is yours till you say so'- lights were on and linens picked up by 11:05 pm... And to top everything off, valet ruined a side mirror of one of my guests that waited 40 minutes just to get his car.... Like I said, great planning, emailing, working with us, but the day of ruined all the preplanning. My guests still tell me it was beautiful and fun but they left hungry and waited well over 20 minutes for their car...
---
Play Off The Venue
Reviewed on

12/19/2011
Veronica B
My dream wedding couldn't have happened without this venue. 20th Century is a 1940's theatre that has been renovated for concerts and wedding (and other events). My wedding coordinator made movie posters and we got to get married in front of the stage. The lights and music - everything says "celebration". I highly recommend this venue if you want to go past your traditional reception. It definitely will gain you many compliments! The food was great and the bartenders were awesome. We paid for open bar and they had all our favorite beer - in bottles - available.
---
Excellent Team but day of details need attention
Reviewed on

12/07/2011
Andrea S
I recently had my reception at 20th century and everyone was very attentive, helpful and willing to do anything that my now husband and I requested leading up to the reception night. During the entire process they were there to help us make decisions and guide us to what would create our dream. Even the morning of our reception they went out of their way to make sure we had everything in the right order. My only complaint is that I was told either the owner or our planner would be there the entire day and evening our wedding, and they were not. They were there during the day, but when the recpetion was actually taking place, they were not at the theater at all. That being said, we had worked out a detailed timeline for the evening and the team working our reception did not seem to understand the timeline or seem to be concerned that our cake was not cut until 10:30, when it was supposed to be removed and cut at 9:30. We had to ask them about it and then it was cut. They also were not very helpful at the end of the evening when we were asking for help to load gifts and left over favors into our families cars. I think that the team that works the recpetions just needs a little more guidance and instruction during receptions.
---
Everything was great
Reviewed on

11/19/2011
Jessica B
Working with the owners of this venue is pain free. They are so welcoming and accommodating. They treat you like your wedding is the most important event they are hosting and the service is fantastic. If you want a wedding some place with charm and character, I recommend the 20th Century Theater.
---
Freedom and flexibility !
Reviewed on

7/19/2011
Sarah H
Lindsey and Mark made planning the wedding easy ! The location is amazing as is the facility. We could have it for as long as we wanted the day of and could go as late as we wanted, which was a nice difference from many other vendors. The whole night worked out amazingly... There were only 2 details which didn't go as planned but it really didn't matter in the long run. I really recommend them for a fun night !!
---
Send Message