Home

307 Events
About this Vendor
307 Events | Design, Decor & Details
Formerly known as Sweet Themes, 307 Events is a full-service event design company providing rentals, styling, and decor. From the smallest details such as place cards, table numbers and stationary, to larger decor items such as whiskey barrels, floor-to-ceiling draping, or elaborate floral design, we can create an awe-inspiring event that still meets your budget. When we design for our clients, we want to create events that truly epitomize their messages, their lives, and their stories. Events are an amazing way to bring people together, to celebrate, to learn, to share. At 307, we strive to provide the perfect message for your event, to create a design that is unique to each client and occasion. If you don't see the particular item you're looking for on our website, please contact us.
Details
Aisle Decorations, Backdrops, Candles, Centerpieces, Flower Girl Baskets, Pedestals, Plants, Ring Pillows, Signs, Theme Props, Unity Ceremony Supplies, Vases, Chuppah, Wedding Arch, Wedding Decoration Clean Up, Wedding Decoration Delivery, Wedding Decoration Setup, Wedding Designers, Decorations + Accents, Flower Arrangements, Paper Goods, Invitations + Paper Goods, Draping, Rentals + Equipment
Contact Info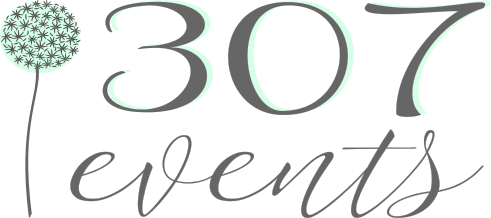 Reviewed on

1/18/2018
Paulina S
Our wedding was this past August at The Homestead Resort in Glen Arbor, Michigan. We are from Chicago and working with Kate made planning our wedding from afar so much easier! She was able to find every type of decor item that I was looking for (based off of Pinterest posts!)... Read More and really helped me put my vision together. The items that she has are all very elegant, classy, and on-trend. Our reception room looked gorgeous and everything was done perfectly. I even sent Kate a request for an additional item less than a week before the wedding AND had a last minute change the day of the wedding and she made it happen. Kate and her team are the very best, you honestly don't need to even consider any other decor companies in the area.
---
Reviewed on

11/11/2017
Kaila B
307 Events was the cherry on top of our Northern Michigan wedding - they provided all of the decor to turn our space into a "hauntingly enchanted" feel over Halloweekend. Kate and her team created an experience for all of our guests. Their communications and quotes were very... Read More professional, and my husband and I were beyond thrilled with the overall ambiance of the venue! The team thought of everything from floating candles, to real fall leaves, to black drapery to glowing tables - Kate and her team had ideas we never would have thought of! They even suggested a coffin with "RIF, rest in fleece" blankets for all of our guests during the chilly weather. So creative - we know that it was a wedding that our guests won't soon forget. I would highly recommend 307 events to make your wedding or event extra special. They saw our vision and ran with it!
---
Reviewed on

11/05/2017
Janelle U
Loved all of our items rented for our big day! Having the 307 website to view items ahead of time (as we were traveling from downstate for our wedding) was SO helpful throughout our planning process! Everything turned out beautifully!
---
Reviewed on

10/29/2017
Sarah O
I would, without doubt, rent from 307 Events again. They offer a wide array of rentals perfect for weddings! We rented candle holders, a birch arch, wine barrels, and a communal table; we were happy with it all. It was delivered on time and in pristine condition. Kate and her... Read More staff at 307 were wonderful. Their communication was timely and they were helpful in providing other suggestions when some items weren't available. The entire experience was beyond great. Check 'em out if you're looking to rent decor!
---
Reviewed on

10/15/2017
Andrea S
Kate was a pleasure to work with and didnt even skip a beat when I decided I wanted to change my whole order. Very responsive to emails and appointment availability.
---
Reviewed on

10/10/2017
Alyssa B
Kate and the entire 307 Events team was so great and easy to work with! Especially planning from out of state, they made everything simple and it turned out beautiful! Thank you!
---
Reviewed on

9/27/2017
Jami N
Kate was so easy to work with! We rented accessories for our beach wedding and tented reception. She was always available through email and was very fast to respond. Her inventory is huge! Everything that we wanted- she had. Even the week of our wedding we were adding items... Read More and it was not a problem. They kept everything straight and all items were very high quality.
---
Reviewed on

8/27/2017
Concy R
Kate is absolutely wonderful! She took such great care to make sure that everything we rented from her was exactly what we wanted, ordered new items for us when something wasn't exactly right, and worked with other vendors in the Traverse City area to put everything together.... Read More The only thing I would say could have been better was her response time- she was going through some changes in her business, so at times it would be a bit slow. But she never let anything fall through the cracks and made our wedding look just spectacular. Would definitely recommend Kate!
---
Reviewed on

6/29/2017
Darcell H
Kate was awesome to work with! She was able to meet me within minutes of speaking with her. We were able to choose all the decor needed and the process was sooo simple! From there, I didn't have to worry about anything! She took care of it all from there and that was just a... Read More blessing to have being a Bride!!! Everything was perfect the day of the wedding!!
---
Reviewed on

6/14/2017
Anna F
AMAZING!! I had the best experience with Kate and her team. She absolutely nailed my vision and everything was beyond perfect. I would recommend 307 Events to any Bride!!
---
Reviewed on

12/31/2016
Edie F
We held an elegant barn wedding and Kate and her team literally transformed it into something out of a magazine article! My guests said "it looked like a fairy tale". Every one of my guests used words like "astonishing, amazing, elegant, unique" to describe how a plain venue... Read More was turned into something magical. I loved how laid back Kate was with me while we were planning everything. I am a high Type A personality and she handled me perfectly! This review isn't just coming from me (the Bride) it is also coming from my guests, who were absolutely thrilled with the venue thanks to this team!!
---
Reviewed on

11/01/2016
jessica k
Our wedding day was magical and everything we had ever hoped it would be. The reason the day was flawless and beautiful was because of Kate. She is very professional and her passion for her business is evident in all the fine details she handles. I would highly recommend Kate.... Read More She is a visionary and truly made my wedding day incredible.
---
Reviewed on

10/31/2016
Jenna D
If there was an option for 10 stars I'd give them all 10! I was so impressed with Sweet Themes! I was planning my wedding from Chicago and Kate always made sure to respond to me promptly, making me feel so comfortable with choosing her without meeting her. She understood what I... Read More was going for, the look and feel and when I showed up on my wedding day WOW.... it was nothin short of what I had imagined!! The team is such an amazing job with everything. I wish I could go back to that day and see it all over again! Sweet Themes made our wedding so special and most importantly beautiful! Thank you for your beautiful work. I 100% recommend them to every bride and groom!!
---
Reviewed on

10/31/2016
Kelsey B
Kate was an absolute pleasure to work with and did an incredible job decorating for our big day. I am not great at making decisions but Kate was extremely helpful and patient with me. She was really able to capture the style and look I had been imagining. Couldn't have asked... Read More for a better experience.
---
Reviewed on

10/31/2016
Blair G
Kate was great to worth with. She really helped out with the linens. The boxwood bars that we rented from her looked wonderful! I'm so glad that we chose to use Sweet Themes.
---
Reviewed on

10/31/2016
Stephanie S
they were knowledgeable, precise and brought our vision to life for our big day - would absolutely work with them again!
---
Reviewed on

10/31/2016
Amanda M
Kate was absolutely wonderful to work with! For our outdoor tent wedding we were more than happy with the lawn games, parasols, candy jars, and all the other cute accessories that made our day that much more personal :)
---
Reviewed on

10/04/2016
Stephanie B
Words cannot describe how in awe I was when I walked into our reception hall after Kate and her team had decorated. Everything was better than I would have ever imagined and it was great working one-on-one with Kate. She did a fantastic job channeling our ideas into every detail... Read More and we could not have been more happy with our decor!
---
Reviewed on

9/22/2016
Sarah W
Our wedding day looked phenomenal due to Kate and team. The only thing I would note is that it's sometimes a little bit hard to get ahold of Kate for last minute items - but that is mostly because of the busy season. Thank you again Kate for all the rental items, you pulled our... Read More look off with Kelly Kennedy from All Buttoned Up Even'ts help!
---
Five Stars for Sweet Themes LLC!!!!!
Reviewed on

10/17/2014
Meghan C
Kate at Sweet Themes was nothing short of amazing to work with! She was always so helpful and willing to go the extra mile to make sure my day was filled with everything I wanted and envisioned. If Kate didn't have something I was looking for in her existing inventory, she went... Read More out hunting to find exactly what I wanted. She even built something I wanted! The time and effort that Kate put in behind the scenes, as well as her hard work during the set up and take down of my wedding, helped to make sure that my day was perfect! I can't say enough good things about Kate and would highly recommend using Kate and Sweet Themes to help make sure your event is exactly what you dreamed of!
---
Meet The Owner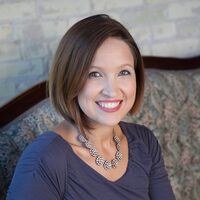 Kate Walski
Kate Walski, is the Owner and Lead Designer of 307 Events. She worked in the Detroit area for several years doing event planning, production and design before returning to her hometown of Traverse City and focusing on event decor.