Home

A Bridal Closet by StarDust Celebrations
About this Vendor
Designer Bridal Gowns Up to 75% Off!
A Bridal Closet is a bridal outlet store featuring world renowned designer bridal gowns, bridesmaids dresses, mother of the bride gowns and flower girl dresses at clearance prices. These are sample gowns that have been tried on before but are in excellent condition.
Details
Bridesmaid Dresses, Flower Girl Dresses, Mother of the Bride Dresses, Wedding Dresses, Dresses, Fashion
Contact Info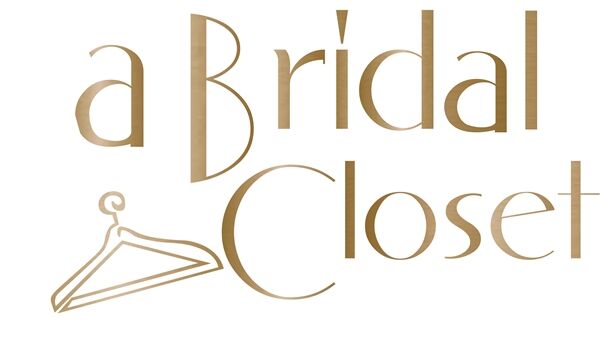 Reviewed on

4/15/2017
Joyce A
I had such a great time at A Bridal Closet. My granddaughter was looking for a Bridal gown, and I was looking for a grandmothers dress. They have such a great selection and everything is at a discounted price. I worked with Victoria and she really helped my grandaughter narrow... Read More everything down. Myra was also very helpful helping me find a dress for the grandmother . My experience at the Bridal Closet was very enjoyable . I will go back again . Thanks Victoria and Myra!!
---
Reviewed on

5/16/2017
Shelly L
PERFECT place to find a gorgeous designer dress on a small budget! Great selection and helpful staff. Myra was amazing and helped us "Say YES to a dress"!!
---
Reviewed on

5/14/2017
Jessika S
They had some beautiful gowns at knock out prices! I wish I could have found something in my size because the customer service was great too!
---
Reviewed on

5/13/2017
Celie C
Great selection. Found the perfect wedding dress! Thanks to Myra for all the help.
---
Reviewed on

4/15/2017
Veronica D
I didn't shop here for Bridal but for a formal dress for a sorority event. I highly recommend it because they have "bridesmaids" dresses off the rack and no higher then $100. Being in a sorority they like us to have certain colors for certain events like a short red dress or a... Read More long navy blue dress, so this place was a great find! I will defiantly be going back for future events and suggesting it to all my sisters. Just keep in mind there sizes run extremely small so don't let it discourage you they are all like that, and they have a range of sizes. Victoria and Myra were so kind and helpful!
---
Reviewed on

4/02/2017
Lilli W
Loved this place! Didn't even plan on trying on dresses the day I walked in, and I ended up finding my dress (and it was the first one I tried on). Love the people who work here! They are wonderful!
---
Love them!
Reviewed on

4/14/2015
Hannelore P
They were so wonderful!
---
Best Value!
Reviewed on

3/19/2015
This outlet is perfect for those of us with expensive taste and a small budget. Elaine was wonderful and helped us find three dresses we loved. The dress we ended up buying would have retailed for $4300 -- and we paid $550. My daughter's wedding is relatively soon, so buying... Read More off-the-rack was the perfect option for us. We highly recommend A Bridal Closet!
---
Amazing!
Reviewed on

12/22/2013
Kati
The dress was beautiful and the sales person was great!
---
Too many to choose from!
Reviewed on

7/30/2013
Molly G
This place was great! After looking at a couple bridal boutiques and not being able to even try on the ones that were out of my budget...this place had it all. I got to try on formerly $5,000 dresses and more! My dress was discontinued and it ended up costing $1,000 marked down... Read More from $4,000! What a steal!
---
Pleased
Reviewed on

6/20/2013
lacey r
Great service
---
Samples are incredible!
Reviewed on

5/28/2013
Brenna G
Couldn't have had much better luck considering I changed my dress 1 week before the wedding. I'm glad I did and I am glad I went to A Bridal Closet!
---
Fabulous Finds!!
Reviewed on

5/28/2013
Carroll
This shop was the first place I looked for my wedding dress and turned out to be the only place I looked. They have so many beautiful designer dresses at great prices because they sell the sample dresses from two other high end bridal boutiques in Dallas, Lulu's and Stardust... Read More Celebrations. My close friends and family and I had the best time as I tried on dress after dress and found the one that was absolutely perfect for me! We also found my beautiful cathedral length veil here. I would highly recommend looking at this shop when you are looking for dresses. The best part is you get to take your dress with you that day!
---
Found my dream dress!
Reviewed on

5/21/2013
Michelle H
I came into get my dress not expecting to find it that day let alone the first dress I tried on! I walked in and was immediately helped. I tried on a bunch of dresses and the woman who helped me was so helpful and she ended up giving me a champagne ribbon that I later wore on my... Read More dress as a sash for free! I was so pleased with my dress and got nothing but compliments on it! The best thing was I found it for below my budget! :)
---
dress
Reviewed on

4/25/2013
Amy D
great prices
---
Good Deal
Reviewed on

10/29/2012
Jean H
I purchased an out of season designer dress off the rack here for a great price. I was initially going back and forth between 2 dresses and the store manager/employee was wonderful. She put both on hold for me for a week to give me time to decide between the 2. Her non pushy... Read More approach and willingness to help me decide, check up on me and provide such great customer service is one of the reasons I decided to go with this dress store. It was also great because I saved a lot buying in buying designer dress. found something more original and was able to get it altered to fit me perfectly (it was originally way too big!). They're open later on the weekends as well since they're in a mall which made it nice to stop by after we'd been to other dress stores that closed earlier.
---
Ocones
Reviewed on

8/23/2012
Brooke G
My dress was gorgeous. Decent price. The shop is outdated and needs some seious updates.
---
What great service and beautiful dresses!
Reviewed on

3/28/2012
Hollis R
Debra was my consultant and she was such a huge help. She was friendly, professional, and really knew how to make the experience fun and meaningful. We found my perfect dress thanks to her help, but ALL of the dresses here are absolutely gorgeous!
---
Walk In and Walk Out With Your Dress!
Reviewed on

12/18/2011
Christa L
A Bridal Closet is a great find. Believe it or not it is in the mall, The Shops at Willowbend, in Plano. It is owned by Stardust and Lulu's and their sample dresses go to A Bridal Closet. Walk in, try it on and walk out with your dress that day!
---
Alright selection
Reviewed on

12/06/2011
Sarah S
Wasn't too impressed with the selection and prices
---
dresses
Reviewed on

10/04/2011
Brittany K
I went here to find a dress, it was pretty overpriced so I ended up getting one online for much cheaper.
---
Great!
Reviewed on

8/23/2011
Shanna S
I went to around 5 different dress shops to try on dresses because I knew exactly the type of dress that I wanted, a mermaid dress with a train and simple, not a lot of bling bling because I'm not that kind of girl! But I wanted it to be elegant without spending a fortune,... Read More because I am also not the type to spend over 1000 to have the latest and greatest dress that I will wear one time for one day!! After looking around someone told me about this place in the willowbend mall, they get all there dresses from two big name wedding dress stores (Stardust in Plano and Lulu's in Dallas) the only thing with this place is, is that it is buy off the rack so the dress I ended up falling in love with was a size 12 and I am a size 2!! But the ladies that worked there are soooo nice and spent time with me and went into the fitting room with me and helped my get the dresses on and clip me to wear they fit perfectly on me!! I found two that I liked there, both under 1000 and I went to lunch to think about it and came back and bought it! It was a little bit more than what I thought I would spend, and still had to get it altered, but I loved it and so did my mom and brother and I still haven't seen anything close to my dress!! So it was totally worth it!! They gave me two alteration ladies numbers and I called the favorite one, Ruth!! She was awesome!! I went to her house in Plano and she had a whole station set up in the back of her house and that dress fit my like a glove at my bridal shoot and she told me that if I needed a touch up or anything before the wedding just to call her and she would do it! She was amazing!! My dress was ivory satin with a little bit of bling underneath my boobs and around to the back, so just enough to make the dress look alive!! It had a french bussle and she numbered everything for me and my mom and she even put a something blue ribbon with a love charm under there!! She did a great job and didn't charge me an arm and a leg to do it!! I would HIGHLY recommend the bridal store and the alterations lady :) Both were great!!
---
Bumpy Journey
Reviewed on

4/08/2011
Rosanna M
I discovered this store by chance when walking around the mall. I went back with my mom and a few close relatives to try on a larger selection of dresses. While I was there I was torn between two dresses (one I had fell in love with alone and the one I wound up buying). I was... Read More really unsure about which to buy, and the sales person just kept reminding me that since they were samples I would run the risk of losing the dress if I waited. I felt really pressured and bought a dress that I was unsure of. They referred me to a REALLY good seamstress (Atelier Tailor in Plano), and my dress wound up being perfect. I'm really not sure about value. I saw the original price and the "bridal closet" price on the tage, but I'm not sure that those are accurate. My dress was discontinued, so I haven't found the exact dress online. The "original price" seems very high for the brand I chose though based on looking at similar dresses from the same designer.
---
Beautiful dresses that are moderately priced
Reviewed on

4/05/2011
Joyce K
I love how they dont pressure you to buy anything and are super nice. You'll find designer dresses here that have been marked down quite a bit and they're all in really great condition.
---
Personal service, small selection
Reviewed on

2/23/2011
Ashley G
A small selection of discounted couture gowns. Only open on weekends. Located inside The Shops at Willow Bend.
---