Home

A Bride's Day ~ Photo, Video, Photo Booth
About this Vendor
A Bride's Day - Photo, Video, Photo Booth
A Bride's Day is a leader in the wedding industry with a multi-facet wedding studio. We take care of photography, video, photo booth, lighting, planning/coordination. With outstanding customer service and amazing product quality, we have more than 12 years of happy couples!
Details
Bridal Portraits, Engagement, Trash The Dress
Contact Info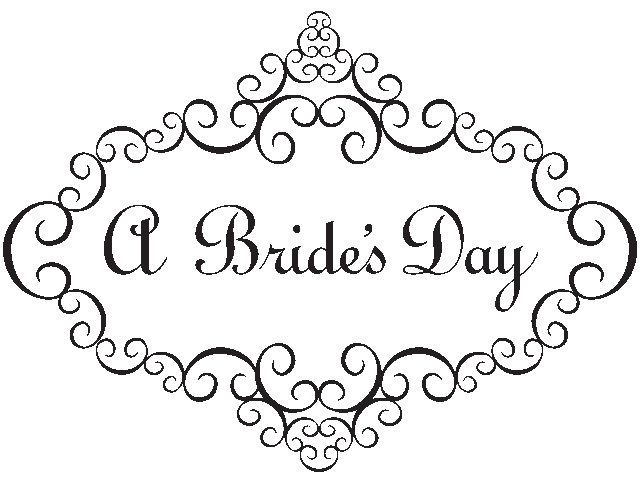 174 Bellevue Ave, Newport, RI
Serving RI, MA, CT
Amazing Artistry and a Fantastic Value!
Reviewed on

11/01/2011
Charlotte M
A Bride's Day exceeded our expectations. Manny and his crew went above and beyond for our wedding. Not only did we get the most amazing photographs and video...I had a mishap with my veil just before the ceremony and Manny stepped in with pins ready to fix it! We could not ask for more. Hire A Bride's Day with confidence; he's taking care of my brother's wedding next year!
---
Fair Price, Great Job
Reviewed on

10/06/2013
Emily W
Jay and I chose A bride's day because we just really clicked when we met with them and the price was not outrageous. We were able to get everything we wanted for our pictures and video and we ended up getting a photobooth...which was so much fun! We were very happy with A Brides Day.
---
Great Photos & Photobooth
Reviewed on

10/05/2013
Katie C
We loved our photobooth and our pictures are amazing!
---
A Bride's Day Photobooth made my guests' day
Reviewed on

10/31/2014
Lori J
The Photo Booth was a huge hit at our wedding our guests absolutely loved playing with the props and having the option of black-and-white or color pictures. We also received a memory album with the copies of the photo strips that our guests left for us along with any comments. They were very professional to work with and once the event was over they were still accessible to us.
---
Highly Recommend
Reviewed on

10/24/2014
Kellie R
I was referred by my friend who had their wedding photography done a few years back and I am pleased to say I am so glad to have taken their advice! The pictures came out amazing! And I don't even remember the photo and video guys even being there to take the amount of pictures they did! The photos were so beautiful and even the littlest details like the flowers hanging over the ceremony chairs are there. What impressed me the most was not just the awesome pictures, but the video we got as well. I felt like I was watching a movie trailer to my own wedding. I would highly recommend A Bride's Day to anyone that wants the best of the best! Hey guys, this is Kellie... come by the restaurant any time, dinner is on us! Thank you!
---
Oh So Incredible!
Reviewed on

10/24/2014
Katie T
My husband and I were so happy when we received our photos from our wedding! A Bride's Day truly got every detail the photographers were incredible! They were really funny too which helped loosen everyone up for all the formals. There was also a second photographer and video guy and they were so sweet! Any specific picture request I asked for they were happy to take. Not to mention, I loved having picture proof of what the men were up to when they were getting ready. My favorite however was the candids of things that I didn't even realize were going on! Overall, my wedding day was one I won't ever forget and I can thank A Bride's Day for capturing it perfectly.
---
Love Love Love!
Reviewed on

10/23/2014
Hope A
We just received our photos last week and I could not be more thrilled with them. We had three photographers. At first I wasn't sure if that was a bit much but I must say they were like ninjas. I'm not much of a review writer unless its deserved. That being said, this company is awesome.Thank you
---
Ah-mazing!
Reviewed on

10/06/2014
Ashley T
Manny and his team were incredible! Our pictures came out better than we could have ever imagined and he certainly went above and beyond our expectations :) A Bride's Day was very responsive from the day I inquired about the service until well after the pictures were delivered. If you are looking for perfection, he's your MANny!
---
Thank you
Reviewed on

10/06/2013
Donna T
Thank you for helping to make our day so special.You were so much fun to be around all day and very helpful as well. I couldn't imagine hiring another company! Our photos and our dvd are the best I've ever seen. Thanks!
---
Wonderful
Reviewed on

10/06/2013
Carol B
A Bride's Day was our photographer and videographer for our wedding in July. Their staff was so on top of everything, they were even a great help at making sure we were where we needed to be and when that day. The photographers were so much fun to have around us and we barely knew the video people were there. We got exactly what we wanted. Our photos are exquisite and creative; our video is the perfect memory. Every detail and every moment was captured and the finished product is worth much more than we paid. We would hire them again in an instant!
---
Wonderful
Reviewed on

10/04/2013
Nikki J
A Bride's Day did a wonderful at capturing our small ceremony. We kept it private and intimate on the Cape with just our immediate family, a few friends, and our beloved dog, Butters. Our wedding day was relaxing and our photos are beautiful. Thank you, Nikki & Gwen.
---
Awesome company
Reviewed on

10/03/2013
Jenn D
My experience with A Bride's Day has been the best! From the first moment they replied to my email all the way to watching my wedding video and seeing my pictures...they are amazing. Always so pleasant to deal with on the phone and in person. They were absolutely delightful to have around us at our wedding. I couldn't be happier with them. My husband and I adore our wedding pictures and our wedding video :-)
---
My Favorite Wedding Album
Reviewed on

10/01/2013
Danielle R
The best gift we'll ever have from our wedding other than each other is our wedding album. As a child, I would always through my parents' wedding album. Photographs are very important to my family. A Bride's Day is an amazing company. They captured every moment and then some in the most creative ways. I love the candids and the sweet moments. We barely knew they were there. Our pictures are perfect and I am so glad that we chose A Bride's Day.
---
So Excited to Get our Video!
Reviewed on

9/25/2013
David and I are so thrilled with our wedding video. They asked us for our favorite songs and I am so happy with how it turned out. Their staff was an absolute pleasure. My mom wants them for my sister's wedding too! And, our photos are so beautiful. They got our humor and got great candids. Hire them; they're wonderful :-D
---
The Best!
Reviewed on

9/25/2013
Sharon B
I have to say, I was actually dreading how I was going to choose the vendors for my wedding. After meeting with Michelle at A Bride's Day, we knew we were in good hands! She was so accommodating and a pleasure to work with. She also had some great ideas that we never even thought of! We ended up having A Bride's Day do our photo and video and we used their photo booth too. Our friends and family couldn't get enough of the photo booth, it was so much fun. We couldn't be happier with our pictures and wedding video. Thank you!!!
---
Thank you, A Bride's Day!
Reviewed on

9/09/2013
Samantha H
My husband and I could not have been more pleased! Our photos are so beautiful, and I cry everytime I watch our video. They did such an amazing job and were so much fun. I never like the way I look in pictures, but they made me look so great! I wish I could have them take my picture all the time, lol. Nice people, very professional, helpful and worth the money :-)
---
Awesome Day w/A Bride's Day
Reviewed on

10/12/2012
Laura M
Manny and his staff were amazing on my wedding day. They are friendly, funny and very professional. One of the best parts of my wedding day was taking our bridal party pictures. We were having so much fun, there was music in the background and everyone was just dancing while the sun was setting behind us! I can't wait to see how the pictures turn out. During the night, Manny and his staff were taking pictures and you wouldn't even know they were there. If you are getting married in the Providence/S.Mass area, I highly recommend A Bride's Day.
---
Fantastic Pictures!
Reviewed on

8/22/2012
Amy B
We used manny for engagement pictures and the wedding. All came out stunning :)
---
Awesome Experience!
Reviewed on

8/08/2012
Annie M
My husband and I just got our photos from our wedding and are thrilled! Great turn around time, and the quality of the pictures are amazing. They did so many fun and creative shots too. I just want to say thank you to A Bride's Day for giving us something that will remind us of our wedding day forever.
---
The Best Photographer Out There!
Reviewed on

8/01/2012
Lisa T
I cannot say enough about A Bride's Day! They offered competitive pricing and incredible packages so that I'm getting everything that I wanted in my wedding package. When my fiance and I met with the owner Manny he put us instantly at ease and even helped us plan a timeline for how our wedding day will go, which was amazing because we had no idea how to plan out the day on our own. We had a blast during our engagement photo-shoot, and I just got the pictures back and am so thrilled! A Bride's Day is going to make our wedding day that much better!
---
good photos
Reviewed on

7/19/2012
Tracey G
Good personality, took lots of candids, open to suggestions by wedding party, good photos. Only negative was I thought there was a slight lack of creativity with bride and groom , but still good
---
Great photojournalist Photographer
Reviewed on

1/01/2012
Erika B
Great photojournalist Photographer, had they not been booked on our day we would have used them.
---
Fantastic
Reviewed on

12/13/2011
Bridget G
Manny was great. He was were very helpful and has a great personality!!! Would recommend to a friend.
---
A Brides Day
Reviewed on

11/25/2011
Kate H
They are great! We had Will do our wedding, I feel like he was a part of the wedding party by the end, not only were the photos great, he didn't miss anything! We have pictures of everyone! I would recommend them to everyone!
---
Best Photograher and Videorapher Ever!
Reviewed on

11/01/2011
Claudia G
My husband and I are so lucky to have found A Bride's Day. The moment we met Manny at his gorgeous studio, we knew we had to hire his company. We were so excited to see the dvd of our wedding; its like our own music video! And, our pictures are more than perfect. Thank you, Manny!!!
---
Send Message