Home

A Day to Remember Weddings and Travel
Details
Destination Wedding Packages, Destination Wedding Planning, Destination Weddings, A la Carte Wedding Planning, Day-Of Coordination, Honeymoon Planning, Planning
Contact Info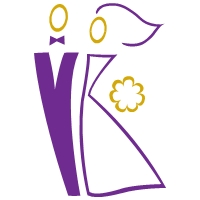 Dream Wedding and Honeymoon
Reviewed on

1/02/2015
My fiance and I decided that we wanted to have a destination wedding, but not at a commercialized resort. I swear I interviewed 5 travel agents before choosing Leah and her husband Tom. We wanted different! Not your typical Mexico or Jamaica wedding. I can't say enough about... Read More how much Leah helped us narrow down where we wanted to go (off the beaten path), the best time of year to travel to our chosen island and the ups and downs of traveling so far. We got married in Tahiti! Which is SO LONG to get there, but SO SO worth it!!! We decided to get married legally here in the US instead of having to go through all the paperwork issues of getting married outside of the US. Reverend Dugan married Alan and I in a quiet, simple ceremony with our close family and friends in attendance in Newburgh. Nothing frilly - both of us wanted to save that for the beach! Honestly, we didn't have any idea what we wanted besides knowing that there was to be a beach and we were to be on it! Leah helped us pick out everything and stayed in touch with the wedding planner in Tahiti often: flowers, cake, champagne, food, etc. When we arrived at the resort it was like they already knew us. We stayed for 14 days in Tahiti and loved every moment of it. We will be back! Thank you Leah and Tom for helping us with our dream wedding and honeymoon!!
---
Honeymoon in Costa Rica
Reviewed on

11/23/2014
Alex G
My fiance and I could not decide where to go for our honeymoon. We had thought about staying in the US and going out West to go skiing, but then a co-worker of my fiance's recommended we contact Leah. It ended up that what we would have spent in Colorado wouldn't have compared... Read More to what we ended up doing in Costa Rica. We stayed at the Occidental Papagayo for a week. We toured the hanging bridges and volcanos, went to the hot springs and took a mud bath, ziplining, saw a lot of exotic animals, etc. I can't go into enough detail; it was amazing! I would suggest Leah to anyone. She was prompt in returning phone calls and emails. She is also laid-back and was honest with us about what we could and couldn't afford. My wife and I will be using her again for our future travels!
---
Destination Wedding in Jamaica
Reviewed on

10/08/2014
Tanisha W
Leah made my dream destination wedding a reality for me and my husband. She was very knowledgeable on the resorts helping us pick the best one and we were not let down upon arrival. Our resort was hands down the best. Very beautiful and relaxing but also a night life and that's... Read More exactly what we asked for. Leah made sure she checked in every couple of weeks prior to the wedding to keep us on track or to just make sure we didn't have any questions. She made sure we were ready to go the day before we left and wanted to know about our trip when we got home. I love how she stayed in contact with us and telling us what to expect when we where stopping at different airports. Leah is a wonderful event planner and we plan on booking with her again soon!
---
Best Honeymoon
Reviewed on

8/29/2014
Audrey H
My fiance and I were referred to Leah by a friend. She was the best to work with - the best!! Loren and I spent the week in Anguilla and stayed at Cap Juluca Resort. We couldn't have asked for a better honeymoon!! Leah took care of everything and really made our lives... Read More stress-free while gone! We are already planning our first anniversary trip - thank you Leah for everything!
---
Perfect honeymoon in Mexico
Reviewed on

7/18/2014
Leanne H
I met with Leah as I knew a friend that had used her to plan her honeymoon. She was so easy to work with. I liked that she actually got to know us, what Tony and I liked and didn't like about the places we had stayed in before and her suggestions for our honeymoon were dead... Read More on. We ended up staying at Zoetry and couldn't have asked for a better honeymoon! If you are considering using a travel agent, Leah is your honeymoon girl!
---