Home

A FANCY FIESTA Gourmet Catering & Event Production
About this Vendor
An "I Do" for perfection! Catering with Passion!
Luxury Catering Miami. Best caterer for top Miami events for more than 25 years, A Fancy Fiesta Gourmet Catering & Event Production has built an unmatched reputation for producing distinctive events and providing high quality, handcrafted fare that is as creative as it is delicious. With taste, style and personalized service that is second to none, A Fancy Fiesta Gourmet Catering is the perfect for any occasion. We carry The State of Florida Caterers & Alcohol License and Fully Insured. We are preferred at many South Florida venues, The Comber Hall, Vizcaya Museum, Fairchild Tropical Gardens, Thallata Estates, The Cruz Building, Deering Estates, Spanish Monastery and Historic Douglas Entrance just to name a few. Highest standards of cuisine and service is why we're the premier choice.
Details
American, French, Italian, Latin American, Fusion
Gluten Free, Kosher, Nut Free, Organic, Sugar Free, Vegan, Vegetarian
Buffet, Catering Clean Up, Catering Delivery + Setup, Chef Stations, Family Style, Menu Tastings, Seated Meal, Servers, Food + Catering, Service Staff
Contact Info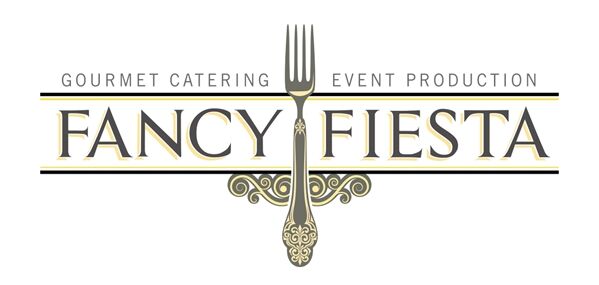 Fairy-tale Wedding
Reviewed on

11/12/2013
Angel D
A storybook fairy tale wedding describes our wedding thanks to A Fancy Fiesta. Three weeks after the wedding and our guests still rave over the impeccable organization, great attentive service and mouthwatering food catered at our wedding. Marggie Blanco, a creative... Read More out-of-the-box thinker, together with her husband, Chef Anthony Miguel, who prepares fully satisfying dishes, with delicate spices and complimentary flavors, make each wedding personal, as if it's their own wedding. This family-run business treats each bride and groom as if they are family, not just a client. What makes A Fancy Fiesta stand head and shoulders above any other catering service is its attention to detail. The plating of the food was artistic. The time table for serving food and drinks was smooth. Our guests laugh when they say that they had no need to go to the bar because the catering was attentive to their drinks at the table. A Fancy Fiesta provides day-of coordinating, yet Marggie Blanco is immediately responsive to any inquiry months before the wedding. Her recommendations for other vendors were spot-on incredible. More importantly, Marggie is a problem solver. For example, we were set on having lanterns hang in the middle of the venue's courtyard, and Marggie spent hours researching for the right type of lanterns to add a romantic mood. In the week of the wedding, we had many last minute emergencies, and Marggie was always immediately available and solved all issues quickly. A Fancy Fiesta made the wedding planning process easier. On the day of the wedding, Marggie and her team were a calming force, while effectively moving the event along according to the timeline. We can't emphasize enough how A Fancy Fiesta made our wedding a dream wedding.
---
Wonderful Catering Company!
Reviewed on

12/31/2013
Candace R
Margie & A Fancy Fiesta are amazing. She is such a wonderful and sweet person. She will go out of her way to be sure that you are happy and that everything is done to perfection. The food, our guests are still talking about the appetizers and food. That is alot to say, because... Read More when I have been to weddings the food is not really any good. I would for always appriciate everything A Fancy Fiesta did for us. Thank you for the bottom of our hearts.
---
Margie is the best
Reviewed on

11/22/2013
ALEXANDRA A
I dont usually write reviews but i had to for this occasion. let me start by saying that everyone that attended my wedding said they had an amazing time and the food was delicious ! yes my guest actually came up to me an told me that the food was amzing. Margie was beyond... Read More awesome no matter what time i texted her with 20 new ideas and changes she never came me a problem and always answered me. always helpful and helping me. her staff was very attentive and nice. as neurotic and ocd that i am i felt so at ease with her. there is truly no better person than Margie at fancy fiesta. you can tell when somebody loves what they do it shows in her work and my wedding is the proof.
---
Reviewed on

3/13/2017
Vince C
AMAZING is the only word to describe Marggie and the entire team at Fancy Fiesta in helping make our wedding memorable. Marggie was extremely easy to work with and her ideas for the food being served were incredible. For appetizers we had a wide range of delicious choices, from... Read More caprese skewers, to chicken biscuits, sushi, grilled cheese and tomato soup shooters, and latkes! For dinner we had a pasta station, a carving station and a GIANT seafood paella station. Everything was delicious and the staff was incredibly professional. We would HIGHLY recommend this team for any event!
---
Reviewed on

2/07/2017
Lori S
Marggie and her staff at A Fancy Fiesta Production are simply the BEST there is in Catering, Event coordination and overall piece of mind for the Bride and Groom. Thanks to them we were able to enjoy our wedding ( and all the planning that led up to it) completely stress free.... Read More They had it all under control! Marggie's attitude and smile is infectious and leaves you with a sense of clam from the first appointment. All of her ideas are amazing and she goes out of her way to make you feel like YOU are her most important client. Amy our Day of coordinator was attentive , sweet and incredibly organized. She made sure that we were taken take of and that we enjoyed our night. There were two other coordinators who were amazing as well. The entire staff is wonderful. The food was INCREDIBLE! Our guests are still raving about it 2 weeks later. The main course looked and tasted out of a food magazine. The arepas during cocktail and our late night Fritas, got more attention than the BRIDE!! Many guests also commented on the wait staff and bar tenders. They mentioned that they were polite , quick and went out of their way to be attentive. We had the inclusive package that included , cake, linens, flowers, Rolls Royce, Dj, equipment rentals and the must of day of coordination services). There is no better deal than this! ( I priced it all individually and it does not come close to the high end services you are getting with this package). A Fancy Fiesta's aligns its self with the best vendors in the business .. and coordinates it all for you!!!! I can't talk enough about this company. Our day and night was magical. It was out of a dream and we have A Fancy Fiesta Production to thank!
---
Reviewed on

1/30/2017
Trisann L
Marggie and her Husband provided the most delicious food for our wedding. At most weddings the food is either not good or just okay and everyone at our wedding said the food was great!. Marggie was so easy to work with and had such great and creative ideas for the menu... Read More selections. Actually, Marggie was more than just my cater she was also a sounding board for ideas and a shoulder to vent on when things went a little left. Marggie has a true passion for food and catering and it shows in their work. The price for my wedding package was very reasonable and also included the linen, chairs and cake. Marggie and her team made my wedding day one I will never forget and I am forever thankful I was able to have them cater my dream day!
---
Reviewed on

11/15/2016
Laura P
Wow! Wow! Wow! If you are looking for a event production company/ caterer for your wedding, look no further! My husband I got married this past weekend and hired A Fancy Fiesta to do our catering, flowers, linen and DJ. All the vendors that they brought into work with us were... Read More AWESOME!!! We were blown away with the gorgeousness of the room when we walked in for our reveal. The flowers by Nevot were absolutely beautiful, the DJ had everyone dancing the entire night, the linens from AB Cover Designers looked great, our amber uplighting looked so romantic, the food was DELICIOUS....everything was perfect and we had zero stress thanks to Maureen, Marggie, Bibi and everyone else from A Fancy Fiesta. My husband, our parents and I were all so happy with how everything turned out! I'm so glad that we chose to work with A Fancy Fiesta over a year ago as our event planners.The worked with our budget and we felt like we got such great value for everything and COULD NOT be happier :). Thank you to A Fancy Fiesta for making this night the most amazing night of our lives!
---
Reviewed on

11/12/2016
Mariana P
My daughter got married last night and Fancy Fiesta ( Margie, Maurenn and staff) out did my expectations. Everything from the decor, the music and the attention to detail was done with so much love and care.... the food was the best. I have no words to express how grateful I am... Read More and how blessed at having had them cater what was a magical night, where my husband, our bride and groom and I could be relaxed and enjoy every minute. God bless you. Rod and Mariana Posse
---
Reviewed on

10/31/2016
Rina G
Fancy Fiesta Catering is the ABSOULTE BEST!! Everything was fantastic! The food was even better than the day we went for our tasting. Thank you so much for such a wonderful and stress-free day. You guys are amazing! Rina & Albert
---
Reviewed on

10/17/2016
Our experience with A Fancy Fiesta was top-notch! We decided to use them for our wedding catering after receiving very prompt and professional responses to our emails plus the TASTING was DELICIOUs! We fell in Love. We had a family style dinner and our guests are still raving... Read More about the food! We felt very well taken care of throughout the night, the service was excellent! Highly recommend them.
---
Reviewed on

10/14/2016
Loved working with Amy at A Fancy Fiesta. She made us feel like a true valued customer. The food and service was phenomenal. Thank you for everything.
---
Reviewed on

10/14/2016
Cynthia S
Fancy Fiesta was AWESOME! Their food was delicious and the staff was very friendly. The waiters that took care of our event were very attentive and had a great disposition. Highly recommend them.
---
Reviewed on

9/30/2016
Rebecca D
A Fancy Fiesta was great! After the wedding all we heard from guests was how wonderful the food was. The price was extremely reasonable and all the staff were super friendly and professional. We wanted unique food for our wedding and A Fancy Fiesta did a great job giving us what... Read More we wanted. The food was so delicious our guests are still talking about it!! Thank you for such an unforgettable night!
---
Reviewed on

9/26/2016
We had given them a 5 star rating for everything from the moment we made our first call to the last minute of the reception. This team is out of this world. Amy and Marggie are the perfect duo. The food was everything and more that was promised. The Planners they referred us to... Read More were out of this world. There has yet to be one person that I have spoken with since the wedding that has had anything but compliments and raves about every aspect of the food and event. Kuddos to The chef and his family on their professional, yet down to earth personal way they handled every minute of our wedding reception. We explored so many options for our wedding reception, and then we found this awesome company which made us feel like family. This catering company is amazing. The food was absolutely delicious, I almost couldn't narrow down our options for the wedding day. I wanted everything I had originally tasted. Plus, the optional services they assist with (flowers, linens, rentals, music, lighting and even transportation) just amazing. I strongly recommend this team over others. They are so easy to work with and the food will knock your socks off! Thank you for everything.
---
Reviewed on

8/15/2016
We can't rave enough about HOW AMAZING A Fancy Fiesta Catering was on our wedding day! We worked with Amy & Margie...who We HIGHLY HIGHLY recommend. They are worth every dime. Everything ran without a glitch! As far as the catering and food...our guests kept saying it was THE... Read More BEST wedding food they had ever tasted. We had appetizers and a buffet style dinner. The flavors were incredible and the staff was so kind and professional. Everything was laid out SO beautifully. I would recommend their services to ANYONE and EVERYONE!!!!!
---
Reviewed on

7/16/2016
This company is simply the BEST!! We LOVE Amy, without her all of this would not have been possible. She was always there to guide us when we were having meltdowns. Chef Anthony is GENIUS! The food was out of this world incredible. Every one of our guest kept complimenting and... Read More talking about how wonderful the food was. What can I say other than THEY ARE THE BEST CATERING COMPANY OUT THERE!! We highly recommend them! Thank you Always for everything, Melly & Ully
---
Reviewed on

6/08/2016
I Love A Fancy Fiesta!! Marggie is incredibly talented, sweet and easy to work with. She automatically envisioned what we wanted and made it happen. Chef Anthony created the most incredible and delicious dinner. My guests kept asking who they were and how incredible the food... Read More was!! I knew we had made the perfect choice! Thank you so much for everything!
---
Reviewed on

6/07/2016
Amazing is all we can say! Our family is forever grateful for such a wonderful wedding. Amy and Margie are miracle workers!
---
Reviewed on

6/07/2016
This catering company is phenomenal! The service and food were incredible. Highly recommend them.
---
Reviewed on

2/09/2016
A Five Star Rating is not even enough to begin to express the wonderful job Marggie, Chef Anthony and the Fancy Fiesta team did for us. Everything was wonderful. Thank you so much for all you did. We highly recommend this catering company. Fantastic service and food!
---
Reviewed on

10/30/2015
We had a fabulous wedding. The flowers, food, cake, linens, music... Everything was perfect. Margie and her team made it happen. Thank you.
---
Reviewed on

10/30/2015
A Fancy Fiesta did an incredible job at our wedding. Chef Anthony outdid himself. The food was so flavorful. Thank you so much.
---
Reviewed on

10/30/2015
Words are not enough to explain the wonderful job A Fancy Fiesta did at our wedding. Everything was spectacular !
---
Reviewed on

10/19/2015
Our wedding was everything I had dreamt of. Marggie and her staff are incredible. Thank you so much for such an incredible night.
---
Reviewed on

10/16/2015
This company was amazing! Margie and barbie are sweethearts. They go out of the way to be sure everything is perfect! Best of all is the food, phenomenal! We highly recommend them.
---