Home

A Polished Plan
About this Vendor
Artfully Arranged & Perfectly Polished
A little bit rustic charm, a little bit Bohemian chic, and a little bit sophisticated prep. We love a local flea market, Anthropologie, and Kate Spade, equally. Cookie cutters are for cookies, not events! Whatever your personal style, we want to design an event that is a true expression of YOU.
Details
Rehearsals + Parties, Wedding
A la Carte Wedding Planning, Budgeting, Day-Of Coordination, Full Service Wedding Planning, Planning
Contact Info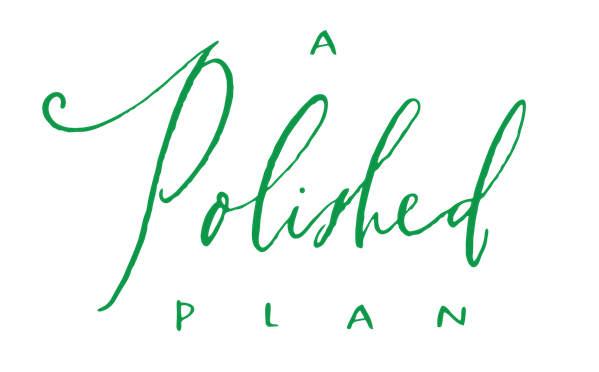 Reviewed on

11/01/2016
Lindsay K
We contacted Sarah from A Polished Plan to help guide us and really take control of organizing our wedding planning since my husband and I were planning from out of state. Even though my parents live in CT and were able to do all of the site visits, I thought it would be... Read More important to have a professional opinion and industry connections. We decided to go for the full time service and have her help with every step of the planning. At first we started design boards on Pinterest and a few emails to capture the mood of wedding. The emails started slow since we contracted her about 12 months before the wedding day but then it quickly picked up to stay within the industry's timeline. Sarah would send clear communications as to when each aspect had to be decided along with an overall budget sheet. I had introduced a few new vendors apart from her favorite recommendations and she happily reached out to them to coordinate a meeting and the contacts. Once the vision of the wedding was finalized, Sarah created a mood board to send to all of the contracted vendors so that it was a clear image and expectations for all of them. Her design ability is elegant but she knows how to cater "your" design to suit the bride and groom. She was able to piece together the many emails, and Pinterest inspirations to create a clear image that far exceeded all of my dreams and expectations. That was a common theme for Sarah, she constantly exceeded every expectation and wow me every step of the way. As the wedding date grew closer, I started to feel more overwhelmed balancing planning with work, and all of the stress that falls in between. Sarah was able to keep me calm and send kind reminders when decisions need to be made so that we stayed on track for the timeline. When I wasn't able to make a decision or I need some extra help from her, she had no hesitations to help out even more. The day of the wedding, the only worry I had was managing my own anxiety of walking down the aisle, Sarah saw to all of the other details. Not once did she contact any one from the wedding party concerning the set up of the venue. She made sure that the rented furniture arrived on time, along with the flowers, and the band. She also made sure that the photographers knew where to find us for our reveal photos. It was truly seamless. When my husband and I first walked into the venue, we were in complete awe and could not believe our eyes. Never had we expected something so magical and perfectly enchanting. That was the biggest surprise of all, which is a true testament to Sarah's great leadership and divine skill. Overall, Sarah is incredible in every aspect from communication, going above and beyond, creativity, elegant design taste, fun and professional, and was incredibly good at balancing what the bride wanted vs. what the mother of the bride wanted! There is no way that I would have been able to plan our wedding with out Sarah, her incredible personality gave me so much comfort and calm, and her expertise made the wedding sublimely fun. It really was the best night of my life, because Sarah was there to make sure it was! My husband and I now (seriously) joke, that if we ever have a reason to host a grand party in the north, we will be calling Sarah in half a heart beat, because we would love nothing more than to work with her again!!
---
2nd Best Decision
Reviewed on

8/17/2015
Meg A
After deciding to get married to the love of my life, deciding to hire Sarah/A Polished Plan was our second best decision. My (then) fiancee and I mapped out the big planning pieces together (finding and securing vendors, location, etc.) and Sarah joined us two months out from... Read More our big day to take the reins. She became the point person with all our vendors, helped us make final decisions, helped tie all the loose ends together, and was an amazing resource in the last several weeks for all sorts of questions and stresses. And on our wedding day, she calmly and confidently made every last detail come together beautifully! We did not worry about a thing with Sarah in command, and were free to enjoy our special day with our family and friends. I cannot recommend Sarah/A Polished Plan highly enough!
---
Reviewed on

11/08/2016
Allison H
Sarah was a dream! I reached out to her a few months into my planning process when I realized I wouldn't be able to do everything having to do with planning and executing our wedding on my own! After our first phone conversation I was confident Sarah and I would make a... Read More great team. She did not disappoint! Sarah was so helpful and full of ideas throughout the planning process and beyond organized - obviously super important when there are so many moving parts! We were in constant contact throughout the planning by email, text, phone conversations and meeting in person. I fell more in love with Sarah and A Polished Plan on my wedding weekend. She helped me with last minute musts so I could relax and enjoy the celebrations and was on point with every aspect of our rehearsal and wedding. I never once worried about anything on our wedding day because I knew Sarah and her team had it handeled. Our wedding definitely would not have been the same without her and I wouldn't have been the sane, stress free bride she allowed me to be!
---
Reviewed on

7/10/2016
Jeffrey M
Sarah is an expert in her field and makes the whole wedding planning process fun. Our ceremony and reception were at two different locations about 30 minutes away from each other, both were outdoor and neither had power or the normal amenities that come with a standard venue... Read More (including bathrooms). So Sarah had to create both venues from the ground up. This takes a tremendous amount of coordination, a deep knowledge of the event planning industry and the foresight to think of everything you need before you realize you even need it. But not only does she have the attention to detail required to pull of a polished wedding, she is creative. I loved bouncing ideas off of Sarah and having her build on them. Walking into our tent on the day of our wedding, we were truly in awe of how Sarah had brought our vision to life and beyond. She also introduced us to incredible vendors that never would have found on our own. What I loved about working with Sarah best is her calm demeanor, with Sarah there are never problems, only solutions. On our wedding day, I felt completely relaxed and so did our families, because we knew that Sarah and her team had every detail under control. We highly highly recommend Sarah and are so thankful that she was a part of our day.
---
Reviewed on

3/13/2016
As an interior designer, I wasn't sure if I needed to hire a wedding planner since I already knew what I wanted my husband's and my wedding day to look like, but hiring Sarah was one of the best decisions we ever made! We worked with Sarah in a "partial planning partnership" and... Read More she was a tremendous value. In the beginning of the planning process Sarah helped us create a budget based on what we were looking for, find a venue, photographer, band, florist, and all the other important vendors, and took a tremendous amount of pressure off of my shoulders. She was always there to answer any questions we had and her expertise is beyond. We felt so much more comfortable making budgetary decisions knowing that we were making smart choices based on Sarah's knowledge and experience. During the middle to the planning phase, Sarah left us with a "to do" list for us to work on while we weren't in direct contact with her all the time. Sarah's timeline and organization of the tasks that we needed to complete on our own was perfect and when she came back into the planning process a couple of months before the big day she helped me finish up anything I got stuck on. Finally, she was with us on our big day and made it so that I could just relax about all the little details and just enjoy the experience of our wedding day. Overall I have to say that Sarah was just amazing! She was so thorough with everything she did and was a font of information. She also helped me flush out my design ideas and was always a great listener and advice giver. I would highly recommend working with Sarah to anyone who is looking to have an amazing wedding planning experience and a beautiful wedding day!
---
Jess & Sarah are god-sends!
Reviewed on

2/27/2015
Luna G
I could not be happier about my experience working with Jess and Sarah at A Polished Plan. I remember during my first consultation with Sarah she said "You only know as much as you know" regarding whether to use a planner or not, and she was so right. I was so thankful for their... Read More guidance through the planning process. Jess was our main planner and did a phenomenal job keeping me on a tight timeline and always being available for questions. She provided lots of inspiration without ever being pushy and when the day of the wedding came and I walked into the venue after S&J had worked their bums off setting up I was literally blown away to see my vision so beautifully executed. It was a moment I'll never forget. I'm so thankful and will continue to recommend A Polished Plan to all my girlfriends getting married in the near future :)
---
Fabulous!
Reviewed on

2/10/2015
Elizabeth F
Jessica and Sarah were a pleasure to work with. Jess was our dedicated event planner leading up to the wedding. She is extremely organized, detail-oriented with a real eye for creativity. She was very helpful in providing recommendations for the overall theme/décor and planning... Read More out all logistics! I am super grateful for her help and invaluable advice/support through the wedding planning process! I highly recommend a Polished Plan to all brides to be.
---
Invaluable to Our Wedding Planning
Reviewed on

1/08/2015
Kate W
I absolutely loved working with Jess and Sarah. Jess was our point person through out our year of planning. She offered solid advice and crucial design ideas. She was patient, understanding, and so much fun! She helped us navigate all the aspects of a wedding that I didn't even... Read More know existed prior to starting the planning. She helped us come up with manageable To Do Lists, timelines, and kept us on track with our budget. At one point during the year, I started calling her my therapist since she was so calming and rational and so great at dissolving tension. She was an excellent listener who was able to hear our outlandish ideas and make them into a doable projects. She truly was a pleasure to work with and I highly recommend her skills for any event and especially a wedding.
---
A Polished Plan is FABULOUS
Reviewed on

1/05/2015
Blair D
Sarah Taggart is a dream come true to all brides she works with. She made planning a breeze, kept us on track (and sane) throughout the process, and made the actual day effortless so that I could focus on what was important--getting married! I can't recommend her highly... Read More enough.
---
AWESOME!
Reviewed on

1/05/2015
Jennifer L
Sarah from A Polished Plan is a true gem! She is filled with great ideas in all aspects of wedding planning. I am not a creative person, so she came up with the entire reception color scheme, decor, floral arrangements, etc. The vendors she uses are tried and true, and are... Read More phenomenal. After working with Sarah, she makes the process so fun, you want to throw other parties...so now Im thinking of whats next!
---
A Polished Plan
Reviewed on

1/04/2015
Chandler B
When I first got engaged, I knew I would need a planner to help out with the wedding coordination since I worked crazy hours at my job, and had to balance both a mother and step-mother who wanted to get involved in the planning process. Sarah did an incredible job helping to... Read More mediate and figured out tasks to give both of them while also helping me keep my sanity! I also thought her assistance was invaluable on the actual wedding day, since there was so much happening around me and I didn't have to worry about dealing with any of it because I knew Sarah was on the case!
---
Disappointed
Reviewed on

12/01/2014
Mary S
I hired a Polished Plan to do day-of coordination for my wedding and am sad to say it was the only thing I would have changed. I worked with Jessica in the 30 days leading up to my wedding. While she was responsive and prompt, some details were missing (like the wrong name of... Read More the groom in the documents sent over). She was over 10-minutes late to our rehearsal and did not call to let me know. On the day of the wedding, she was cold and rude to guests. I unfortunately had multiple complaints--which was such a bummer since our wedding was so fun and full of joy. There were a few mishaps on the actual day that I definitely wished would have been handled better. I do think Jessica and Sarah are very hardworking, professional, and have great ideas--I was initially so excited to have aPP be a part of my day! However, I was disappointed. Maybe it is different if you do the full planning package, but I would not recommend for day-of coordination.
---
our wedding planning superhero!
Reviewed on

11/07/2013
Rachel K
Sarah was hands down one of the best decisions my fiancé and I made while planning our wedding. Even tho we had a partial planning arrangement for the last couple months leading to the wedding I felt like we had personal assistance for the whole year! My fiancé and I both have... Read More very busy work schedules and long commutes so the moments we had to commit to planning were few and far between. Sarah was always prompt with her email replies and kept me on track by checking in to make sure I was meeting all of our important deadlines. She made recommendations for great vendors - almost all of which we ended up using and were extremely happy with!! She really went above and beyond to make sure that we had a super personal and fun wedding. I work in the Design world so Sarah really had her hands full with me but she was able to take all of my (numerous) DIY projects and really give us the wedding of our dreams! (She even took home the table numbers I couldn't finish the night before the wedding and cut them out of foam core and spray painted them for me - they looked fantastic!!) The biggest compliment we've received from most of our guests was how "us" the wedding felt and I know we couldn't have pulled it off without Sarah! I would highly recommend a Polished Plan for any creative brides who find themselves biting off more than they can chew!!
---
AMAZING!
Reviewed on

5/13/2013
Saien L
I remember talking to Sarah over the phone over 18 months ago for the first time. Among all the wedding planners I have emailed/talked to, she was the only one that noticed in my email signature it states that I am in medical school and what this means in terms of my inflexible... Read More schedule. This attention to detail is evident in every aspect of the amazing job she's done for since that first phone call! Sarah have been instrumental in helping us plan our dream wedding! :) I definitely would not be able to do it on my own. The only thing I would change is to hire her full time instead of part time! Sarah, thank you SO much, and we highly recommend a Polished plan to every couple planning weddings in the area. Hugs & kisses, Saien & George
---
Incredible
Reviewed on

7/16/2012
mark s
If you have any desire to enhance and ensure that your wedding will go off perfectly, hire Sarah & A Polished Plan. Sarah was so easy to work with, has an amazing breadth of event planning knowledge, and owns an aesthetic that was perfect for any wedding and setting. With... Read More the advantage of hindsight, we can say that our wedding would not have been as amazing as it was without A Polished Plan. The details surrounding every aspect of our event were taken care of and Sarah executed our day flawlessly. Without any reservation we recommend Sarah and A Polished Plan to anyone. She's the best!
---
Meet The Owner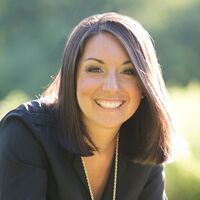 Sarah Taggart
My career in event planning began 9 years ago as a conference and meeting planner in Greater Boston. I was later hired as the sole event planner for one of the largest & most prestigious country clubs in Connecticut. It was there that I perfected the art (and importance) of having "a polished plan" while coordinating hundreds of events each year, from intimate dinners to sophisticated birthdays to lavish weddings. The creation of A Polished Plan 6 years ago perfectly blends together my passion for the little stuff with my ability to envision, design, & execute the whole story of an event.